Canasta B&B Italia
Gerosa Design - Store B&B Italia

www.bebitalia.it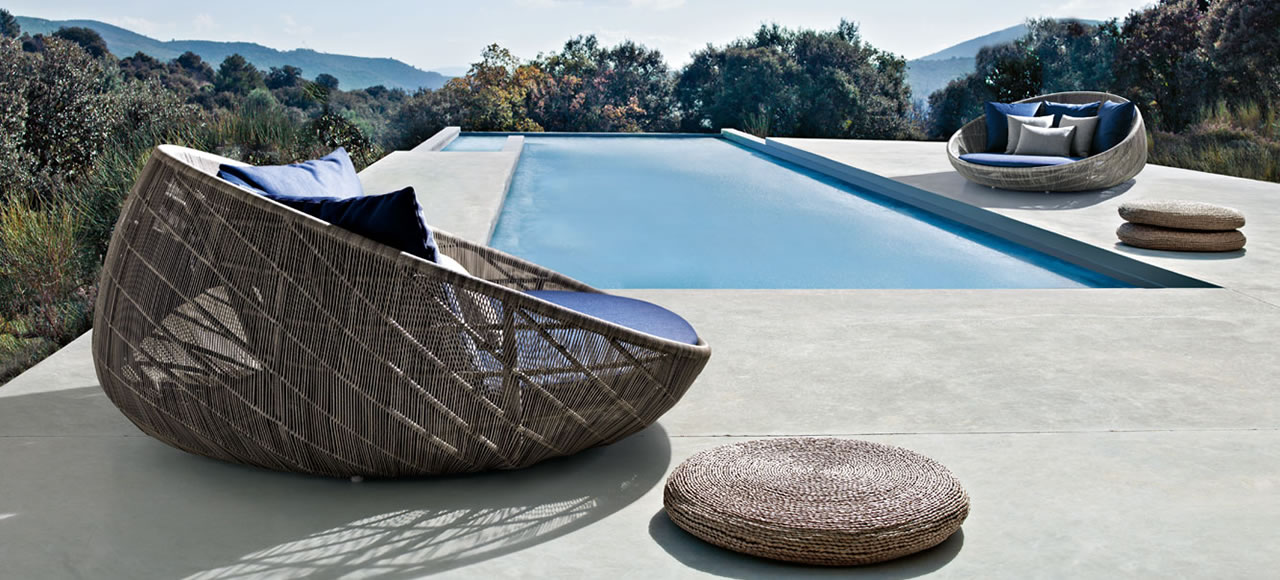 Canasta B&B Italia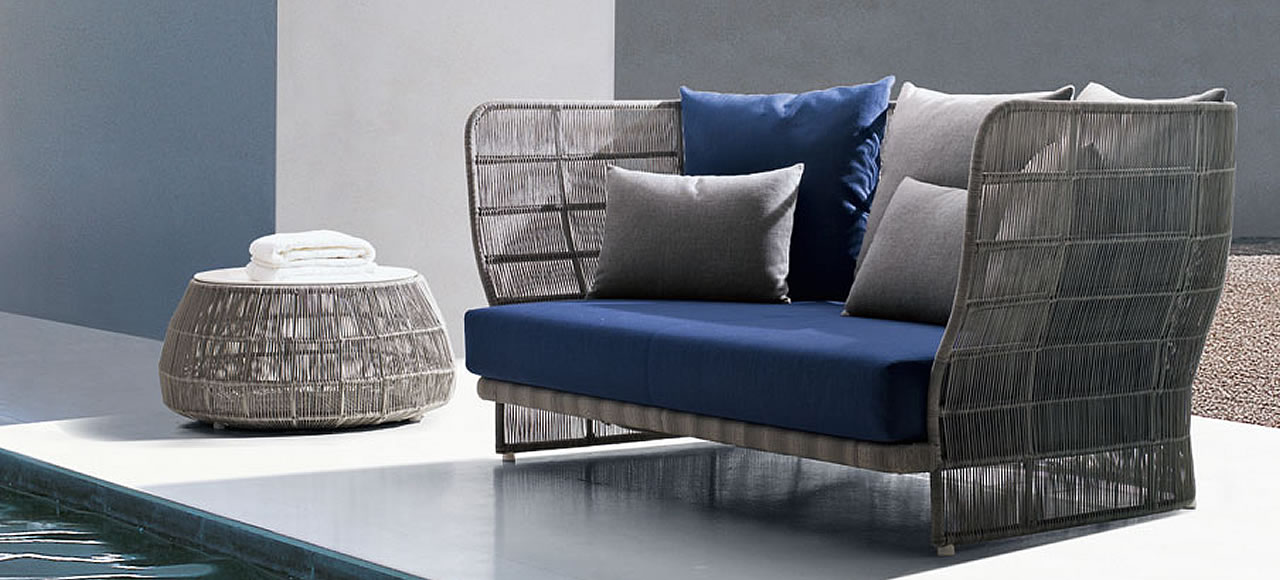 Canasta B&B Italia
Designer Patricia Urquiola 

Patricia Urquiola approached the outdoors starting from the theme of woven patterns - reviving and personalising the concept with a traditional look in mind, but giving it a decisively contemporary look without using too much nostalgic influence. The seating elements were inspired by the conical shape and weave that is similar to baskets, hence the name Canasta (the Spanish word for basket). Traditional Vienna straw, with its decorative geometric shape, is also a model for these pieces. The traditional pattern was amplified, increasing it to macro-proportions compared to the original, and was used to make a dramatic line of comfortable chairs and sofas.
A linear sofa in two versions, with high and low backrest, an armchair with the same alternatives, a large circular armchair and a sunbed, make up the Canasta collection. Ideal for the swimming pool area or the garden lawn, these chairs are like pieces of "land art" that harmonize with the surrounding scenery.
In Canasta B&B Italia's most sophisticated technologies are fused with history and culture: an interweaving between the ancient and the modern. The exclusive workmanship of the fibres is performed in the Philippines, home of age-old tradition where skilled craftsmen have been practicing this art for generations. B&B Italia adds its unmistakable innovative mark to tradition by using a polyethylene fibre (30 mm width) in two different colours: white and bronze.
The seating range is completed with cushions especially created for outdoor use in several different fabric combinations: plain colours and melanges matched with striped and flowered patterns in shades of beige, purple and brown. A creative puzzle of shapes, signs, colours allows anyone to customise Canasta to fit their own personal taste. They're made through exceptional manufacturing procedures that give them freshness, softness and make them pleasing to the touch as well as extremely resistant to usage.
The collection is enriched by a serie of tables and low tables with structures in white and black varnished steel and tops in ceramic tiles, with decorations that reproduce the cushions patterns in the shades of white, black, brown, cyclamine-colour and and tourquise.
The result is an innovative solution in the field of outdoor furnishings, with products that maintain the same quality, aesthetical and comfort standards of all the B&B Italia's collections.
GEROSA DESIGN is a main reference of B&B Italia on the national territory (Como, Milan, Varese, Lecco and Monza and Brianza…) and internationally in all
European Union, Switzerland, United States of America, Turkey (Ankara and Istanbul), Asia (Taiwan, Hong Kong, Singapore, Japan, China, Seoul South Korea), Middle East (Qatar, Dubai & United Arab Emirates, Brunei, Bahrein)
and not only… for the whole B&B Italia collection.
For more information on Canasta B&B Italia price or regarding the other B&B Italia products click here below:
INFORMATION AND PRICE REQUEST FORM
Ph (+39) 031 480 476

Information:
info@gerosadesign.com