Basket Roda
Gerosa Design - Store Roda

www.rodaonline.com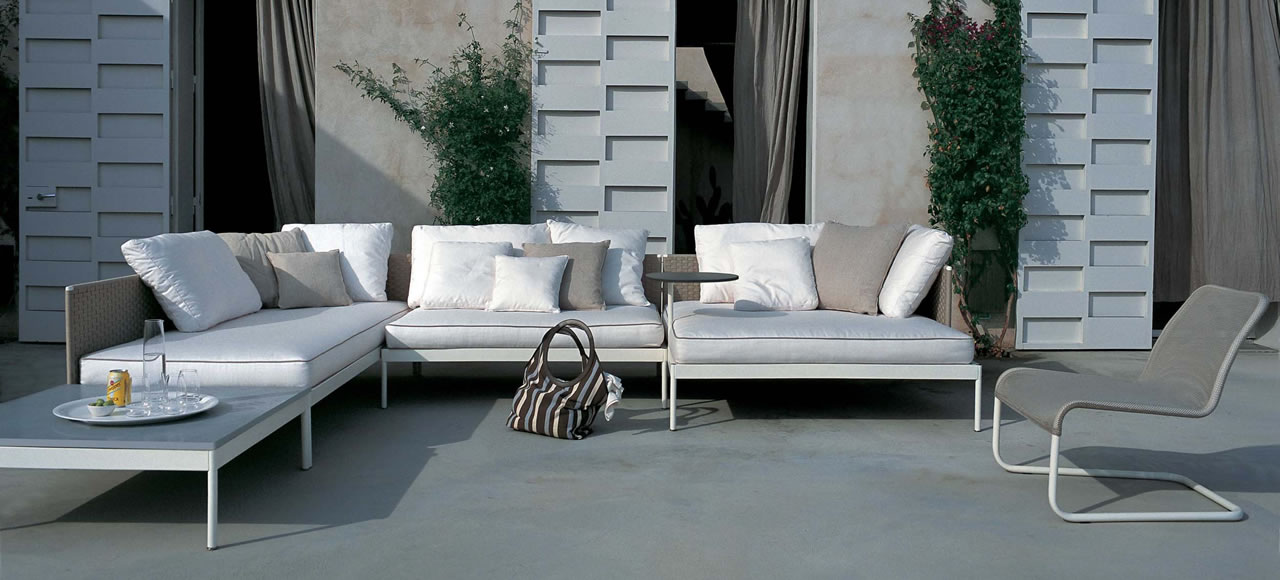 Outdoor Basket Roda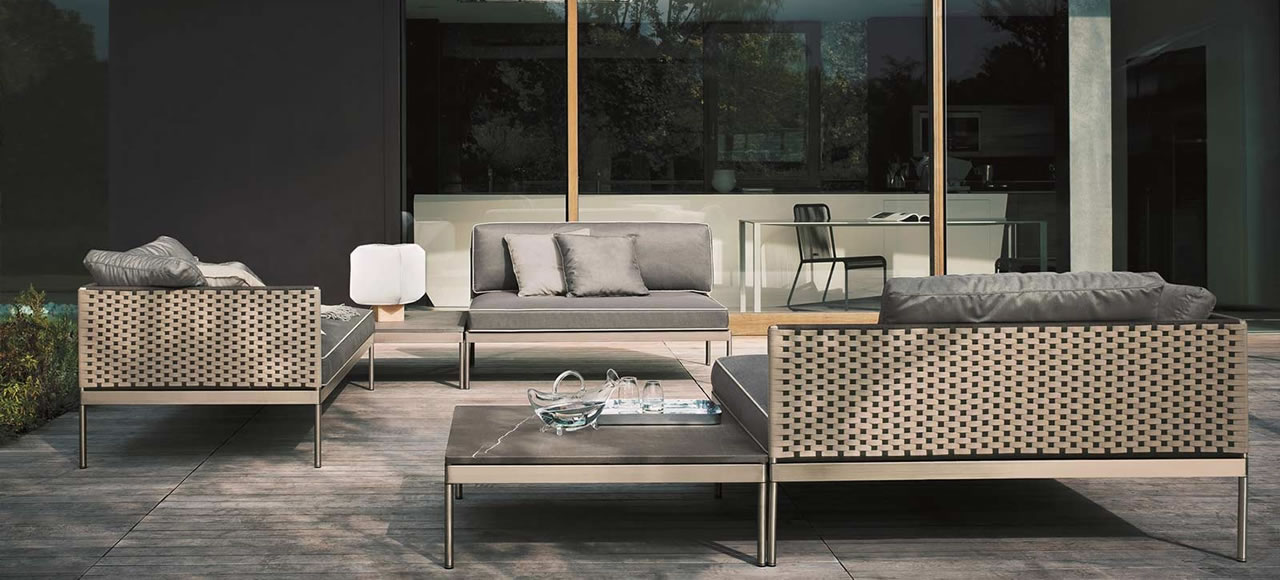 Outdoor Basket Roda
BASKET, one of the iconic collections of RODA, is a project characterized by the extreme formal simplicity, and composed of elegant modular sofas and tables, which have been created to cross brilliantly the traditional boundary between indoor and outdoor and make elegant and sophisticated every living area.
The sturdy stainless steel structure, coupled with the strict line of backrests and seats, are offset by the absolute comfort of the cushioning.
Besides the classic versions with stainless steel structure in smoke colour with grey belts and milk with sand belts, Roda presents the new and exclusive stainless steel with transparent matt varnish surface finish: the stainless steel is brushed and then varnished with a matt transparent painting which reveals the preciosity and real aspect of the structure, protecting it from the weather conditions.
The new finish is matched with a double color weaving, an elegant mix of sand and grey belts. Like a mosaic.
GEROSA DESIGN is a main reference of Roda on the national territory (Como, Milan, Varese, Lecco and Monza and Brianza…) and internationally in all
European Union, Switzerland, United States of America, Turkey (Ankara and Istanbul), Asia (Taiwan, Hong Kong, Singapore, Japan, China, Seoul South Korea), Middle East (Qatar, Dubai & United Arab Emirates, Brunei, Bahrein)
and not only… for the whole Roda collection.
For more information on Basket Roda price or regarding the other Roda products click here below:
INFORMATION AND PRICE REQUEST FORM
Ph. (+39) 031 480 476

Information:
info@gerosadesign.com