Series 7 Fritz Hansen
Gerosa Design - Store Fritz Hansen

www.fritzhansen.com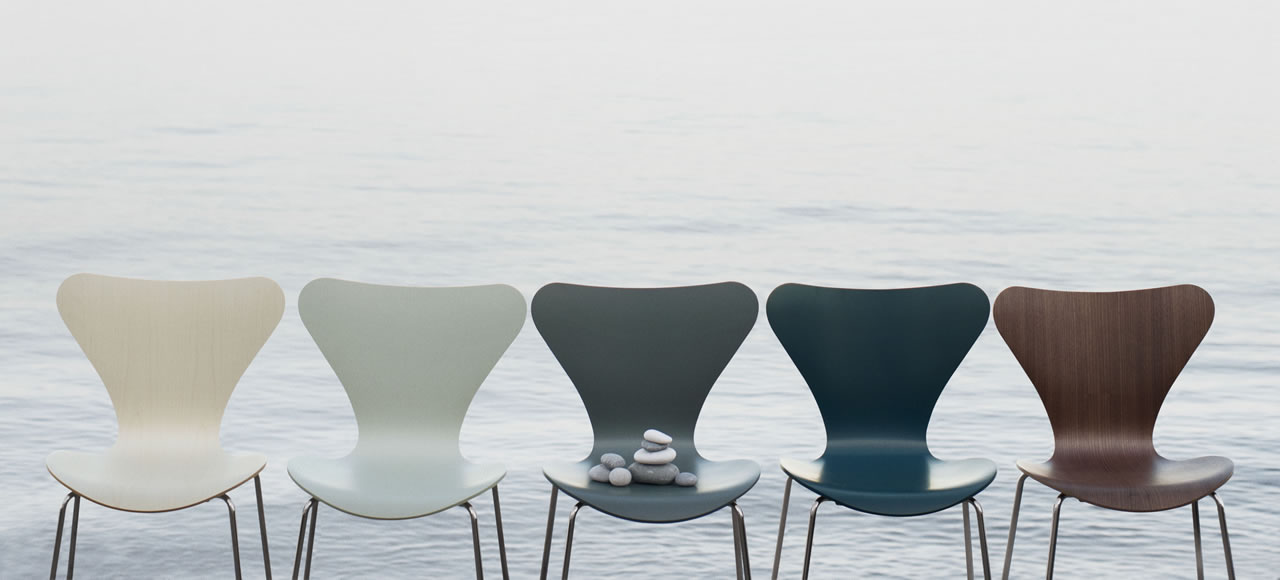 Series 7 Fritz Hansen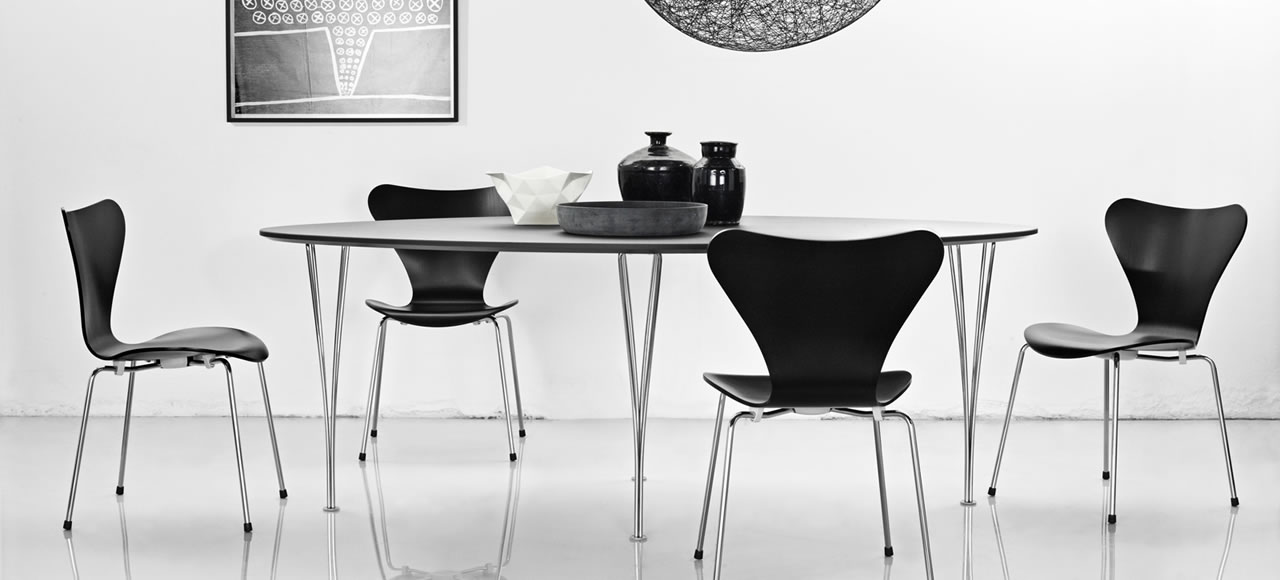 Series 7 Fritz Hansen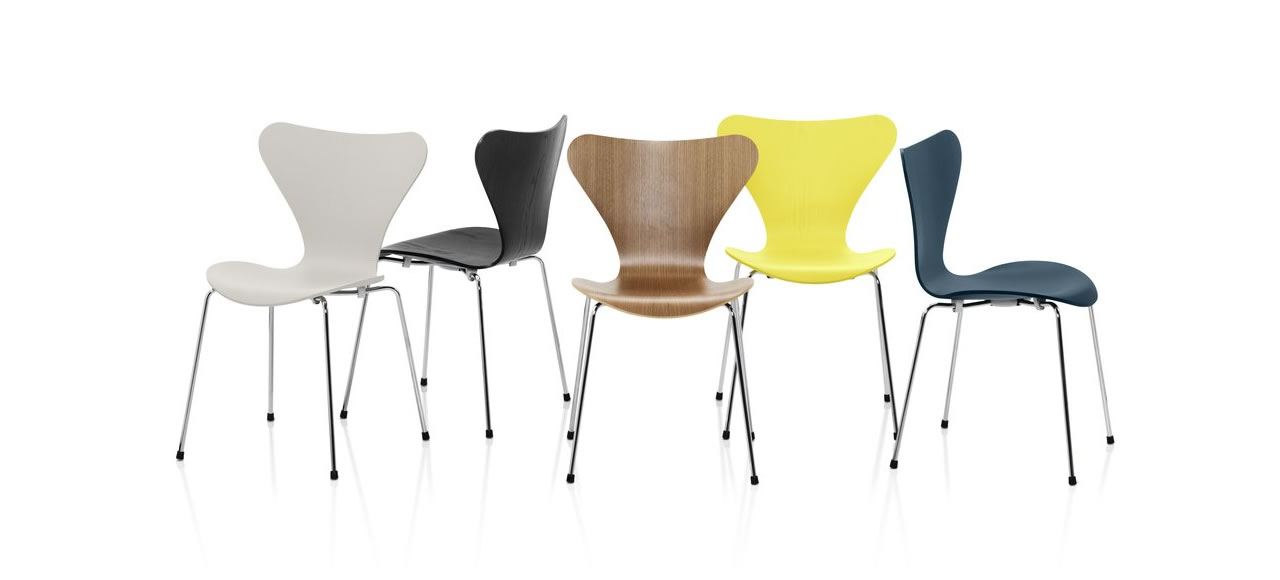 Series 7 Fritz Hansen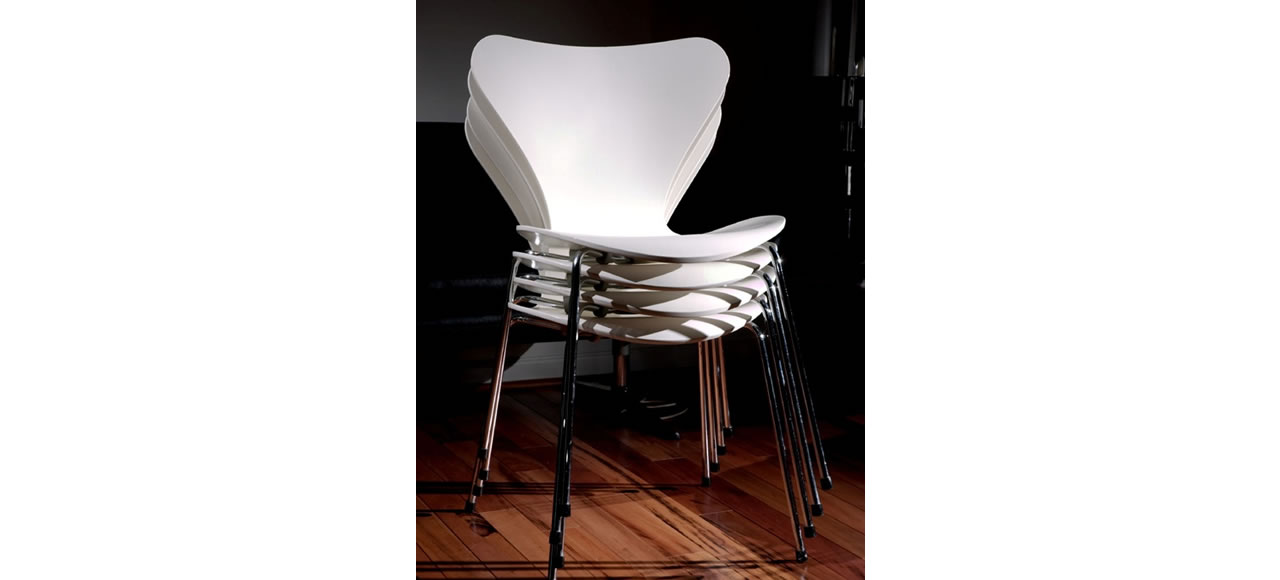 Series 7 Fritz Hansen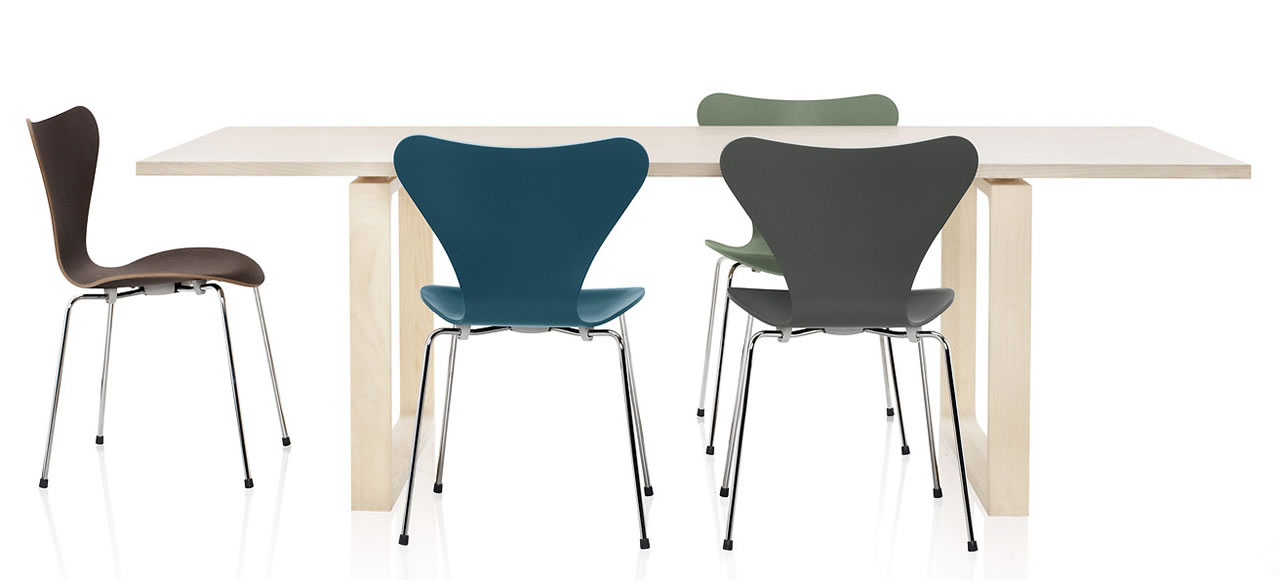 Series 7 Fritz Hansen
The Series 7™ designed by Arne Jacobsen is by far the most sold chair in the history of Fritz Hansen and perhaps also in furniture history. The pressure moulded veneer chair is a further development of the classic Ant™ chair. The four-legged stackable chair can be seen as the culmination of the use of the lamination technique. A technique refined to perfection during the Twenties and Thirties by Søren C. Hansen, the grandson of the founder, Fritz Hansen. The visionary Arne Jacobsen exploited the possibilities of lamination to perfection resulting in the iconic shape of the chair. Series 7 represents the chair in the Fritz Hansen collection with the widest range of applications. It is lightweight and stackable and offers options such as armrests, castors etc.
We offer our stacking chairs in 9 different types of wood each with its own unique wood grain pattern, reflecting a comprehensive palette of natural wood tones and hues. What´s more, we also offer the same chairs in a range of painted versions, in truly distinctive colours to compliment your home or office.
GEROSA DESIGN is a main reference of Fritz Hansen on the national territory (Como, Milan, Varese, Lecco and Monza and Brianza…) and internationally in all
European Union, Switzerland, United States of America, Asia (Taiwan, Hong Kong, Singapore, Japan, China, Seoul South Korea)
, and not only… for the whole Fritz Hansen collection.
For more information on Series 7 Fritz Hansen price or regarding the other Fritz Hansen products click here below:
INFORMATION AND PRICE REQUEST FORM
Ph (+39) 031 480 476

Information:
info@gerosadesign.com