bed LUCREZIA ERIK Maxalto
Gerosa Design - Store Maxalto

www.maxalto.it
bed LUCREZIA ERIK Maxalto
bed LUCREZIA ERIK Maxalto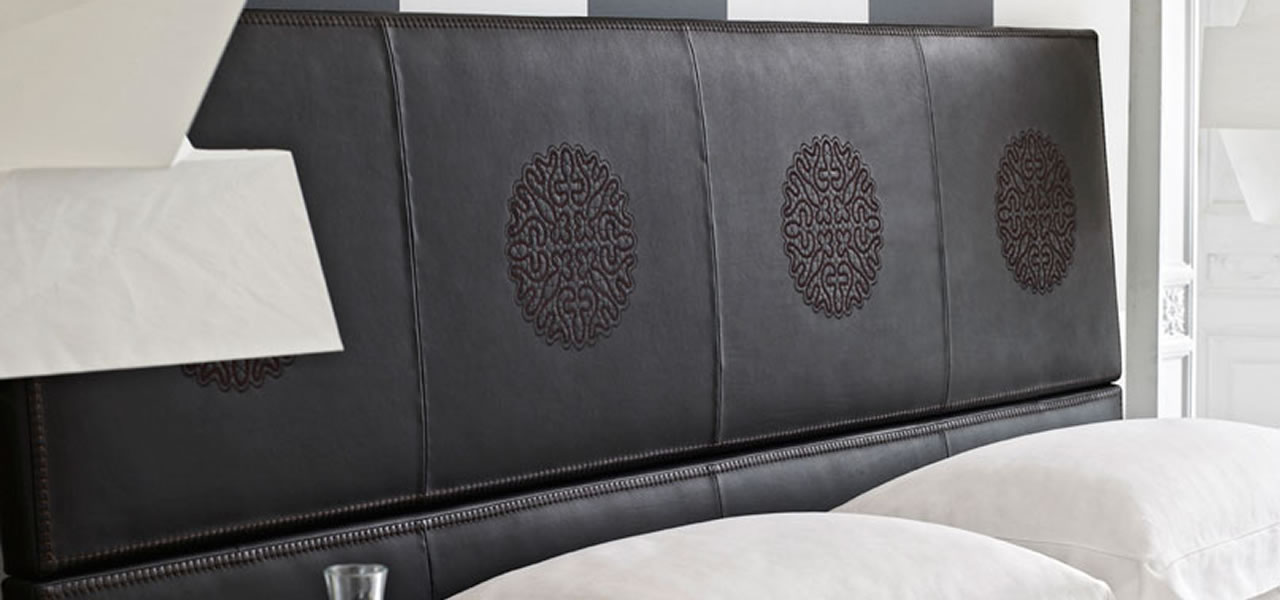 bed LUCREZIA ERIK Maxalto
It has the prestige of leather beds, which express elegance with a minimal design. The headboard (wall mounted at different heights) is made up of two panels. The top panel is slightly inclined and has a decorative element that softens the essential design. A circular lace motif repeated four times, in matching tones or contrast, accompanies a blanket stitch border around the upper perimeter of the headboard. These decorations recall the tradition that made Cantù famous for its handmade lace, when "bisetta" was the word (in the local dialect) for the type of lace used for Erik.
GEROSA DESIGN is a main reference of Maxalto on the national territory (Como, Milan, Varese, Lecco and Monza and Brianza…) and internationally in all
European Union, Switzerland, United States of America, Turkey (Ankara and Istanbul), Asia (Taiwan, Hong Kong, Singapore, Japan, China, Seoul South Korea), Middle East (Qatar, Dubai & United Arab Emirates, Brunei, Bahrein)
and not only… for the whole Maxalto collection.
For more information on bed Lucrezia Erik Maxalto price or regarding the other Maxalto products click here below:
INFORMATION AND PRICE REQUEST FORM
Ph (+39) 031 480 476

Information:
info@gerosadesign.com