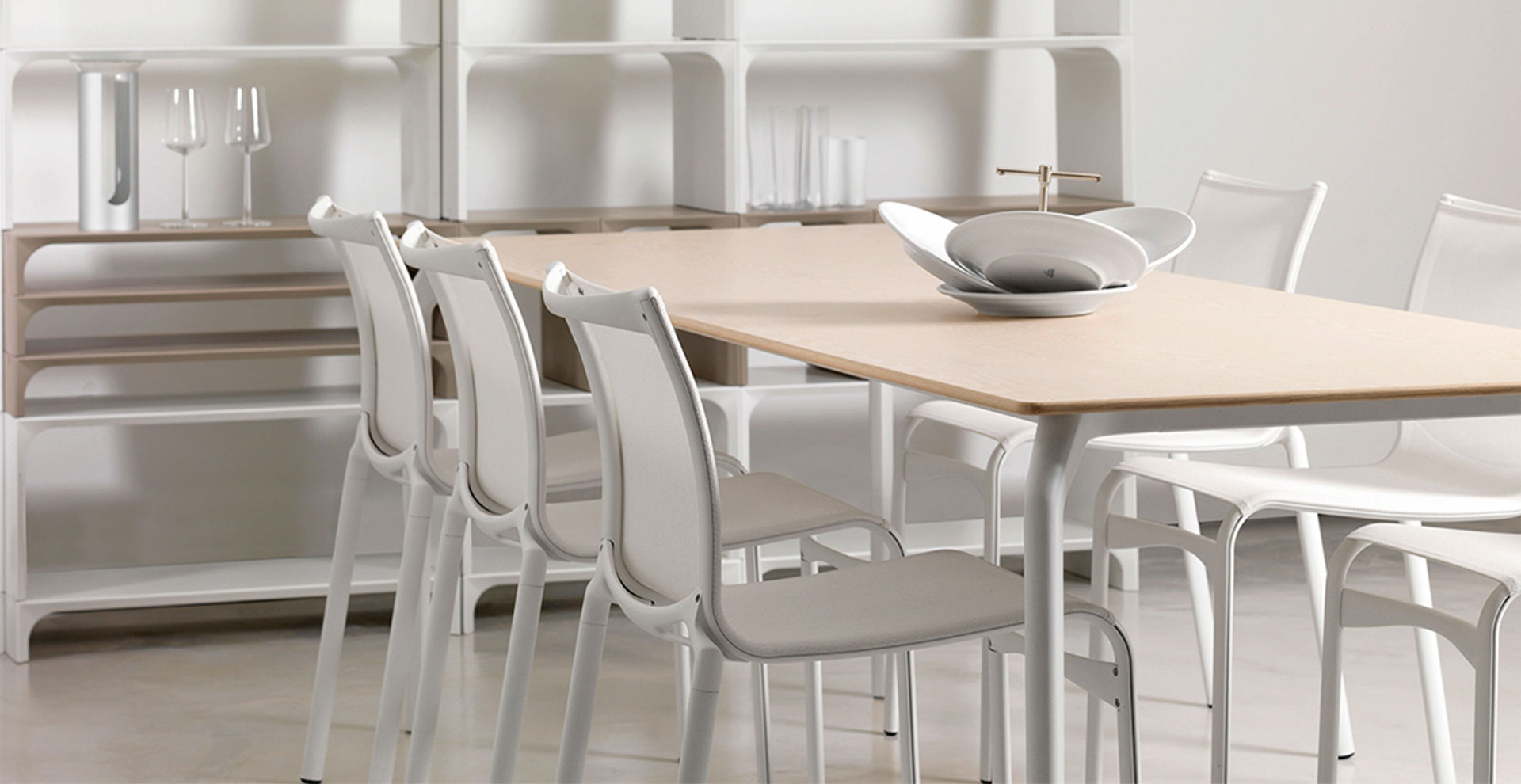 Highframe Alias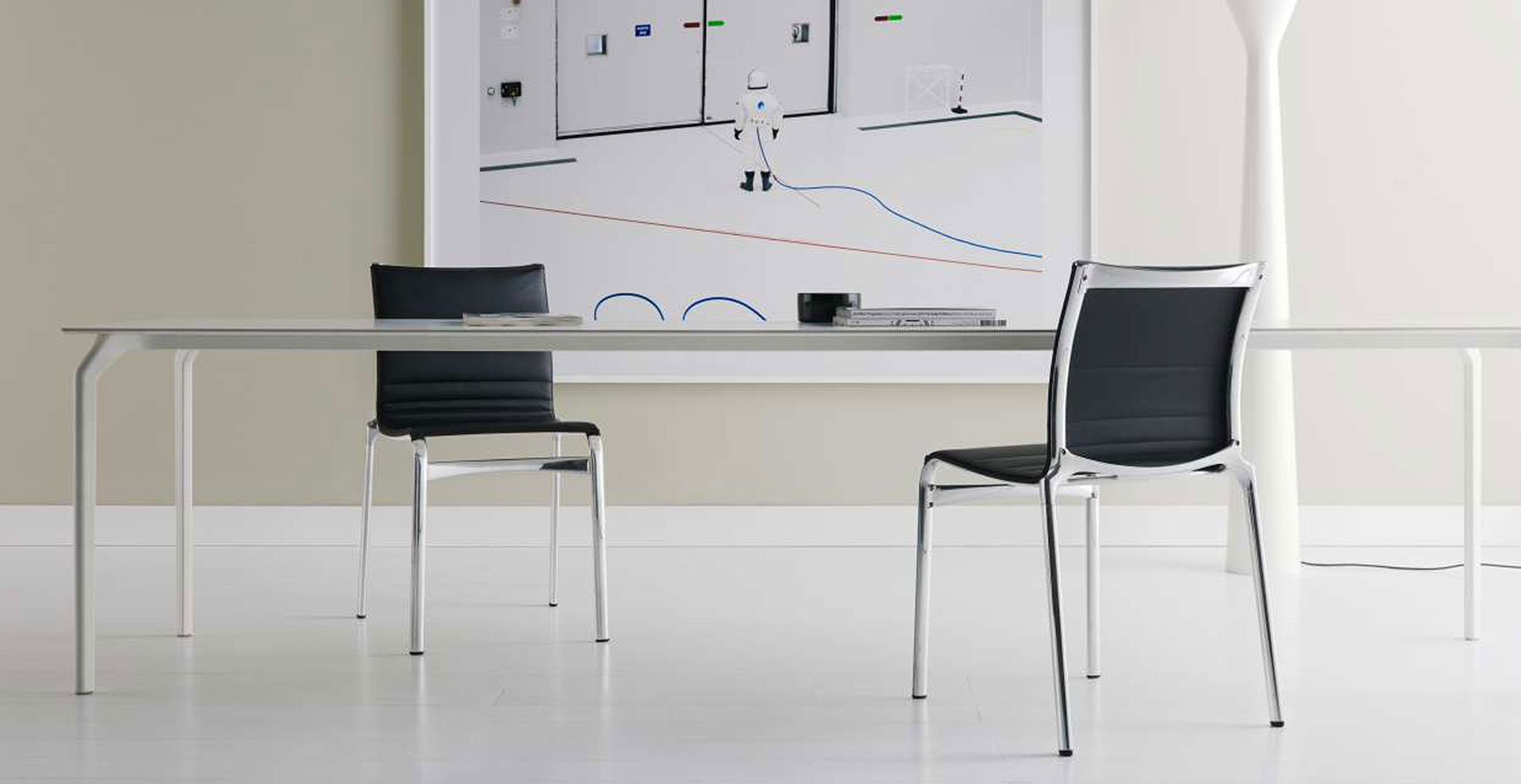 Highframe Alias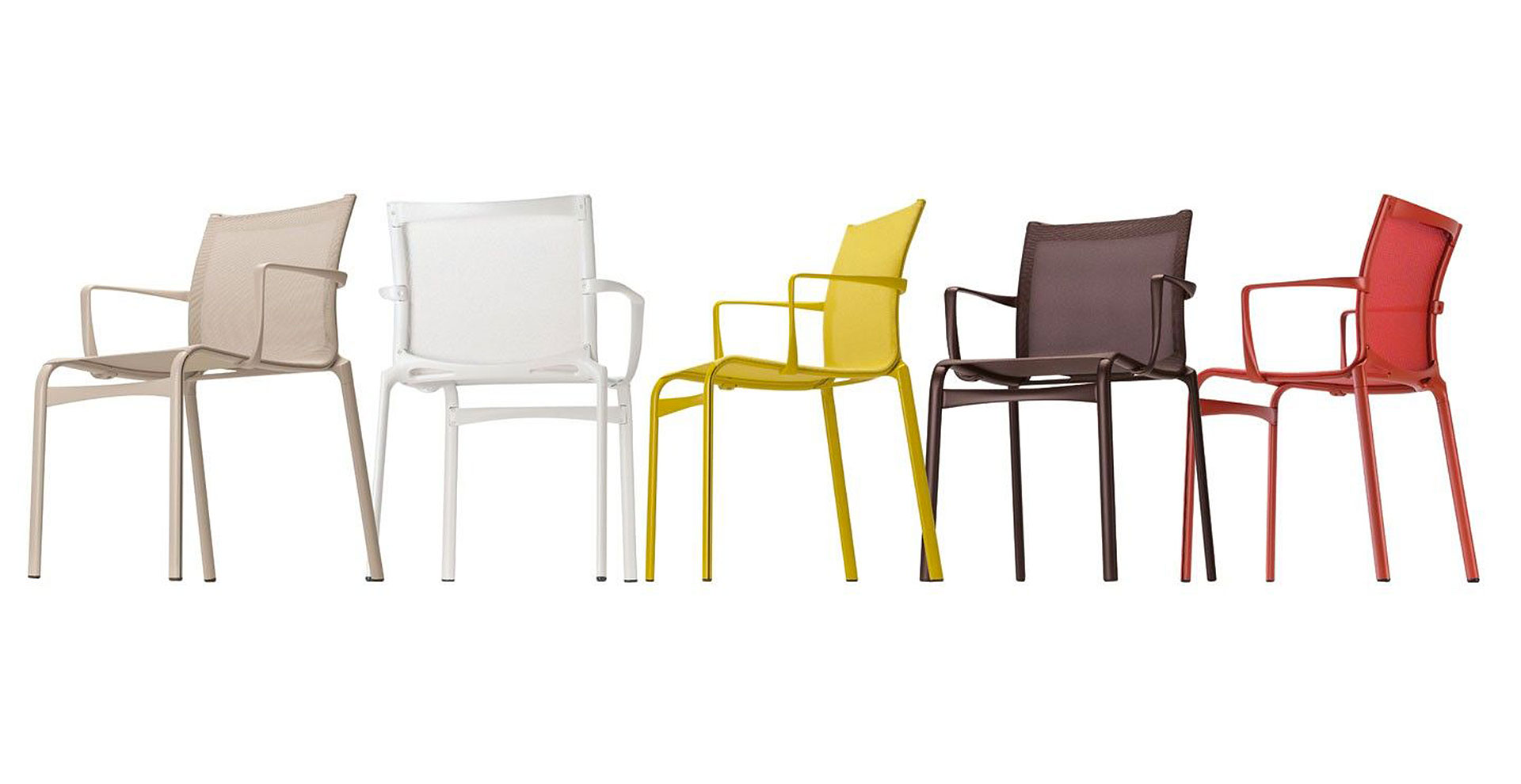 Highframe Alias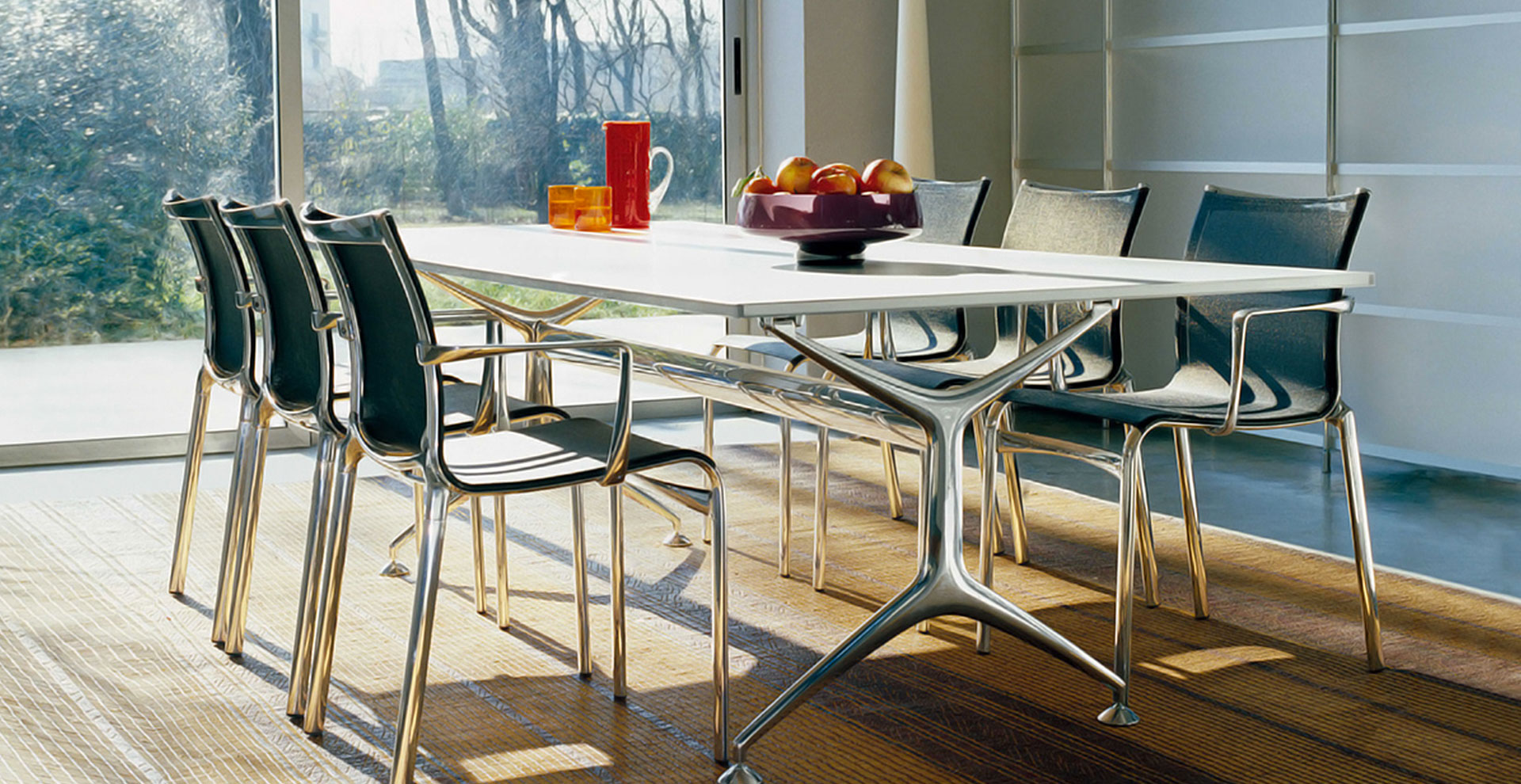 Highframe Alias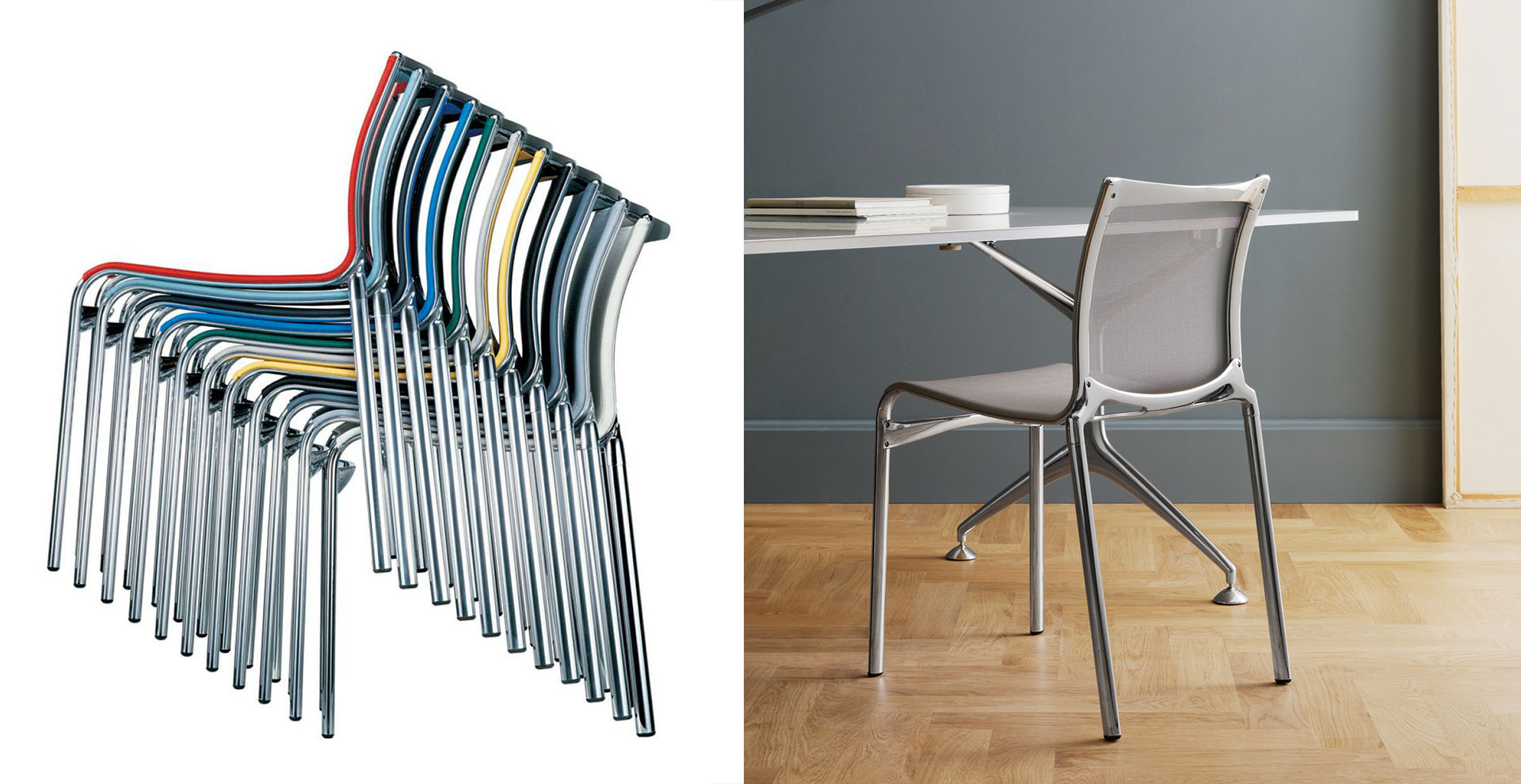 Highframe Alias
The frame collection is characterised by PVC covered polyester mesh available in many colour variants, with a structure in extruded aluminium and stove enamelled die casting components. Comprised of an array of products, each designed differently to combine comfort and function, frame is a successful collection which over the years has became an icon for other collections.
The products of the frame collection express a light but accurate lines represented by a selection of comfortable chairs varying in shapes and sizes such as highframe, bigframe and frame XL stacking chairs available with or without armrests. The leather and the fabric versions further enhance the collection as an alternative to the PVC covered polyester mesh choice for a sober and informal style.
The frame chairs, thanks to their lightness and stackability, can be transferred with elegance from the more private dimension of the home and office to the public one and open environments. The polyester mesh coated with PVC, on a structure made of extruded aluminium profile, stove enamelled, polished, or chromed, with die-cast aluminium elements, is available in many colours. Amongst numerous versions in different colours, a range of colours all in melange versions are distinguished: green, beige and orange.
In different sizes the stacking chairs highframe, bigframe and frame XL are available with stove enamelled extruded aluminium profile in 5 new, contemporary colours; coral red, aubergine, cedar, sand, ice. PVC covered polyester mesh in the same colours or in white matches the aluminium structure and make it more relevant.
在Alias全系列产品的展示与销售方面,GEROSA DESIGN不仅在区域内(科莫、米兰、瓦雷泽、莱科……),同时在国际上也享有很高的声誉欧洲联盟,瑞士,美利坚合众国,土耳其(安卡拉,伊斯坦布尔),亚洲(台湾,香港,新加坡,日本,中国,韩国,马来西亚,印度尼西亚,泰国,越南),中东(卡塔尔,迪拜和阿拉伯联合酋长国,文莱,巴林)而不仅仅是整个Alias系列.
有关Highframe Alias 以及其他更多产品的相关信息请点击以下链接:
产品信息及价格咨询表
电话: (+39) 031 480 476

咨询邮箱地址:
info@gerosadesign.com