Edouard B&B Italia
Gerosa Design - Produkte B&B Italia
www.bebitalia.it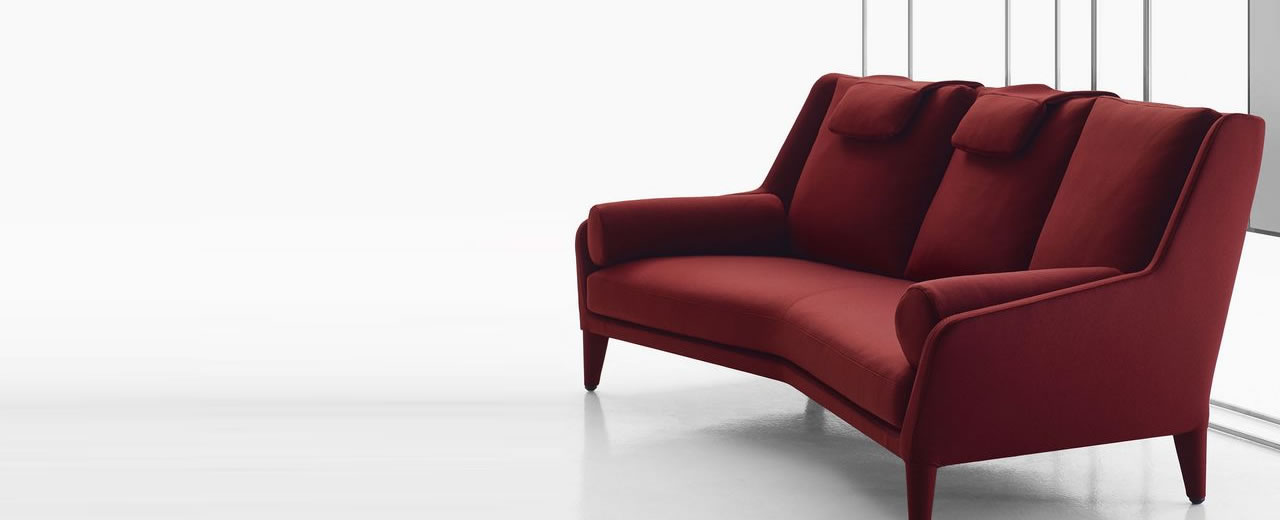 Edouard B&B Italia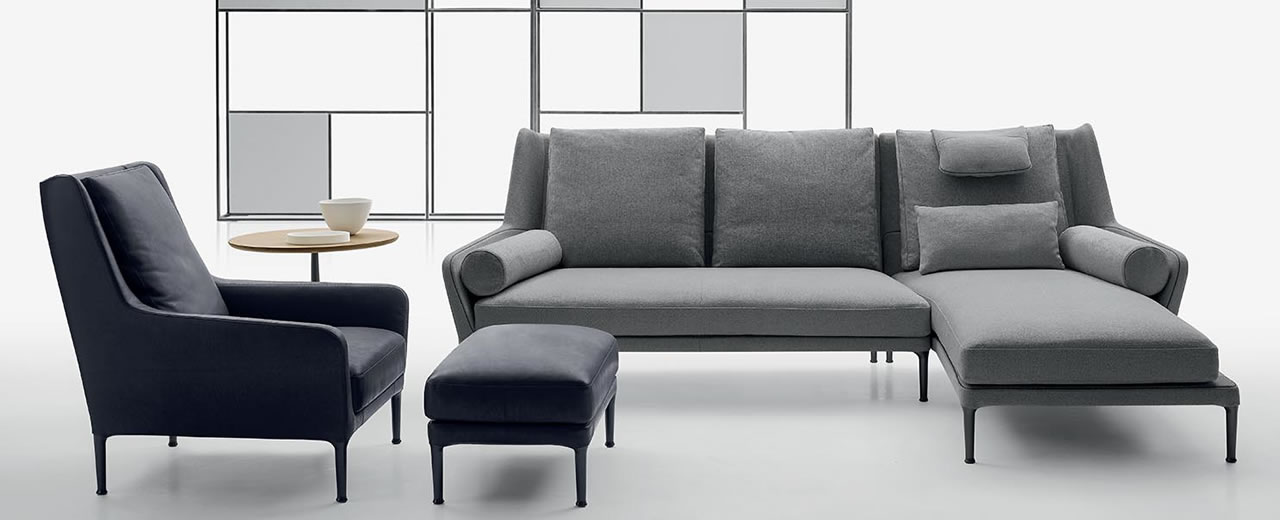 Edouard B&B Italia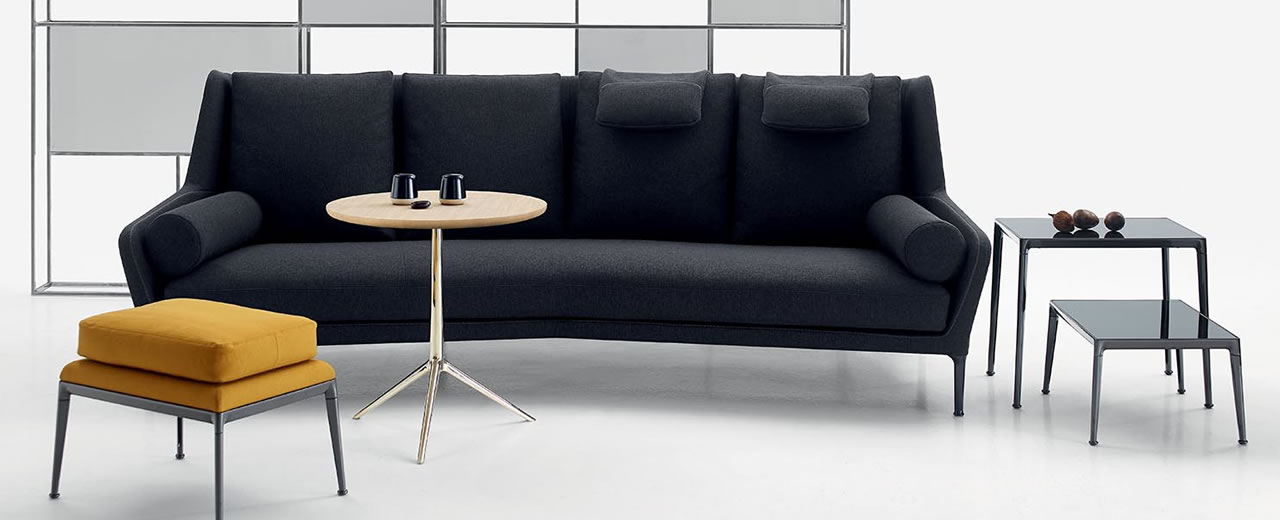 Edouard B&B Italia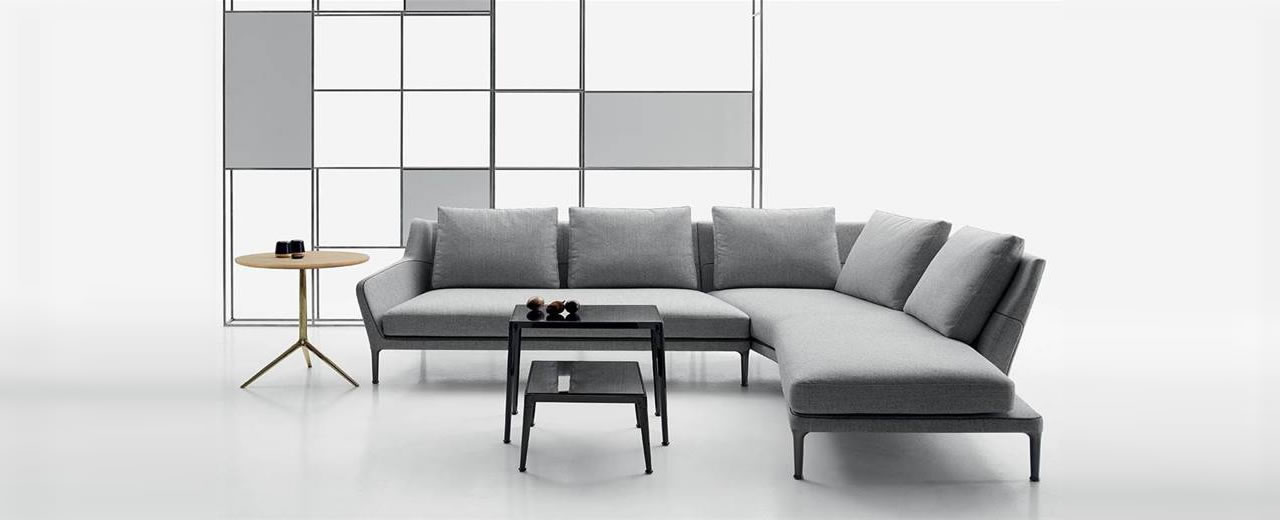 Edouard B&B Italia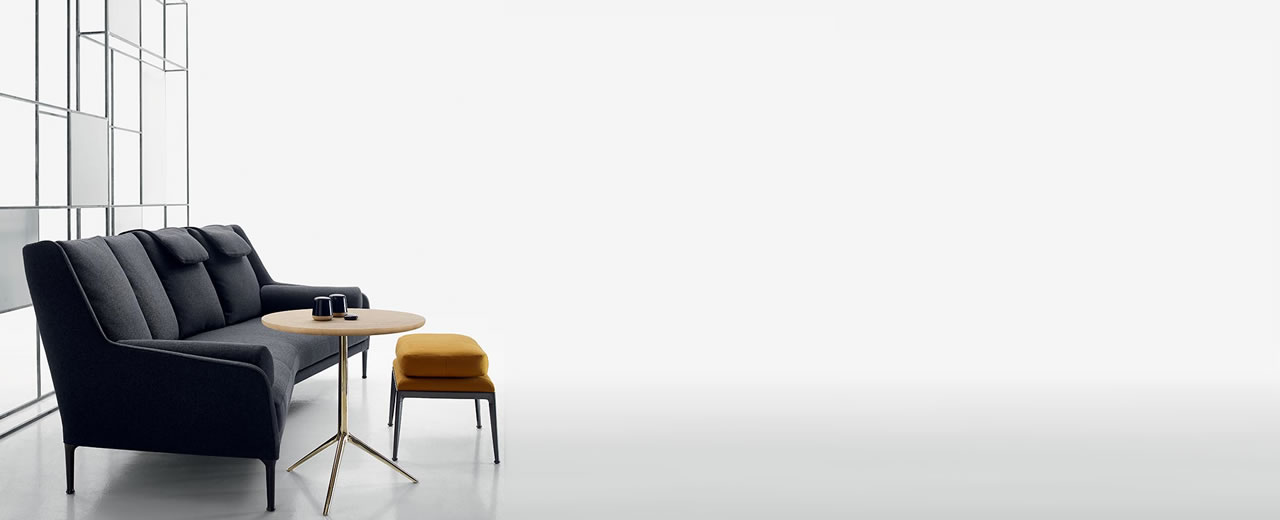 Edouard B&B Italia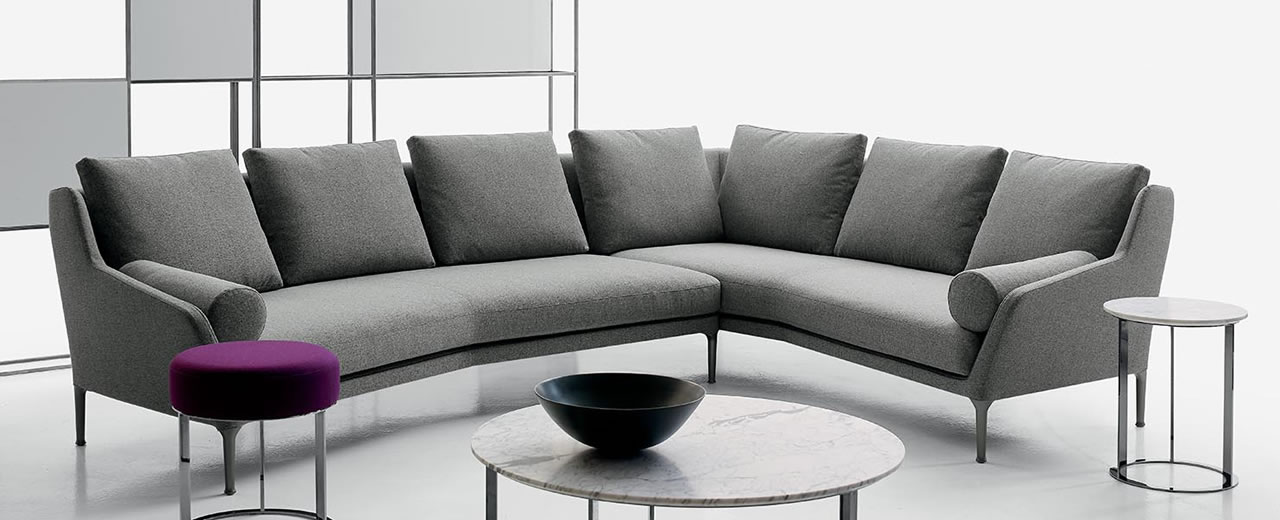 Edouard B&B Italia
Edouard is a family of innovative padded furniture endowed with powerful aesthetic and functional charm: sofas and sectional seating elements (terminals, corners and chaise longue) designed to create restful areas that suit both the space available and the personal taste. The system offers two typologies, which differ in the height of the frames. The sofas have been designed to enhance comfort with a wide seat and a high back, which can also be fitted with a headrest, studied to ensure efficient and excellent ergonomic support.

The silhouette of some elements in the Edouard system is non-linear, but slightly curved, as if the sinuous lines that recall the concept of embrace, were an invitation to convivial gatherings. Covers are available in a wide range of fabrics and leathers with colored raised stitch in relief that define the structures with an impressive graphic effect.
Bei den Geschäfte GEROSA DESIGN finden Sie die meiste Produkte von B&B Italia Katalog ausgestellt, da Gerosa Design der zentral Referenz Punkt in Gebiet Nord Italien ist (Como, Milano, Varese, Lecco und Monza und Brianza… ).
Für mehrere Informationen, Detail und preise über Edouard B&B Italia oder andere B&B Italia Produkte, bitte unten klicken:
INFORMATIONEN UND PREIS
Tel (+39) 031 480 476

Informationen:
info@gerosadesign.com