LC1 Villa Church Cassina
Gerosa Design - Produkte Cassina

Besuchen Sie auch unsere Brandshop:
www.cassinacomo.com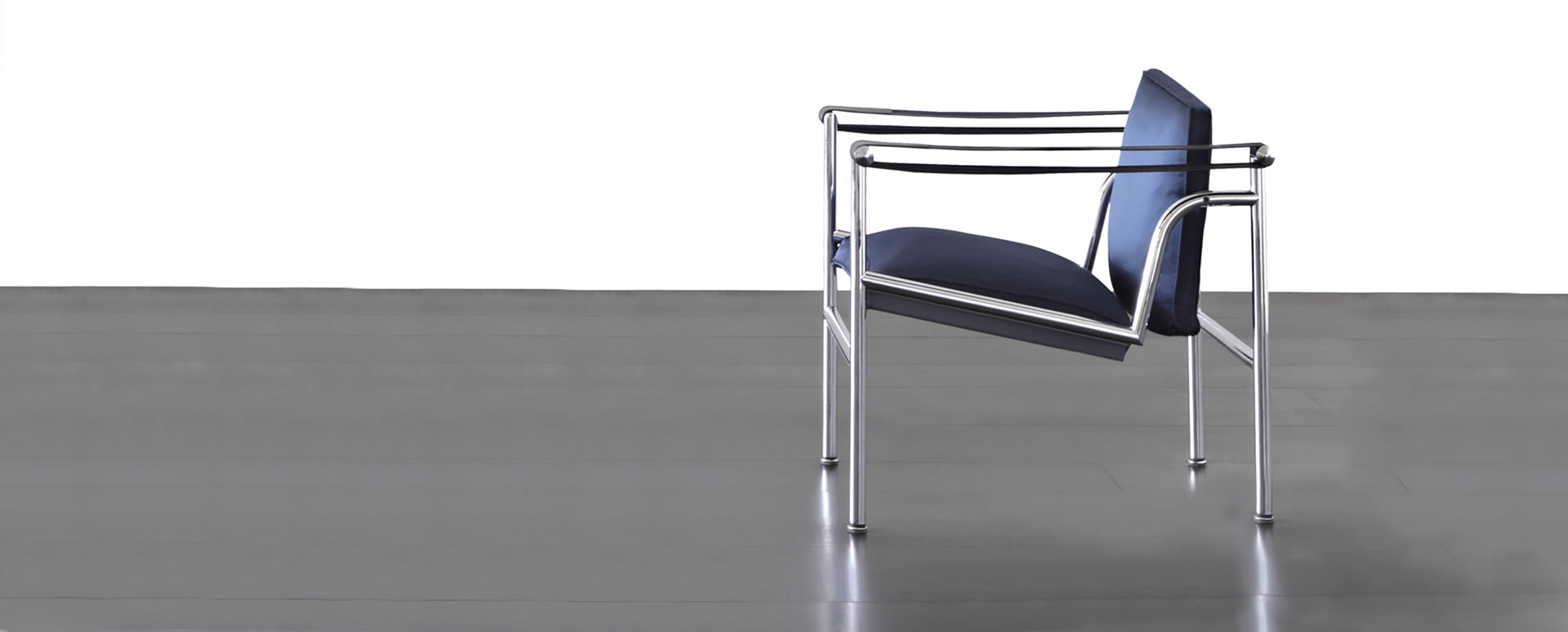 LC1 Villa Church Cassina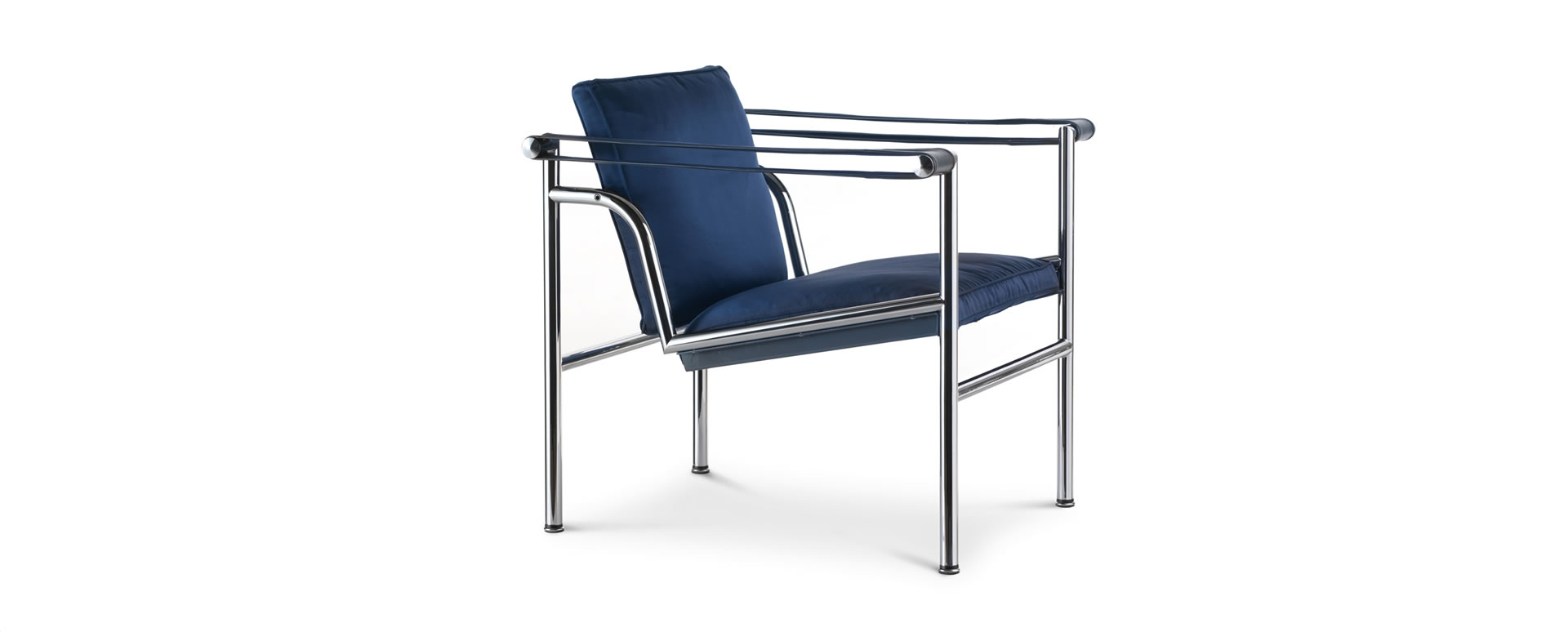 LC1 Villa Church Cassina
Armchair with structure in polished trivalent chrome plated (CR3) steel. Padded seat and backrest in polyurethane. The armrests are wider at the front and tapered towards the back.
Finishes available:
— blue satin, with the front part of the armrest featuring grey leather trimmings
— leather with coordinated armrest.

In this version of the sling chair, designed in 1928 for the Villa Church à Ville-d'Avray, the seat and backrest were padded to meet the client's request for maximum comfort.
Also in 1928, a similar padded model was created for the art gallery of collector Raoul La Roche. These first prototypes were used to define more accurately the structure of the 1929 model for the Salon d'Automne.
Bei den Geschäfte GEROSA DESIGN finden Sie die meiste Produkte von Cassina Katalog ausgestellt, da Gerosa Design der zentral Referenz Punkt in Gebiet Nord Italien ist (Como, Milano, Varese, Lecco und Monza und Brianza… ) und als International Referenz Punkt auch in allen
europäischen Union, Schweiz, Asia (Taiwan, Hong Kong, Singapore, Japan, China, Seoul South Korea)…
Für mehrere Informationen, Detail und preise über LC1 Villa Church Cassina oder andere Cassina Produkte, bitte unten klicken:
INFORMATIONEN UND PREIS
Tel (+39) 031 480 476

Informationen:
info@gerosadesign.com
Gerosa Design ist auch ein Flexform exklusiven Brandshop: