Volage EX-S Cassina
Gerosa Design - Store Cassina

Visit also our Brandshop:
www.cassinacomo.com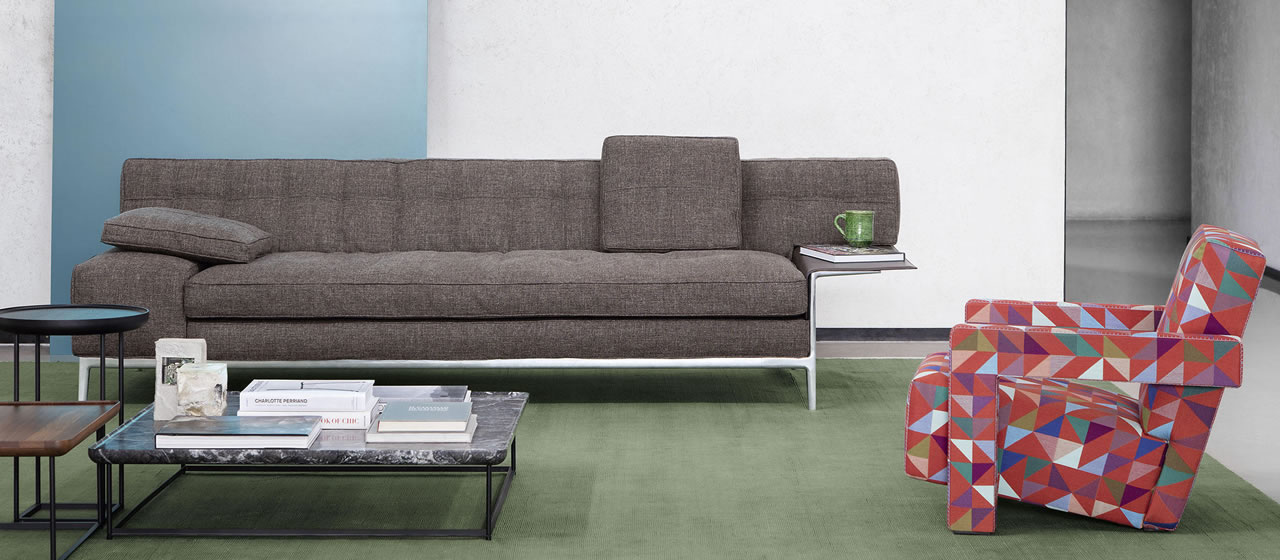 Volage EX-S Cassina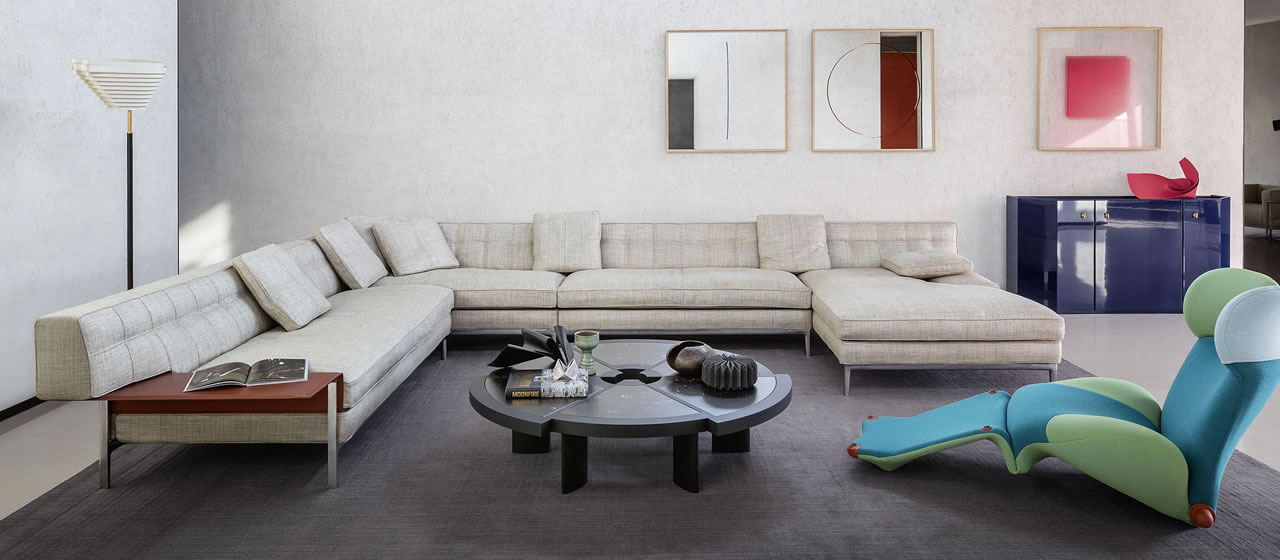 Volage EX-S Cassina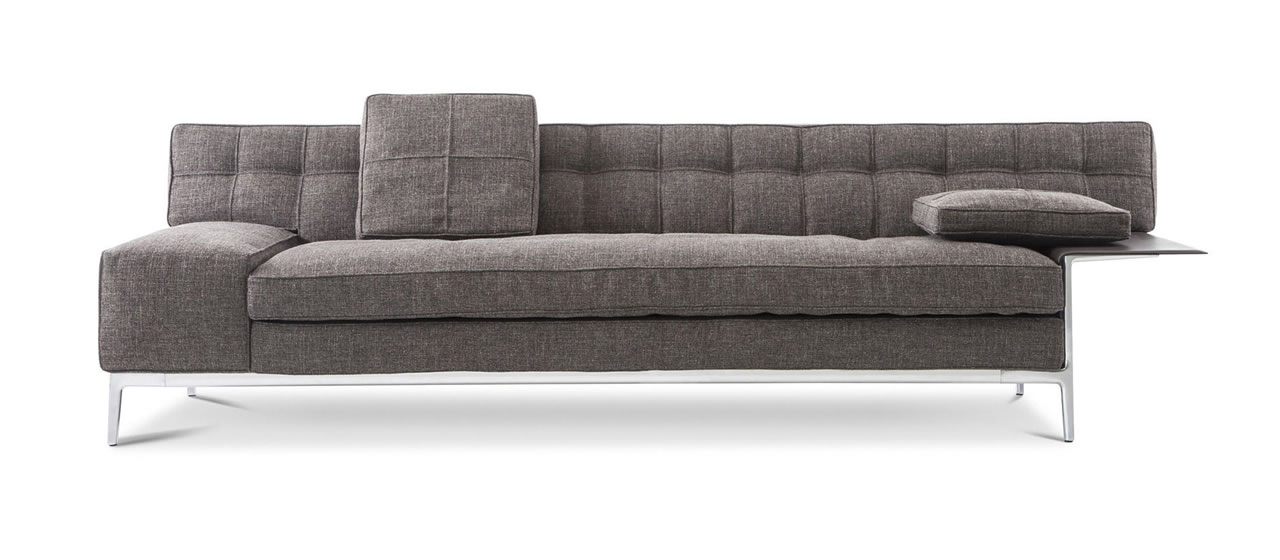 Volage EX-S Cassina
The Volage EX—S collection is the continuation of work carried out in recent years to revolutionise the classic sofa. Quilted upholstery developed for Privé and Volage sofas has evolved further with Volage EX—S, replacing the traditional button with a simple, elegant stitch that hides the fastening on the inside. This gives the sofa a more vibrant, fresh, contemporary look. This collection system comprises two- and threeseater sofas, modular elements - which cannot be used individually - two or three-seater center, end and left- or right-hand corner units, left- or righthand chaise longues, two sizes of ottoman and optional cushion. The seat has a comfortable single cushion and a very large armrest, with feather padding and polyurethane foam core. The sofa has a built-in functional low table, covered in saddle-leather, in a wide range of colours, which can be positioned either to the left or right. Structure: metal with elastic belts. Padding: variable-density CFC-free polyurethane foam. Cushion padding: feather. Base: die-cast polished or anthracite-colour aluminium. Upholstery: removable in fabric or leather.
GEROSA DESIGN is a main reference of Cassina on the national territory (Como, Milan, Varese, Lecco and Monza and Brianza…) and internationally in all
European Union, Switzerland, United States of America, Asia (Taiwan, Hong Kong, Singapore, Japan, China, Seoul South Korea)
, and not only… for the whole Cassina collection.
For more information on Volage EX-S Cassina price or regarding the other Cassina products click here below:
INFORMATION AND PRICE REQUEST FORM
Phone (+39) 031 480 476

Information:
info@gerosadesign.com
Gerosa Design is also a Cassina exclusive Brandshop: