Eden Flexform
Gerosa Design - Produkte Flexform

Besuchen Sie auch unsere Brandshop:
www.flexformcomo.com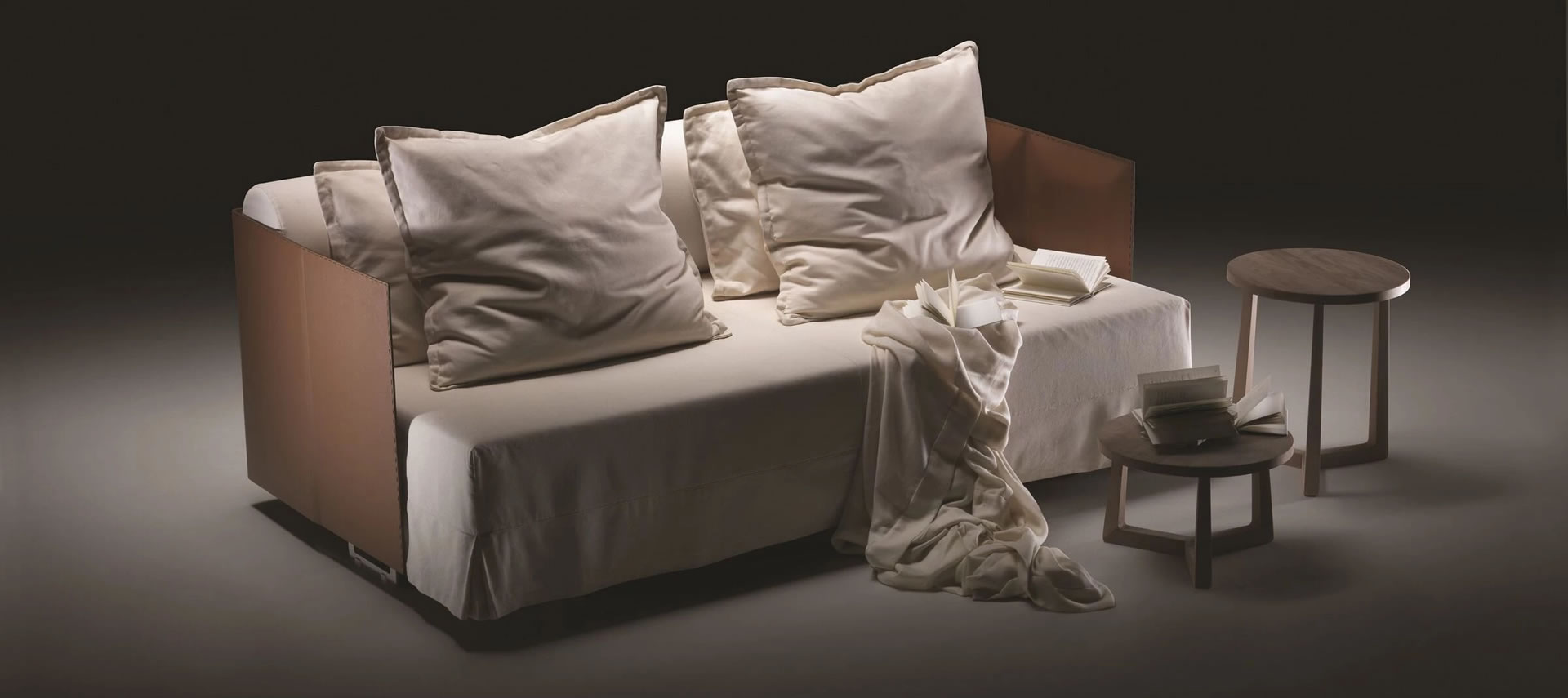 Eden Flexform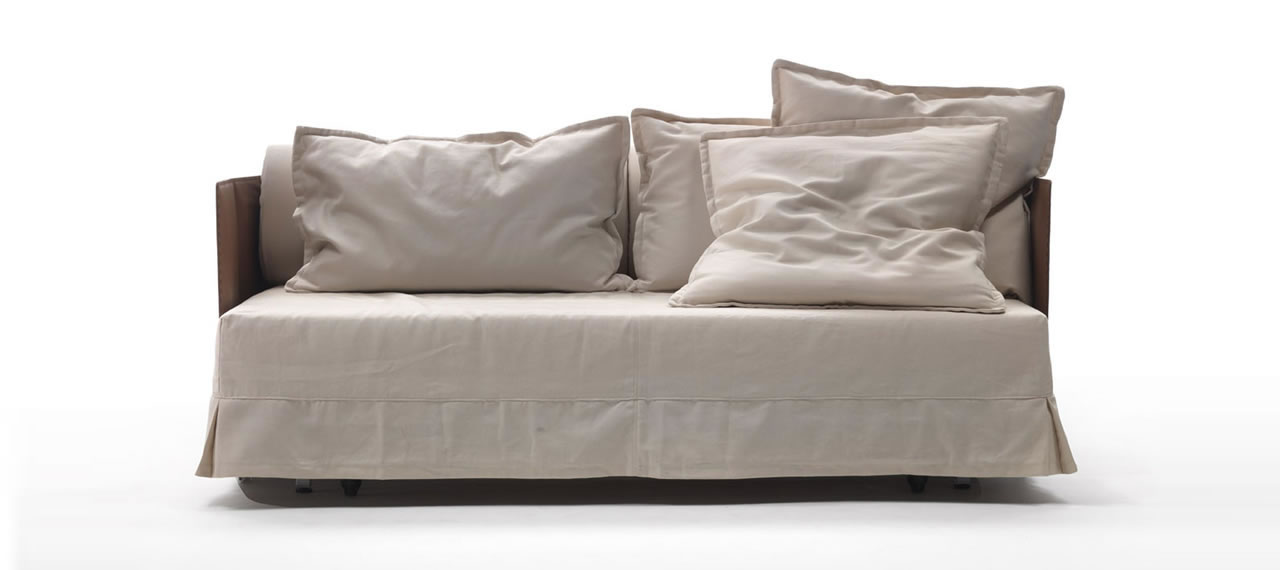 Eden Flexform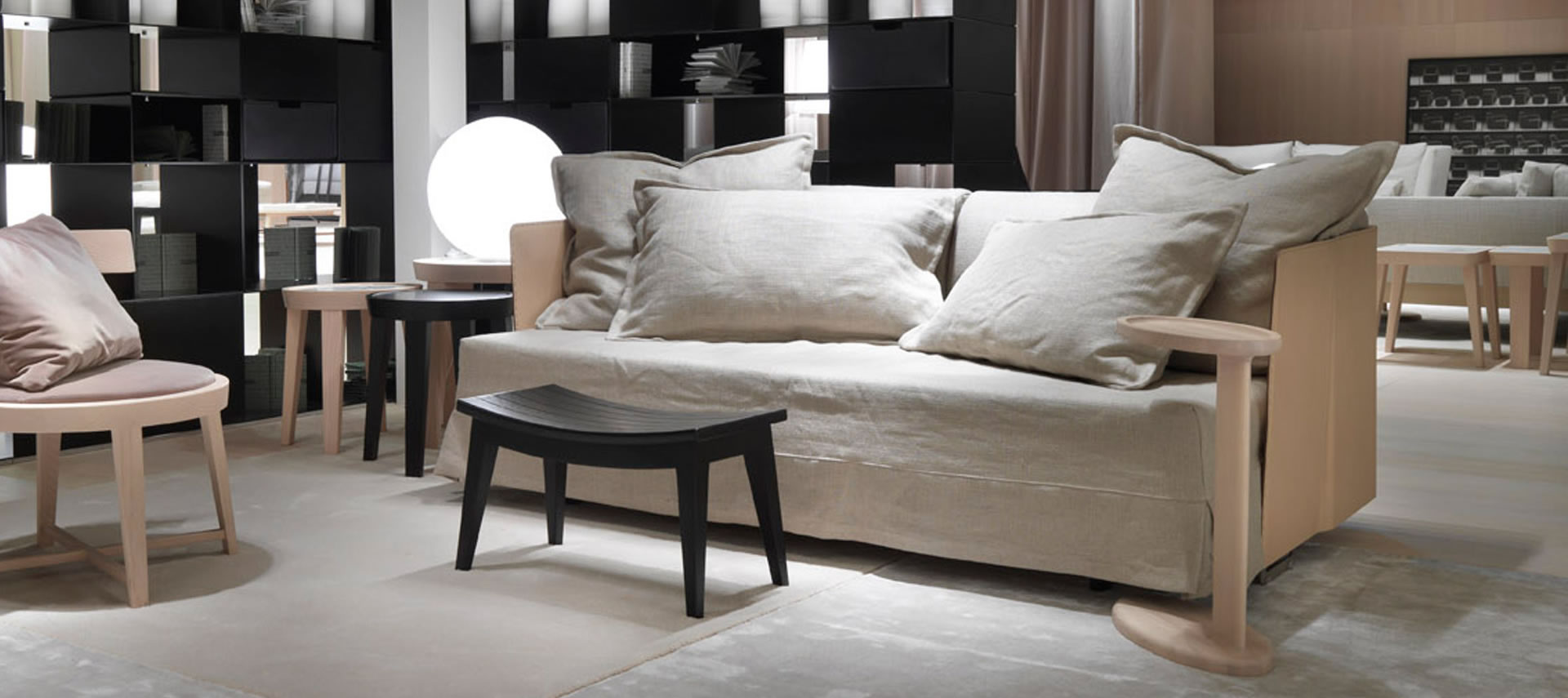 Eden Flexform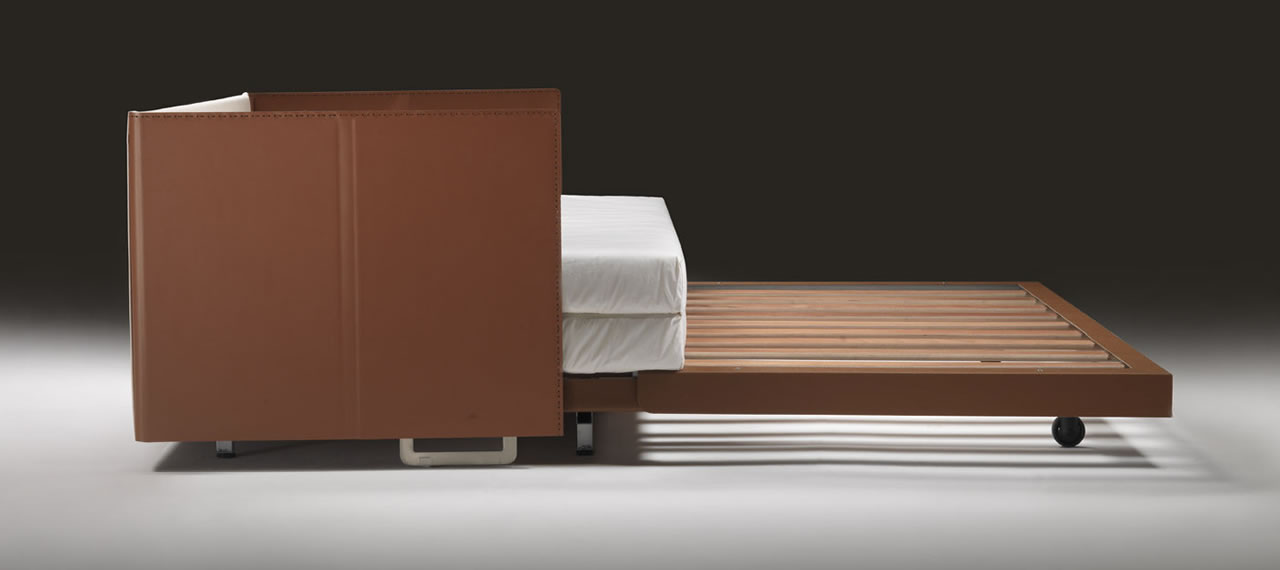 Eden Flexform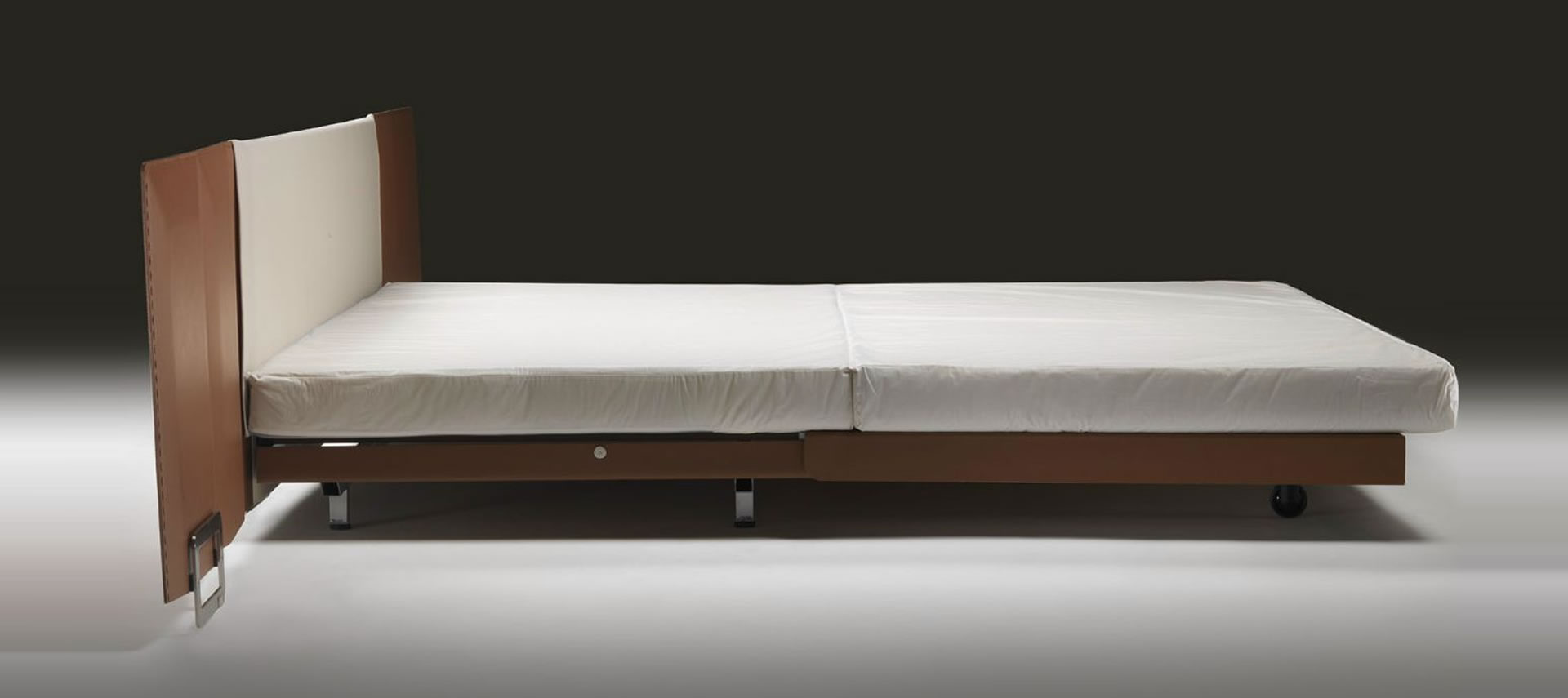 Eden Flexform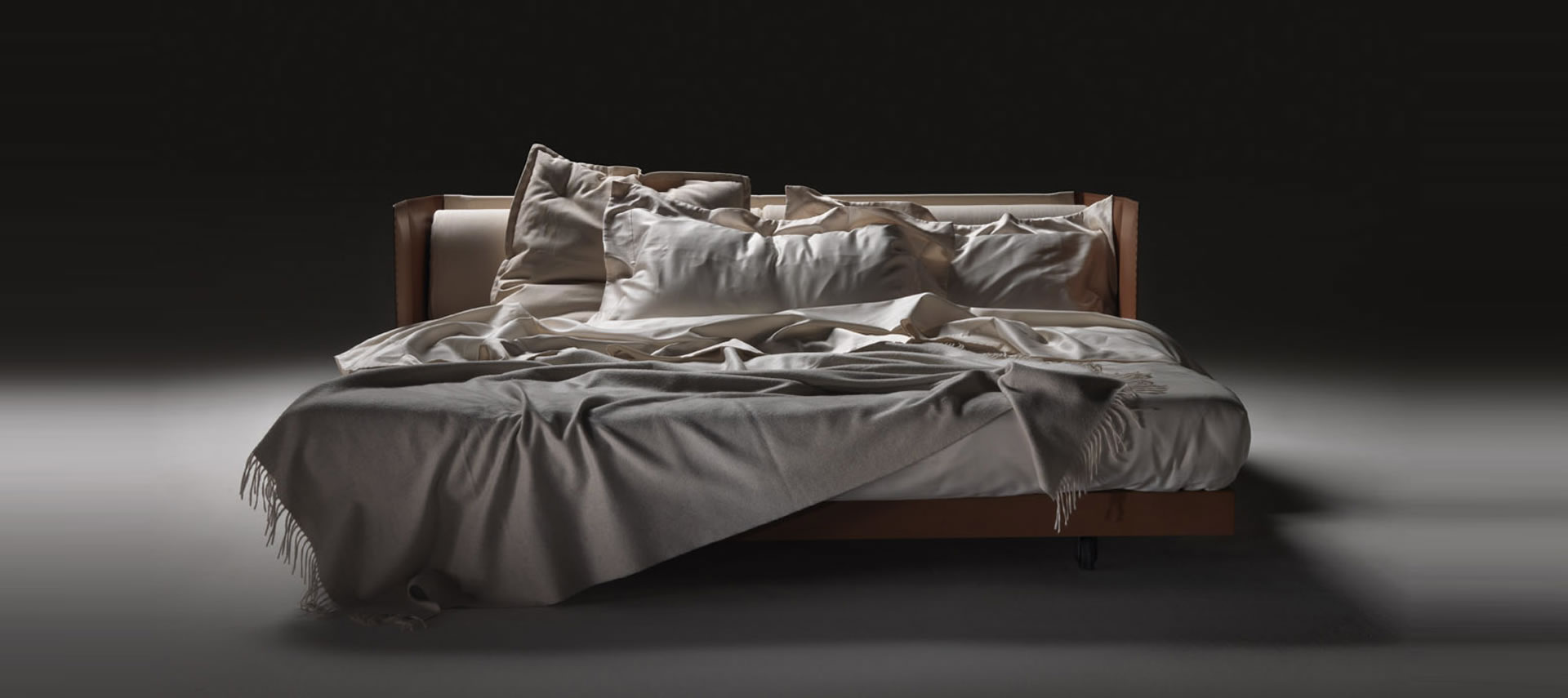 Eden Flexform
Eden is a product conceived straight away as a sofa bed, not as a sofa which then also becomes a bed. The result is therefore a project giving rise to a spacious and comfortable bed, available in three sizes, that is also a beautiful sofa. It is also available in the chaise lounge version.
The details of the wooden headboard covered in leather with exposed seams make it seem as meticulously made as a high-quality leather handbag. The slatted wood base also has a leather covered frame. The headboard and base can also be covered in fabric. 
Eden is very easy to operate. The base is extracted and the mattress is opened like a book. Then the two side wings of the arms are opened, becoming the wide headboard of the bed, ready to also accommodate two small bedside tables at the sides.
Finally, one nice and extremely functional detail: the four cushions provided with the sofa respectively become two pillows and two large cushions, stored inside which are the quilts for the night.
Bei den Geschäfte GEROSA DESIGN finden Sie die meiste Produkte von Flexform Katalog ausgestellt, da Gerosa Design der zentral Referenz Punkt in Gebiet Nord Italien ist (Como, Milano, Varese, Lecco und Monza und Brianza… ) und als International Referenz Punkt auch in allen
europäischen Union, Schweiz, Asia (Taiwan, Hong Kong, Singapore, Japan, China, Seoul South Korea)…
Für mehrere Informationen, Detail und preise über Eden Flexform oder andere Flexform Produkte, bitte unten klicken:
INFORMATIONEN UND PREIS
Tel (+39) 031 480 476

Informationen:
info@gerosadesign.com
Gerosa Design ist auch ein Flexform exklusiven Brandshop: