Caboche Foscarini
Suspension lamps Foscarini

www.foscarini.com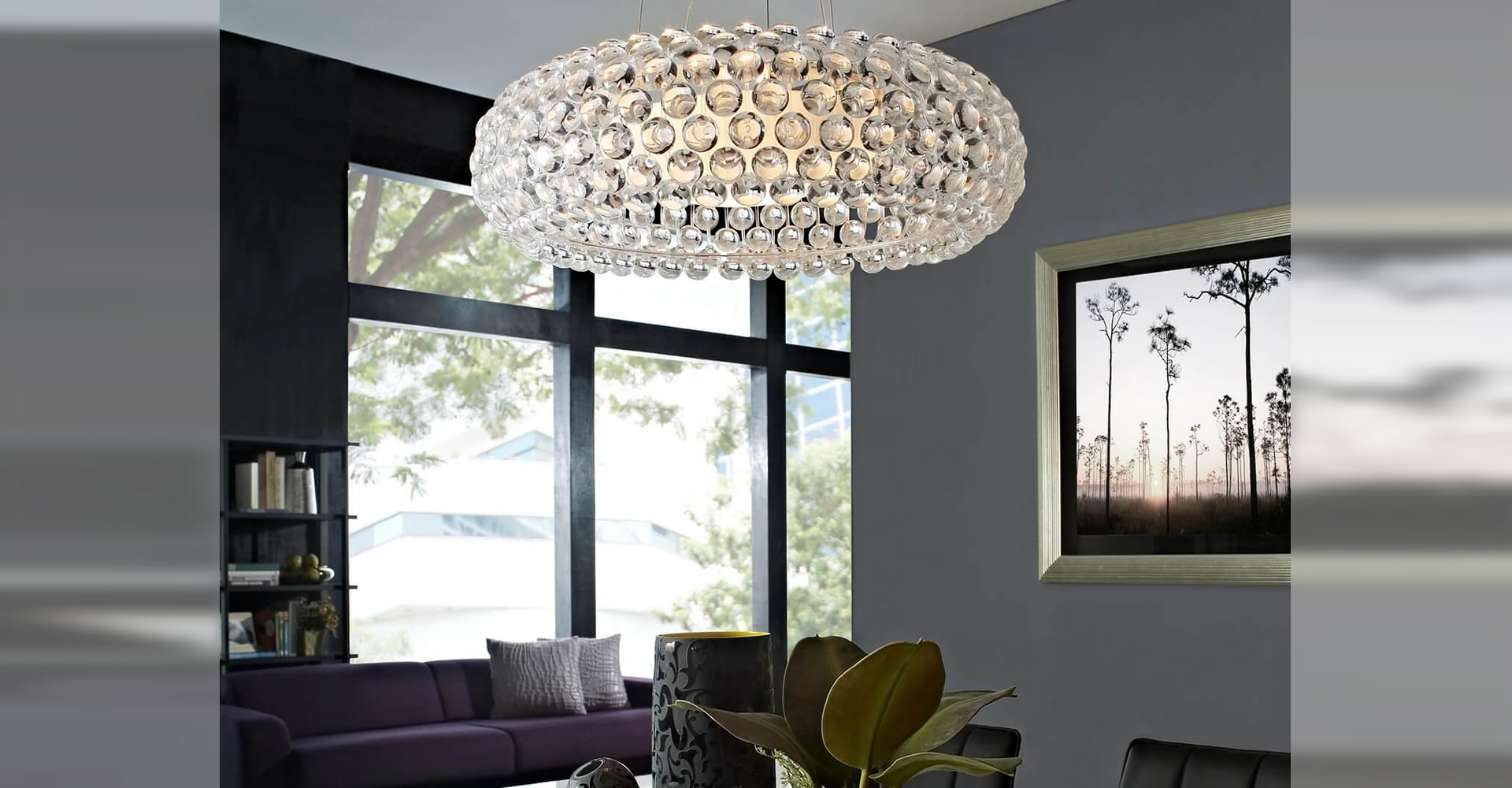 Caboche Foscarini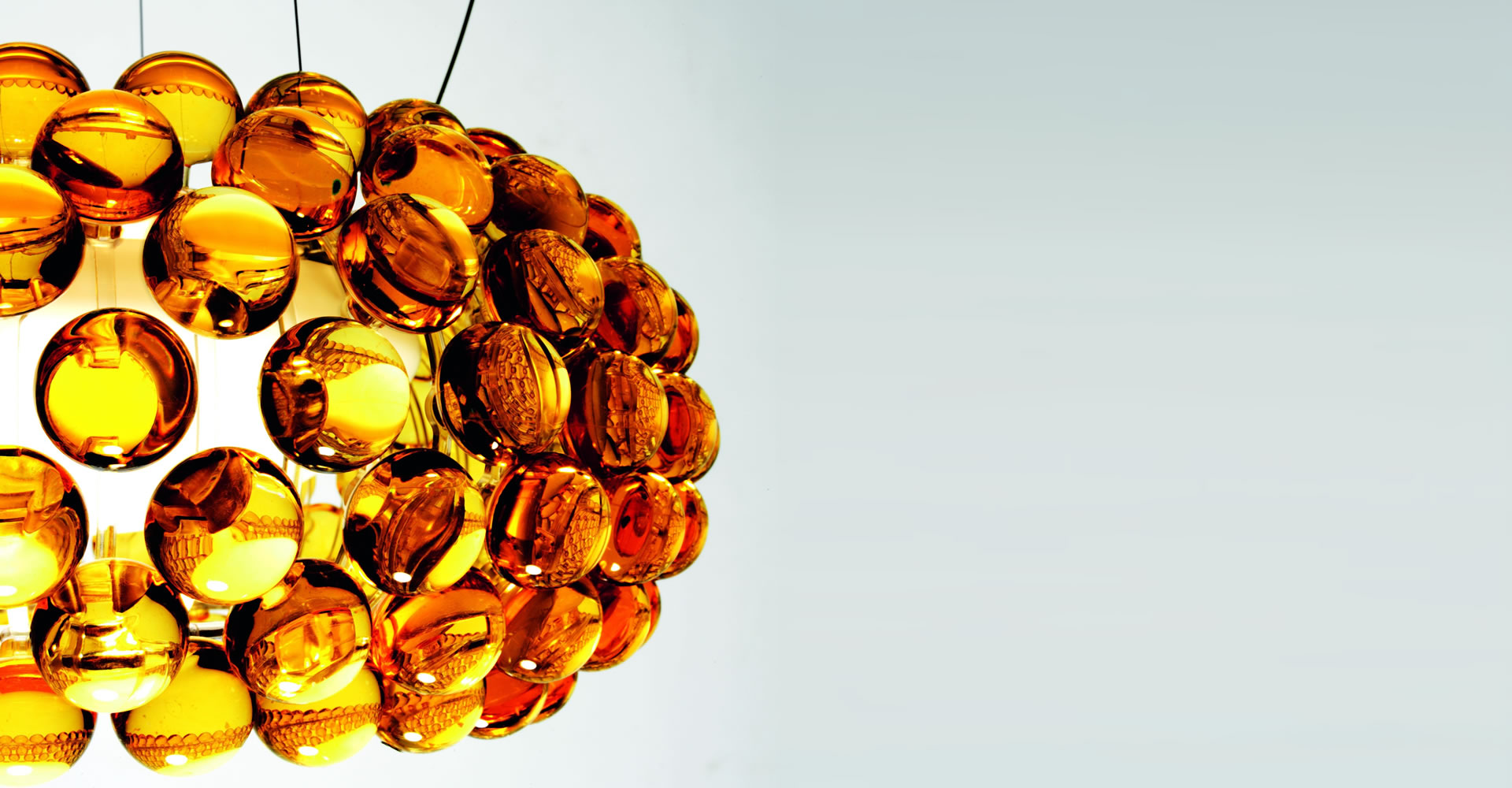 Caboche Foscarini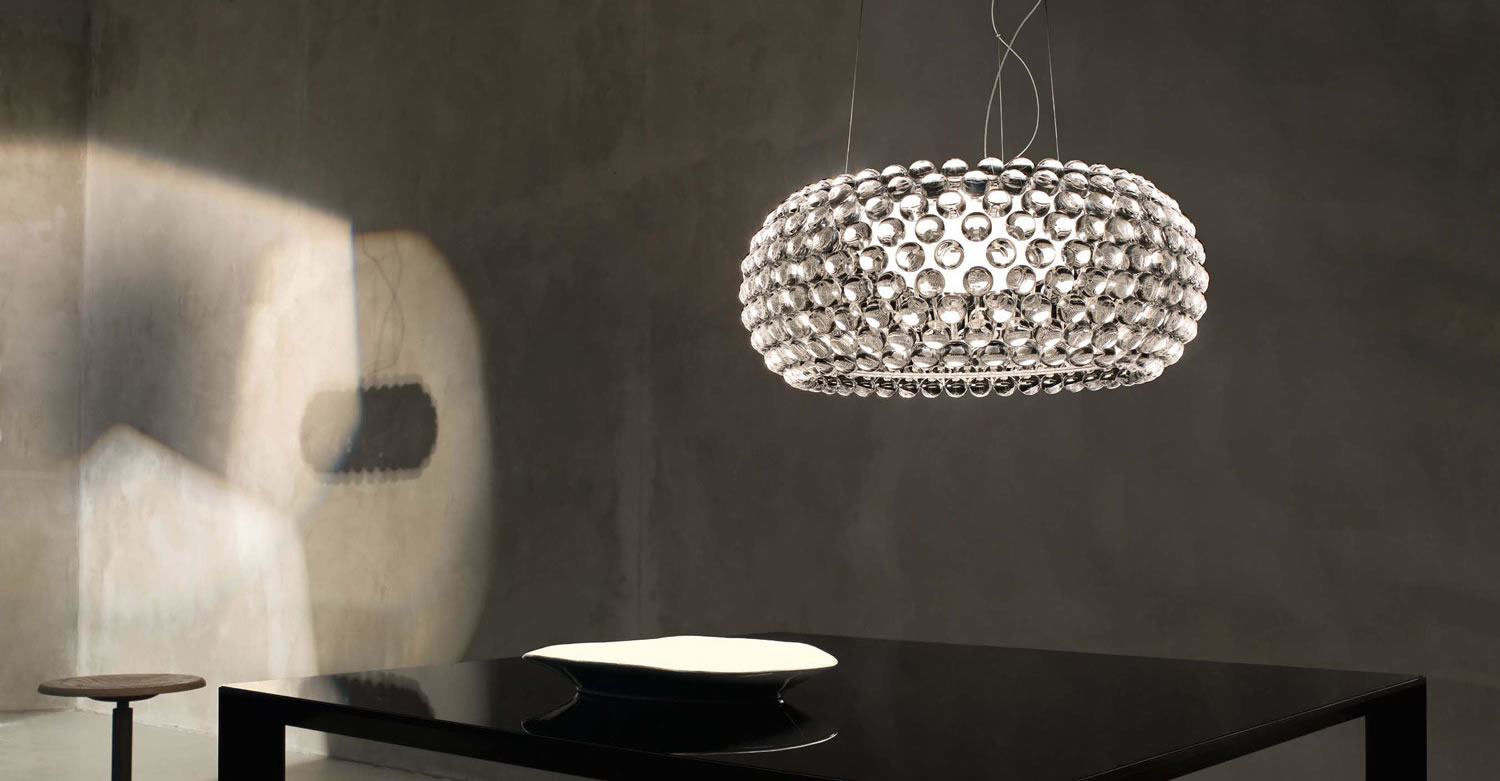 Caboche Foscarini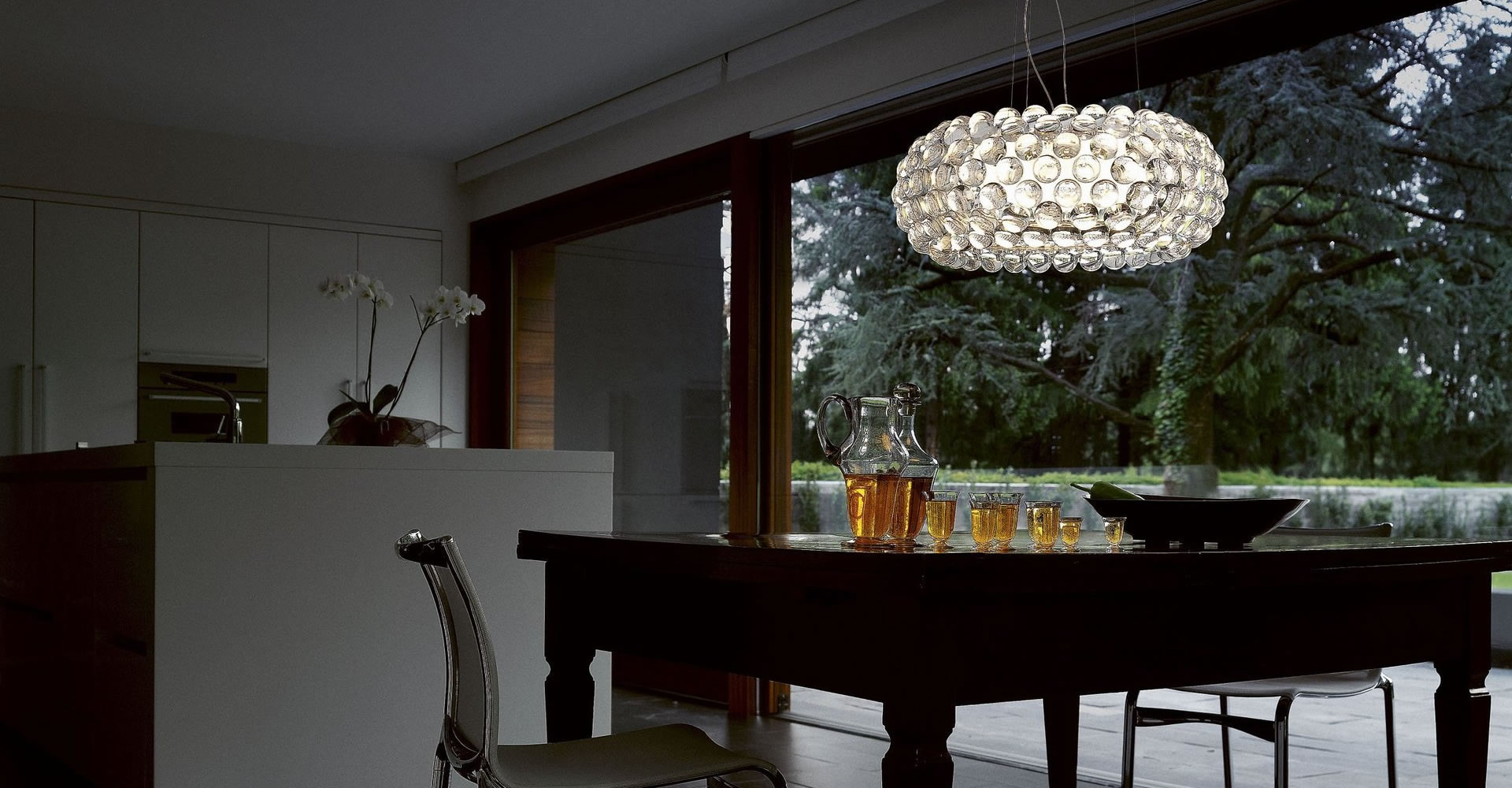 Caboche Foscarini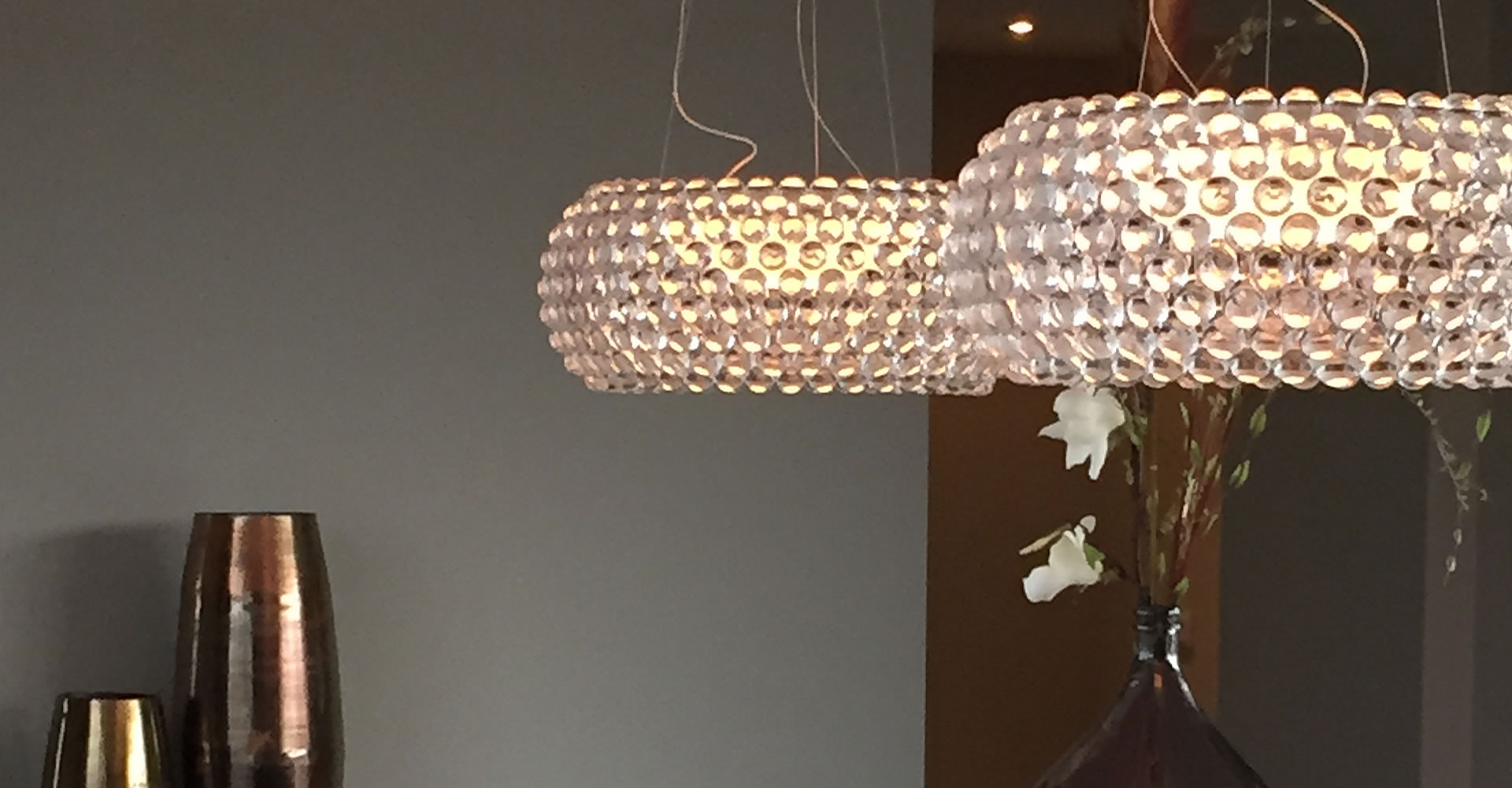 Caboche Foscarini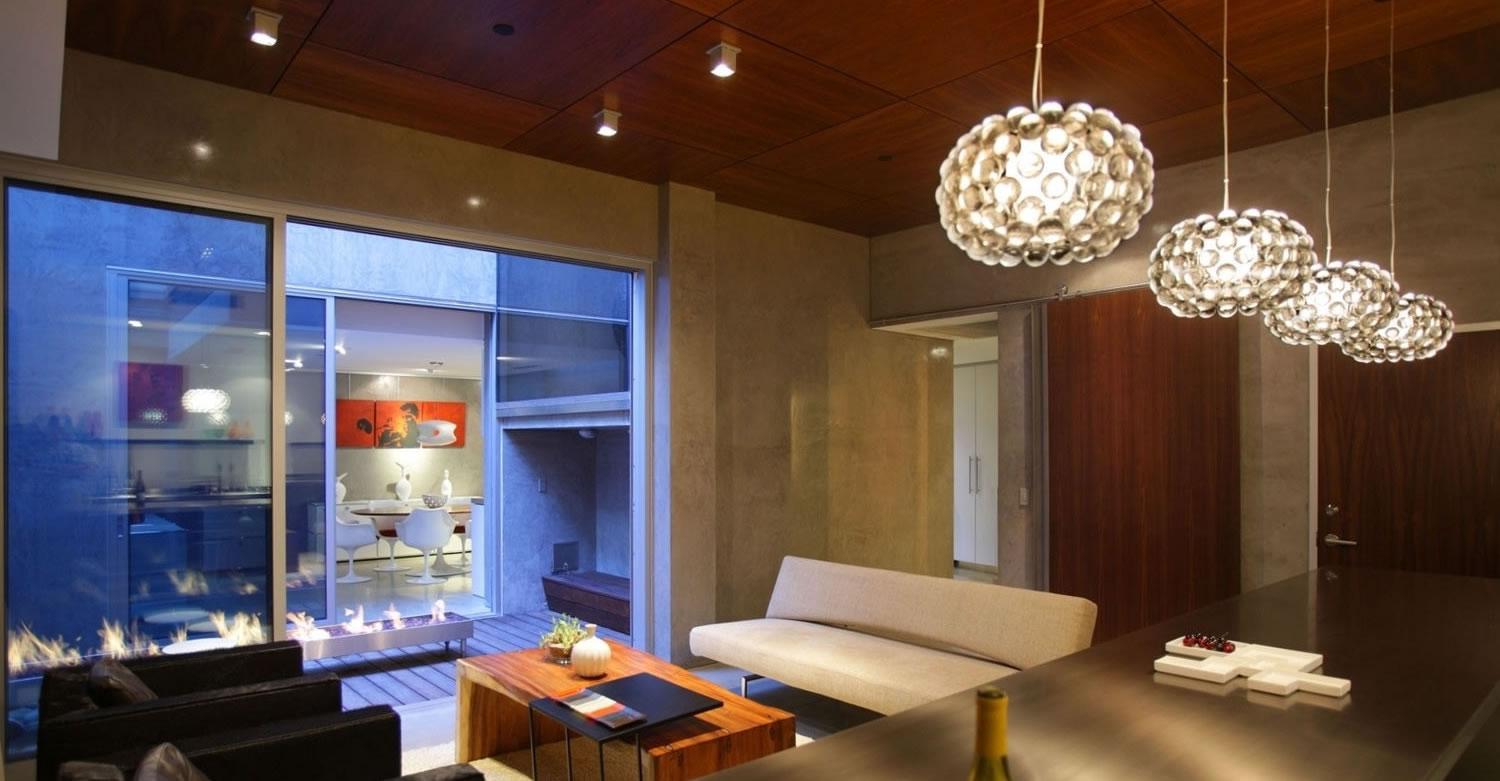 Caboche Foscarini
Designer Patricia Urquiola e Eliana Gerotto.
It is the contemporary version of glittering crystal chandeliers of Italian glass tradition. Interpreted with irony and elegance through a hanging lamp that puts together continues icon chandelier with that of the jewel. Amplifying the splendor through a sophisticated mosaic of refractions. The idea comes from a bracelet from a flea. A multitude of drops of plastic joined together by an elastic band which in the luminous version have become polymethylmethacrylate spheres 189 assembled in an annular form which incorporates the light source: a halogen lamp enclosed between two elements in white satin glass. The top screen guarantees maximum diffusion of light upwards, the lower one, of concave shape, fencing the flow directed downwards. The result is a masterpiece of design and elegance.
GEROSA DESIGN is a main reference of Foscarini on the national territory (Como, Milan, Varese, Lecco and Monza and Brianza…) and internationally in all
European Union, Switzerland, United States of America, Asia (Taiwan, Hong Kong, Singapore, Japan, China, Seoul South Korea)
, and not only… for the whole Foscarini collection.
For more information on Caboche Foscarini price or regarding the other Foscarini products click here below:
INFORMATION AND PRICE REQUEST FORM
Phone (+39) 031 480 476

Information:
info@gerosadesign.com