Saarinen Conference Knoll International
Gerosa Design - Store Knoll International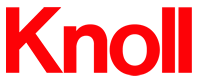 www.knoll-int.com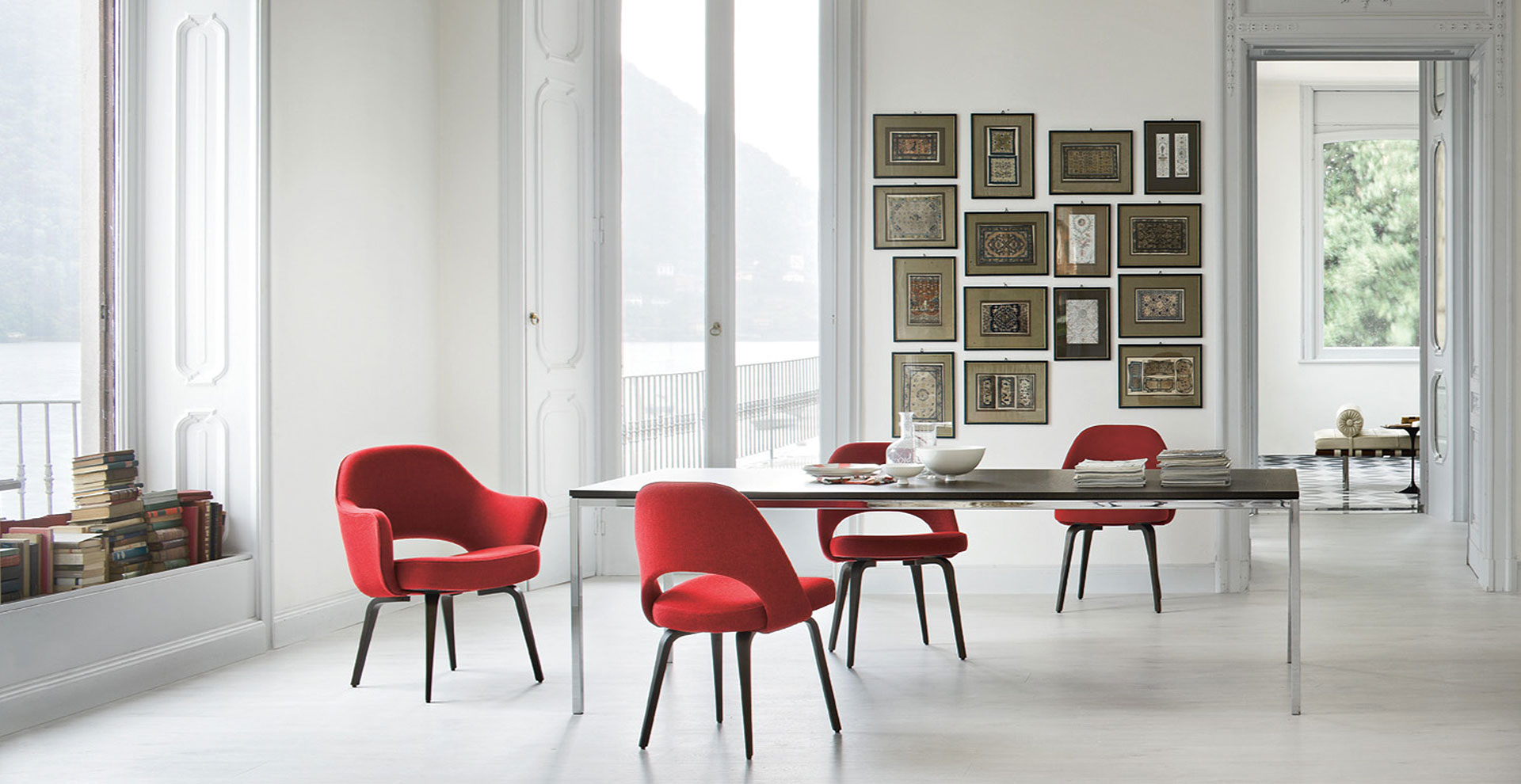 Saarinen Conference Knoll International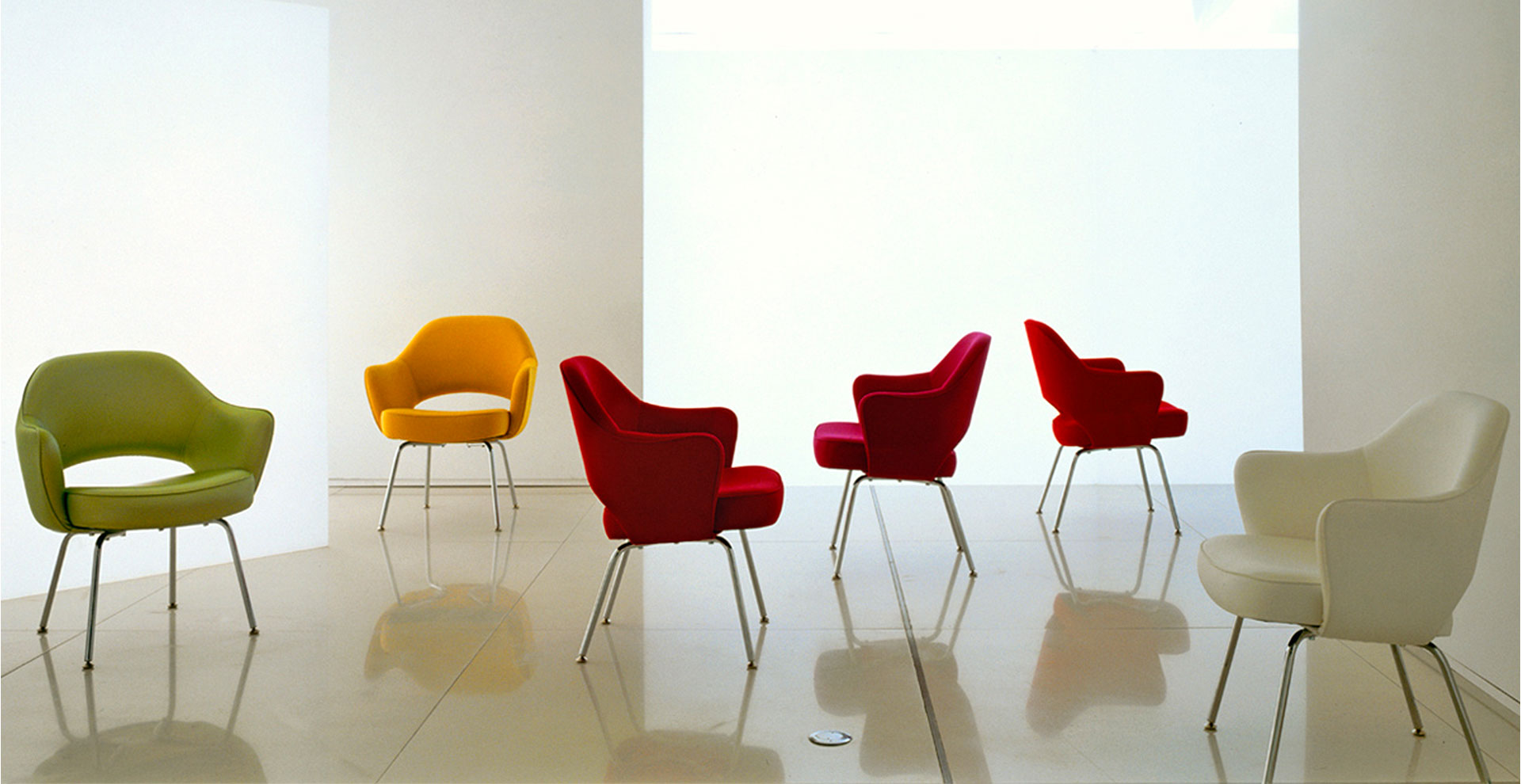 Saarinen Conference Knoll International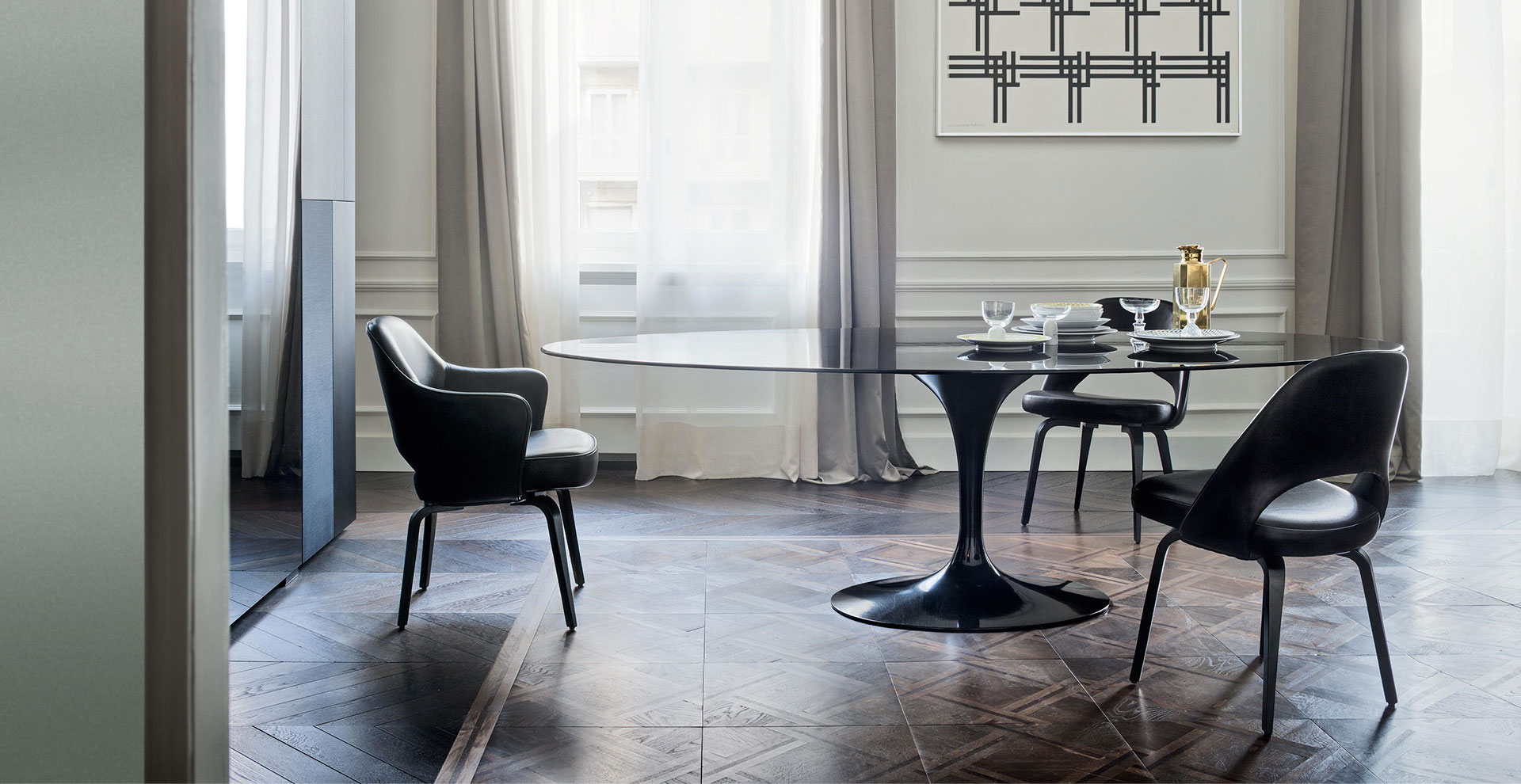 Saarinen Conference Knoll International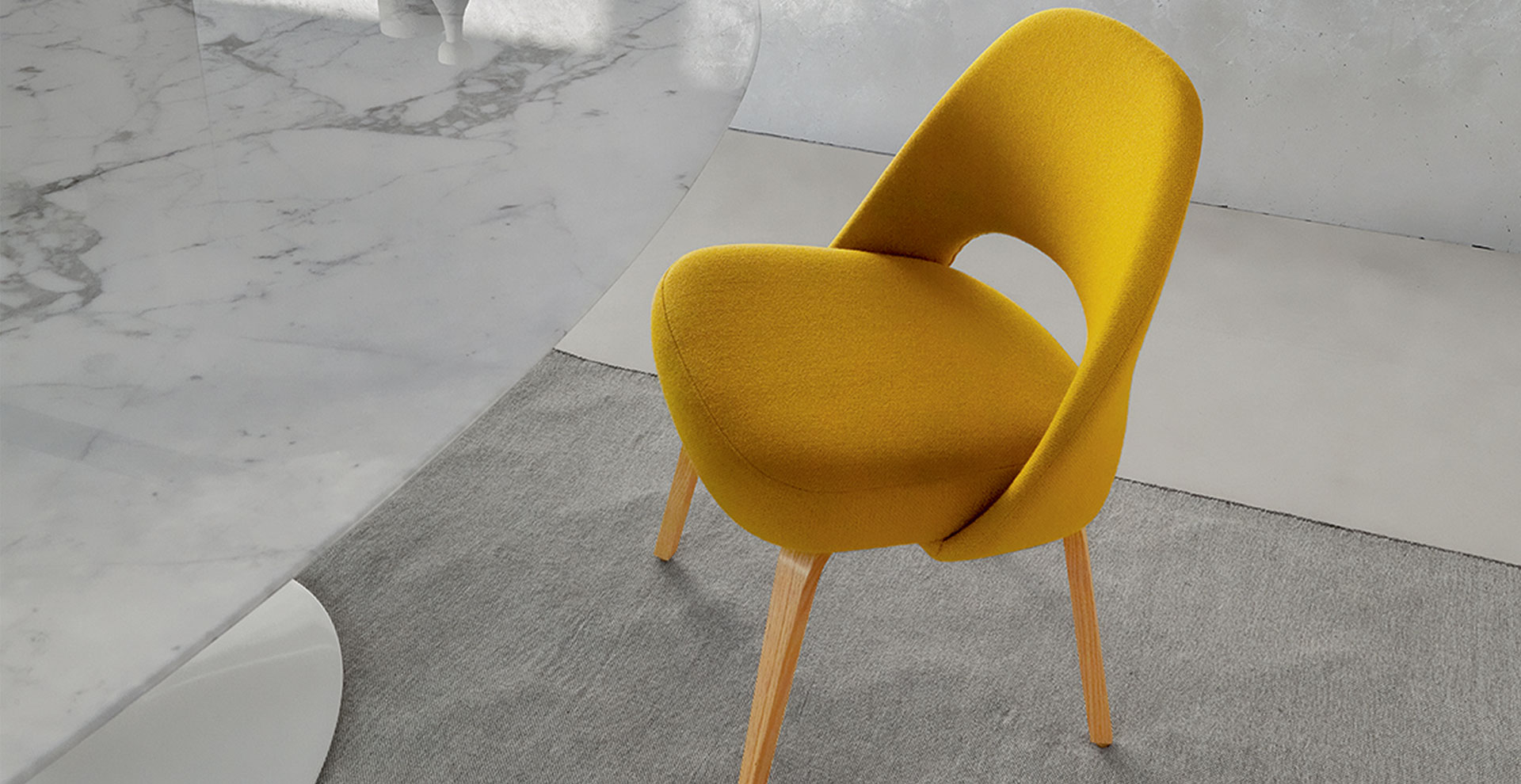 Saarinen Conference Knoll International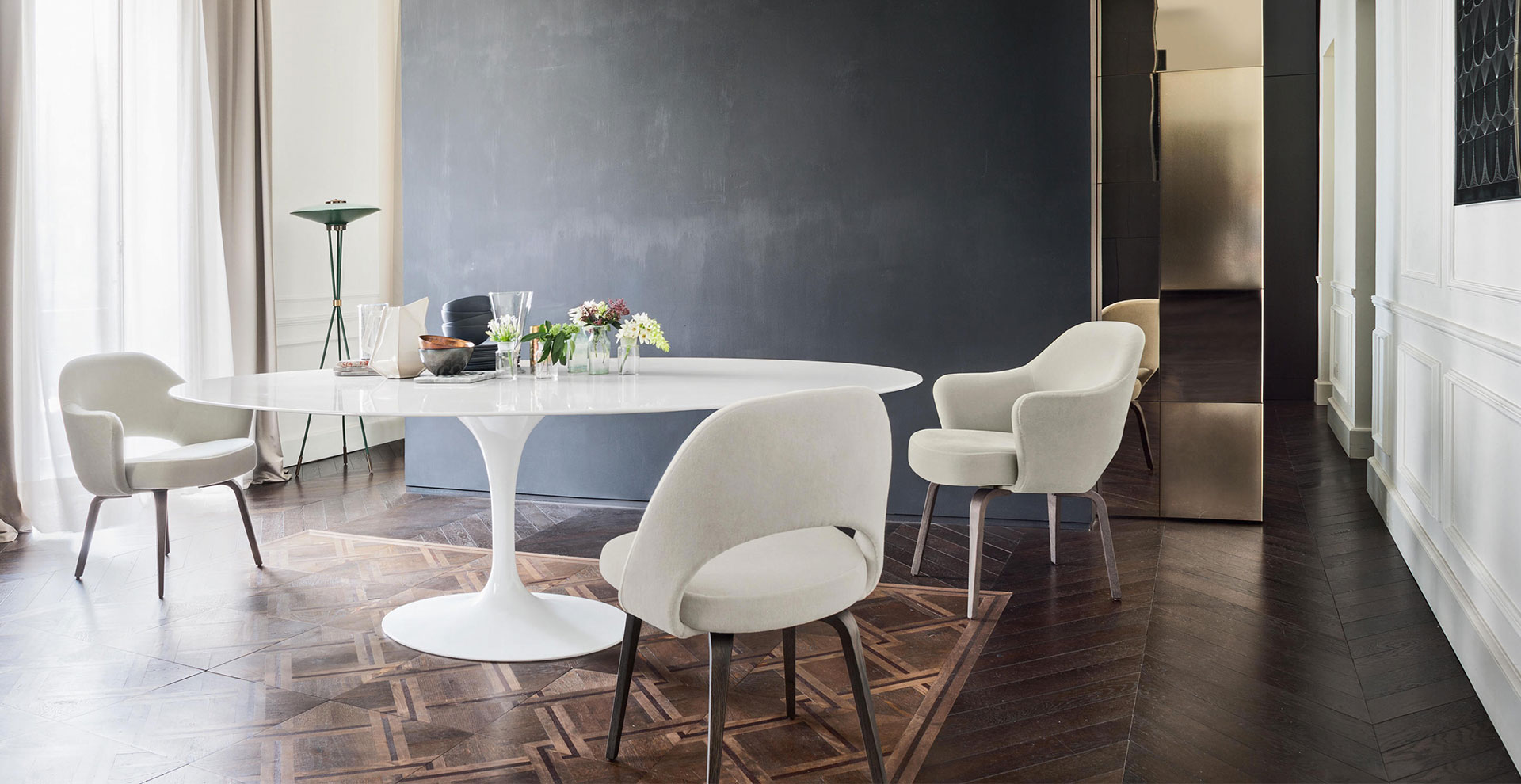 Saarinen Conference Knoll International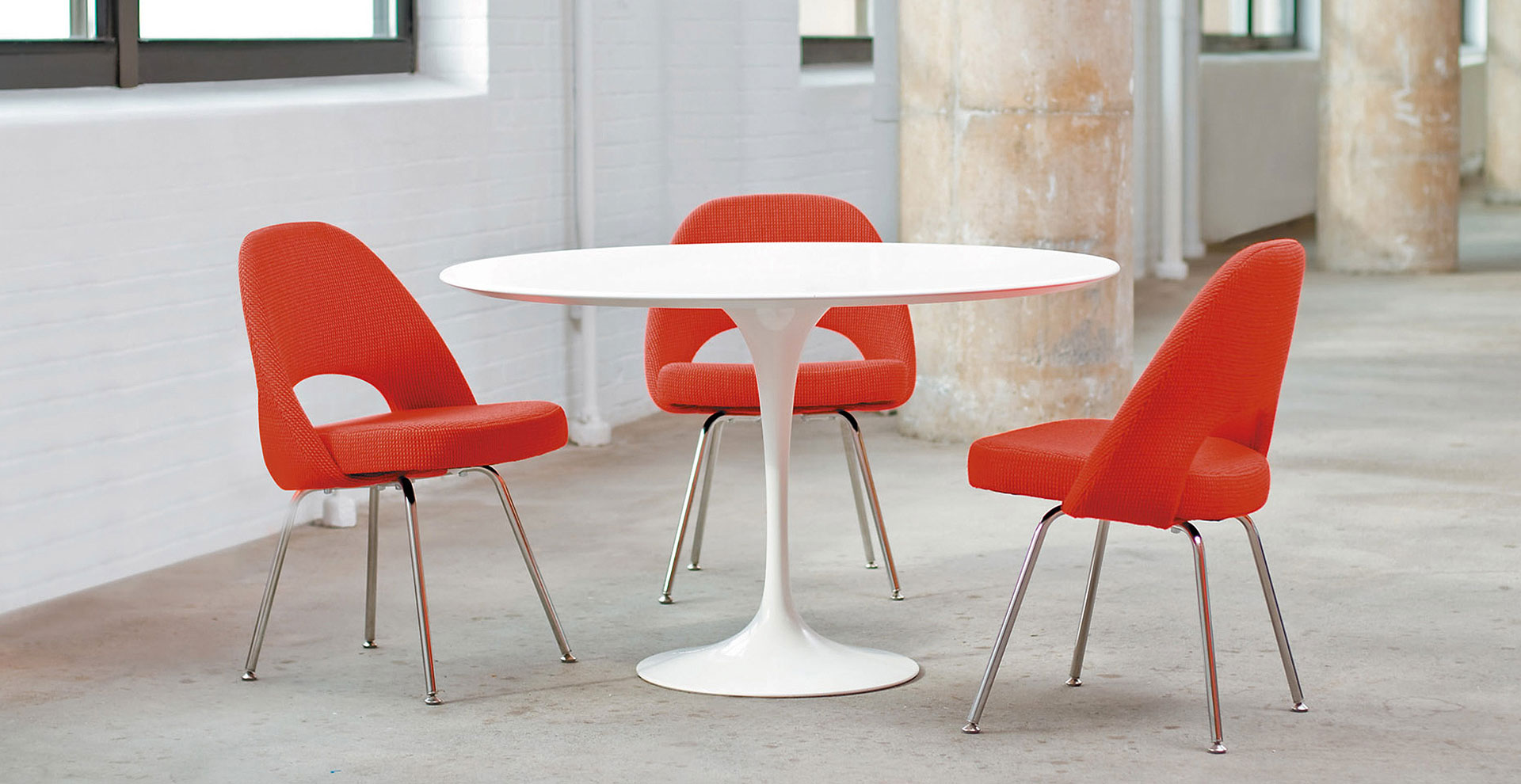 Saarinen Conference Knoll International
In his groundbreaking collection of 1957, Eero Saarinen transformed executive seating into a fluid, sculptural form.
Available with or without arms, with four legs or a multi-purpose swivel base and caster option.
Four-Leg Base: Steel rod, polished chrome finish or wood finish.
Five-Star Steel Base: in black protective epoxy finish. Stainless steel top cap.
Frame and Upholstery: Molded reinforced polyurethane shell.
Contoured plywood seat form. Upholstery with matching full surround welt details. Available in a wide range of fabrics and leathers.
Chrome or wooden structure. Fabric and leather upholstery.
GEROSA DESIGN is a main reference of Knoll International on the national territory (Como, Milan, Varese, Lecco and Monza and Brianza…) and internationally in all
European Union, Switzerland, United States of America, Asia (Taiwan, Hong Kong, Singapore, Japan, China, Seoul South Korea)
, and not only… for the whole Knoll International collection.
For more information on Saarinen Conference Knoll International price or regarding the other Knoll International products click here below:
INFORMATION AND PRICE REQUEST FORM
Phone (+39) 031 480 476

Information:
info@gerosadesign.com