Saarinen Outdoor Knoll
Tables and Small tables - Outdoor Knoll International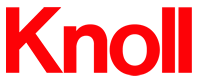 www.knoll-int.com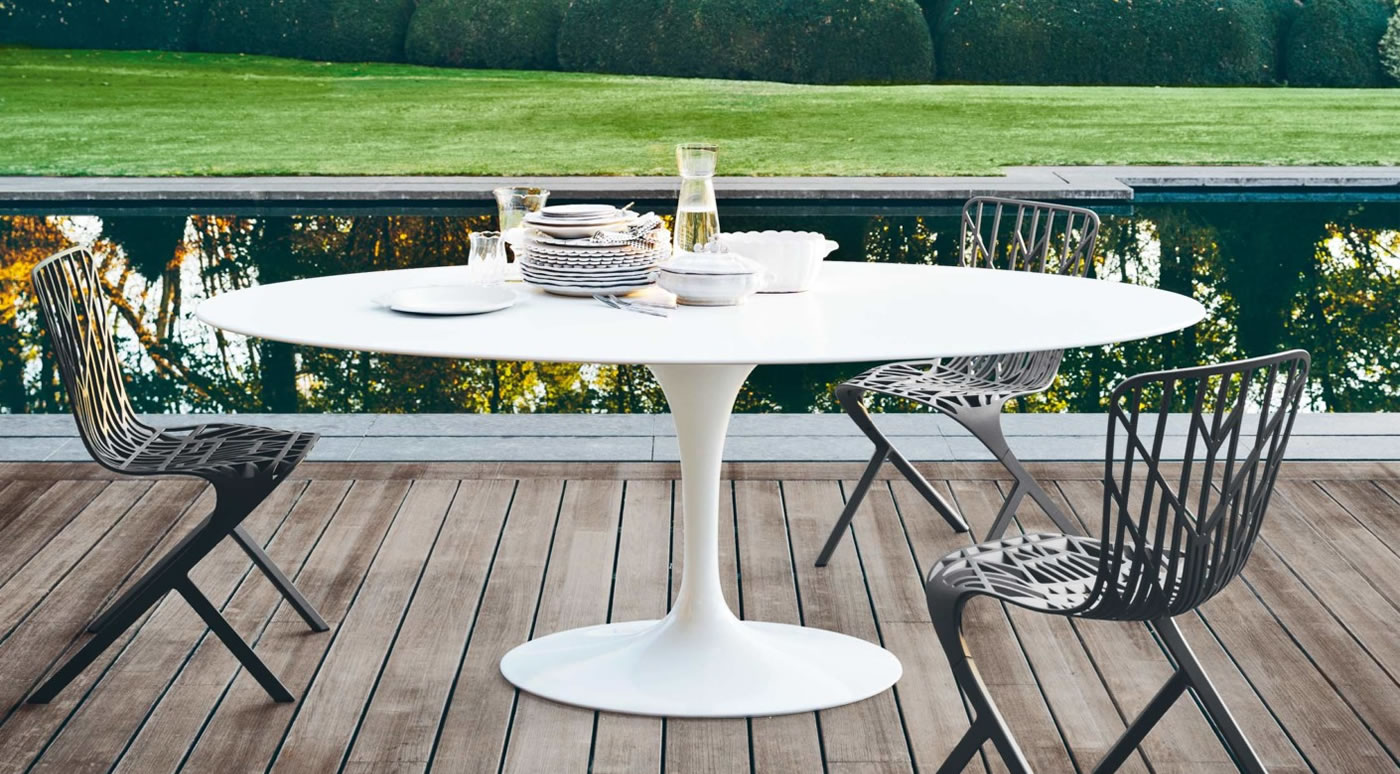 Saarinen Outdoor Knoll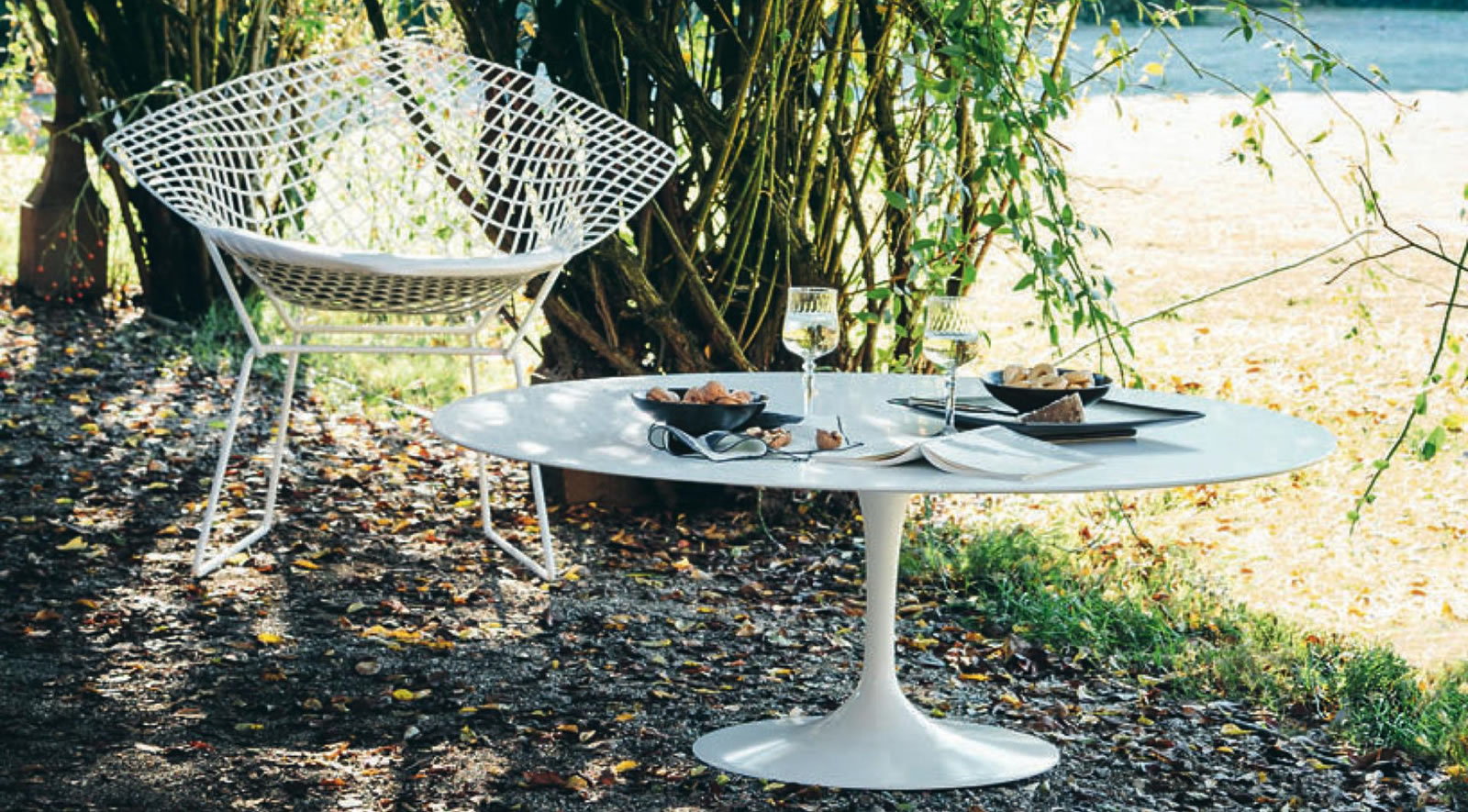 Saarinen Outdoor Knoll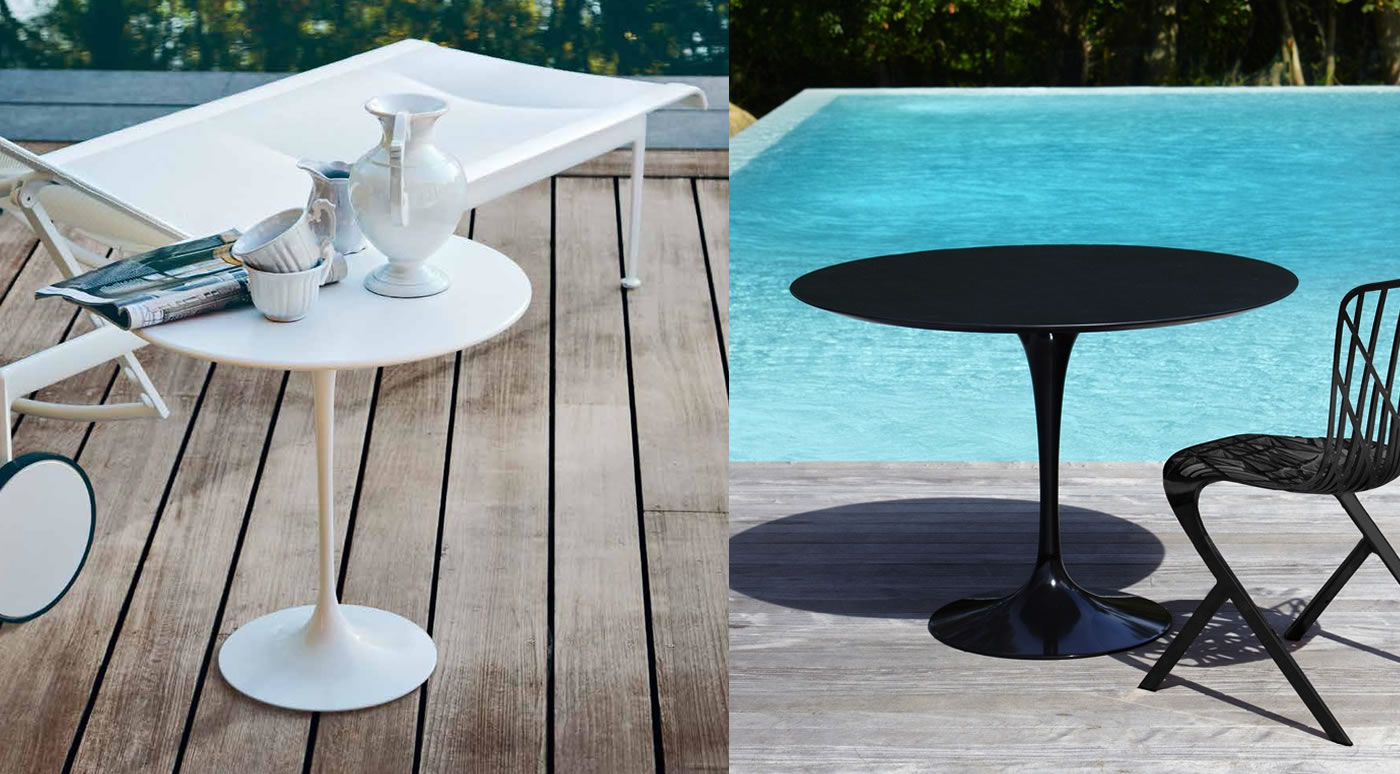 Saarinen Outdoor Knoll
Knoll produces the original design using the finest materials and the experience of Knoll craftsmen, conferring its authenticity on the product and value as a work of art. KnollStudio offers a comprehensive range of durable, modern and iconic outdoor furniture.
KnollStudio defines outdoor living with pieces that inspire and endure.

Saarinen's work for Knoll, which includes the revolutionary 1957 series of Tulip Chairs and Pedestal Tables, has resulted in designs that have become major icons of the post war era. In his purist approach to architecture and interior design, Eero Saarinen sought the essential idea and reduced it to the most effective structural solution within an overall unity of design. In his Pedestal Table Collection, which includes dining, coffee and side tables, Saarinen realised his ideal of formal unity.
GEROSA DESIGN is a main reference of Knoll International on the national territory (Como, Milan, Varese, Lecco and Monza and Brianza…) and internationally in all
European Union, Switzerland, United States of America, Asia (Taiwan, Hong Kong, Singapore, Japan, China, Seoul South Korea)
, and not only… for the whole Knoll International collection.
For more information on Saarinen Outdoor Knoll price or regarding the other Knoll International products click here below:
INFORMATION AND PRICE REQUEST FORM
Phone (+39) 031 480 476

Information:
info@gerosadesign.com