Bolero Limited Edition Poltrona Frau
Gerosa Design - Store Poltrona Frau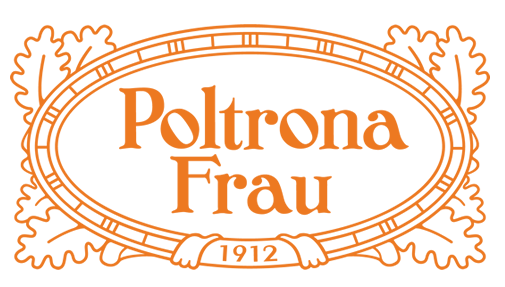 www.poltronafrau.it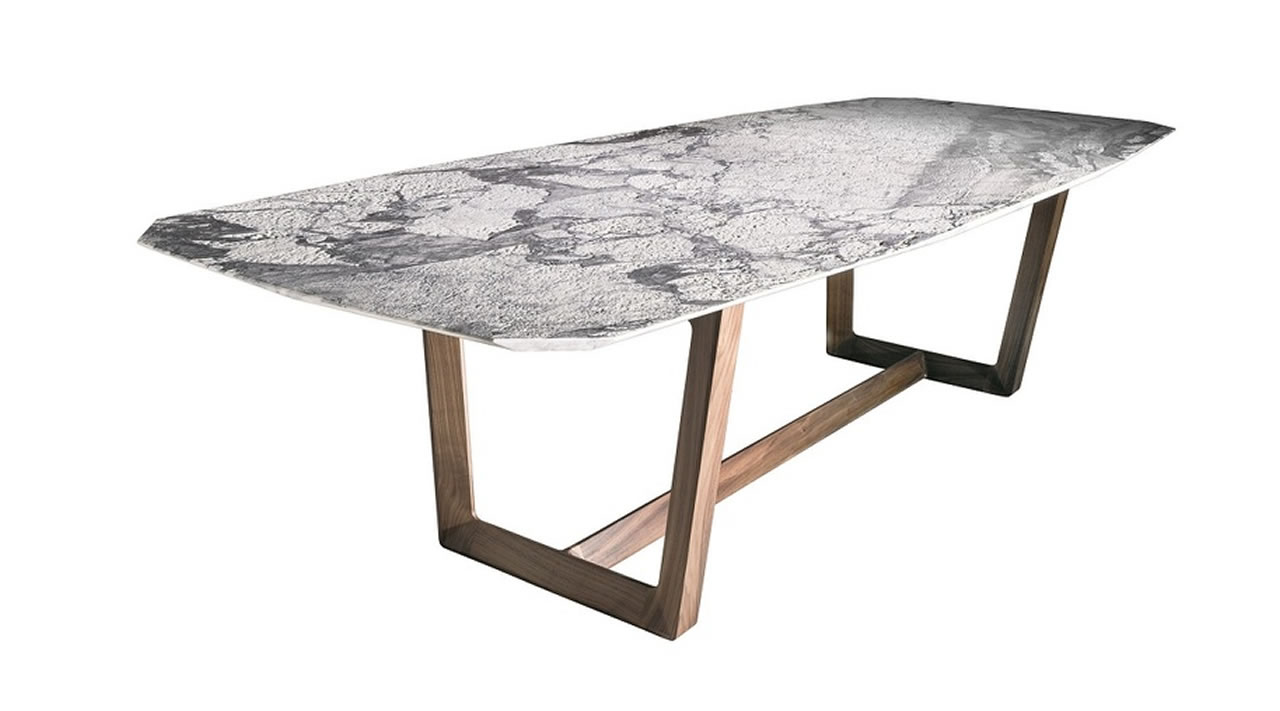 Bolero Limited Edition Poltrona Frau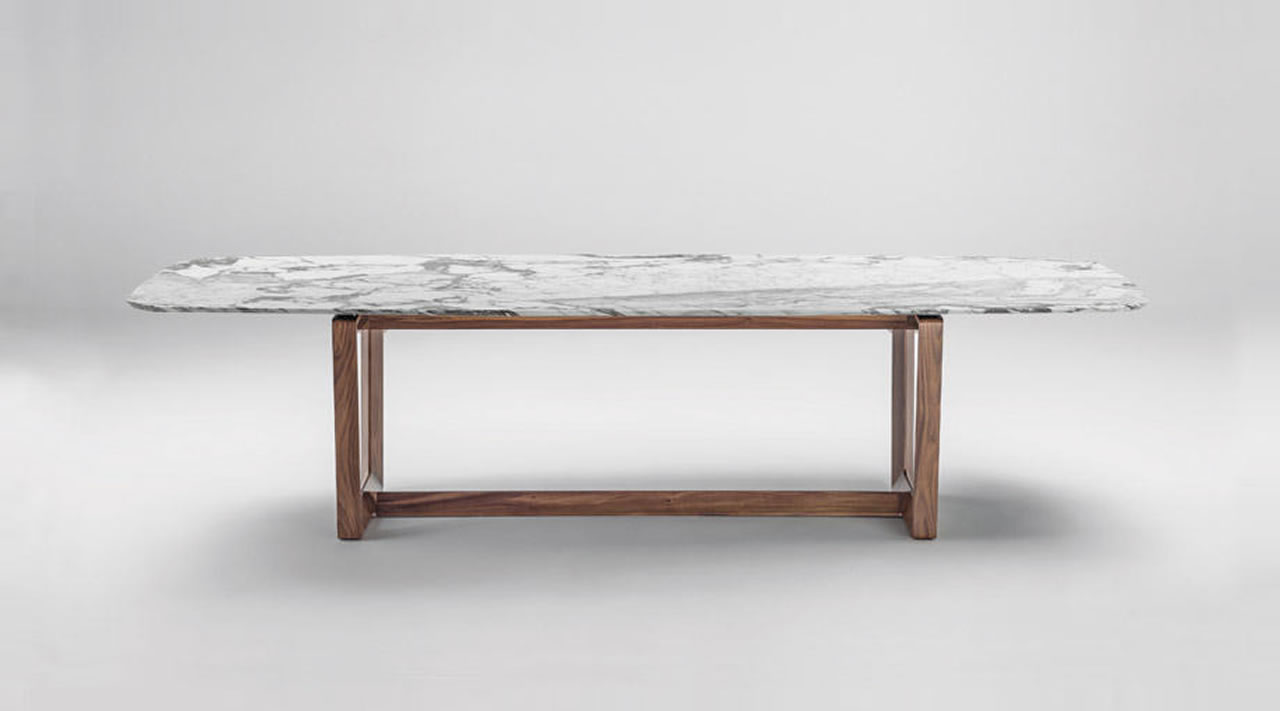 Bolero Limited Edition Poltrona Frau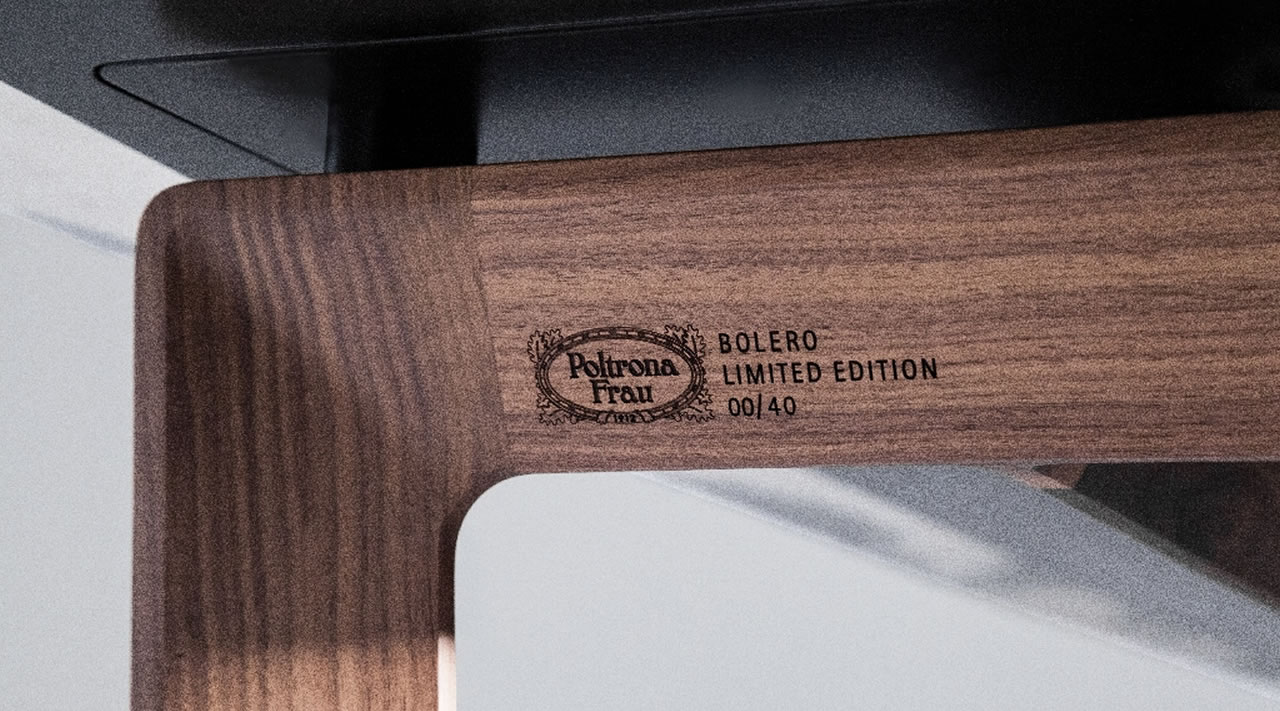 Bolero Limited Edition Poltrona Frau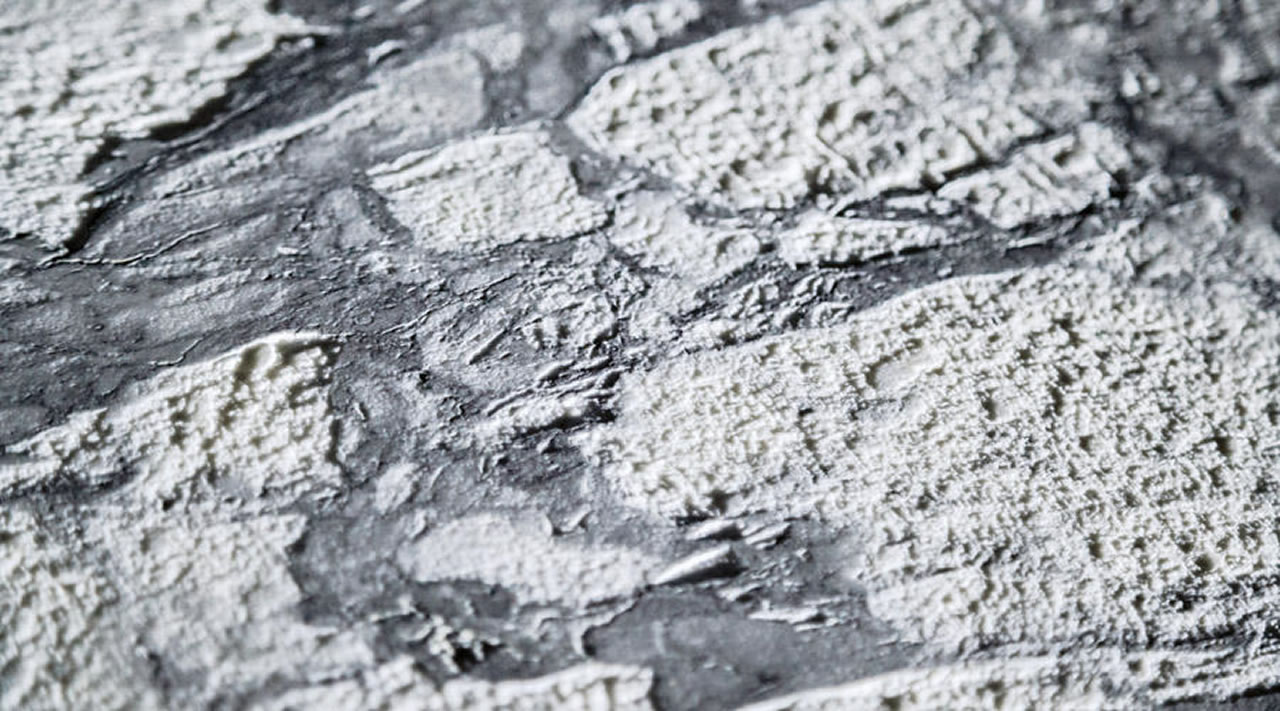 Bolero Limited Edition Poltrona Frau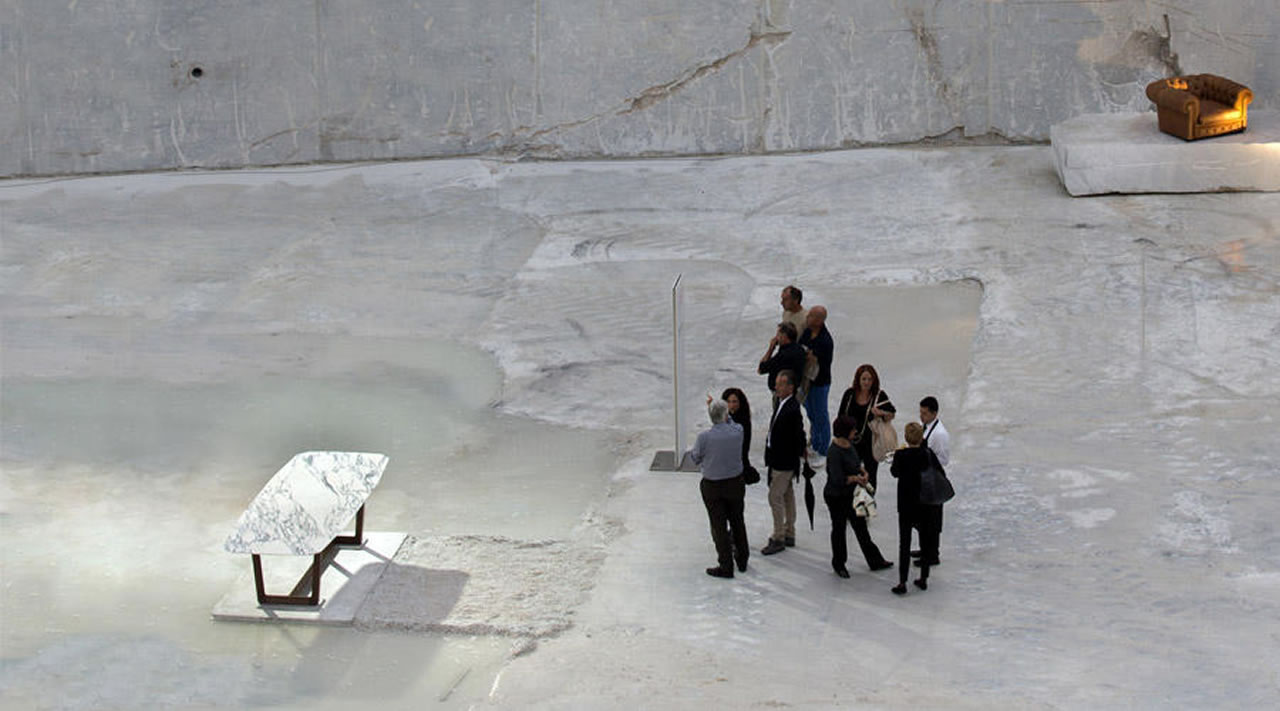 Bolero Limited Edition Poltrona Frau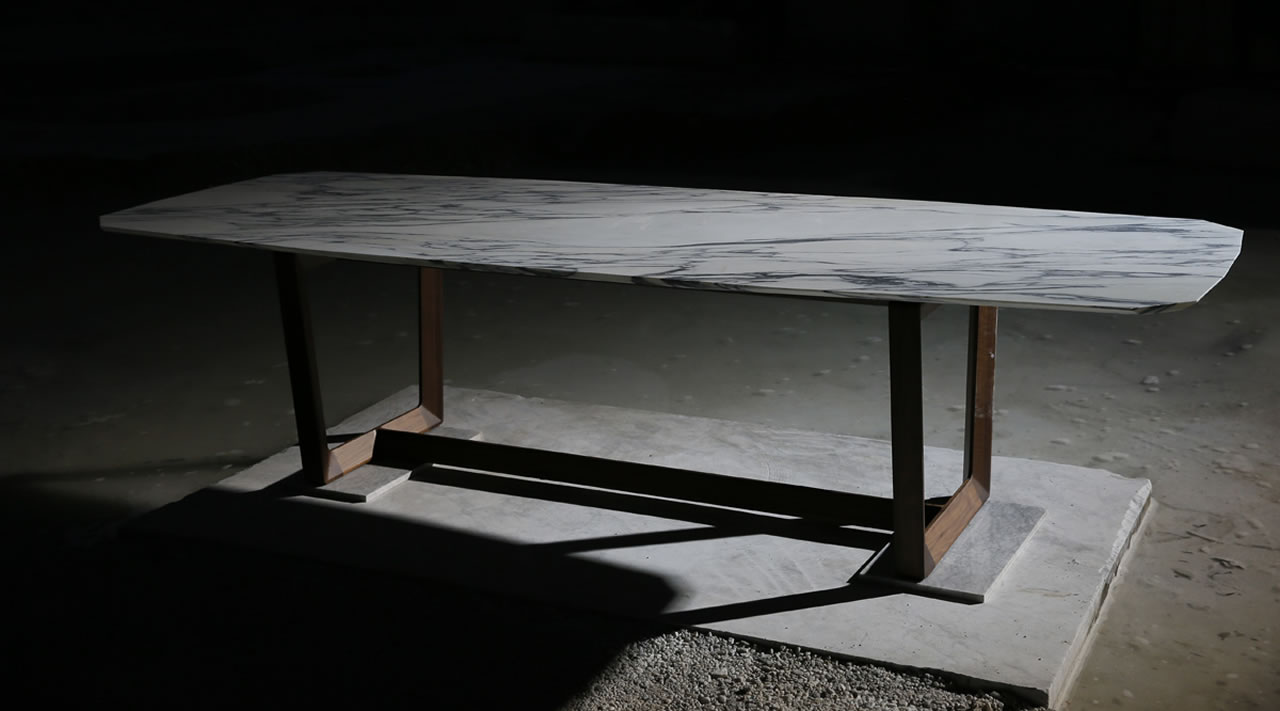 Bolero Limited Edition Poltrona Frau
Poltrona Frau presented the new Bolero Limited Edition, an elegant table designed by Roberto Lazzeroni, now available also in a numbered limited edition of 41 pieces. Launched during a celebration dinner organised in a lovely venue, the exclusive ancient Roman marble quarry Piastrone - Bacino di Gioia - in the province of Carrara, Bolero Limited Edition was presented to the public in a unique, almost surreal setting. The 41 models, numbered and marked from 00/40, were dots on a splendid white marble landscape. Visitors enjoyed a fantastic, and completely different view of the furnishings. Each one is made with a different marble top, thanks to a special process using abrasive brushes to make random markings in the surface. The tables on display all have singular textures that change depending on the hardness of the marble used. The marble used for the tops is of the "Arabesque" type, a quality of white Carrara marble with grey veins called "arabesques". The tables are large - three meters by one - and shaped like elongated irregular 12-sided polygons, sort of a oval with many facets. The table base, however, is American walnut with a semi-gloss oiled finish applied by hand, and the surface has a special finish called "moonface". This type of finish gives the marble a rugged three-dimensional look that mimics the appearance of an unfinished natural stone. The edge is also unique, different on each side of the table according to a specific symmetrical scheme.
GEROSA DESIGN is a main reference of Poltrona Frau on the national territory (Como, Milan, Varese, Lecco and Monza and Brianza…) and internationally in all
European Union, Switzerland, United States of America, Asia (Taiwan, Hong Kong, Singapore, Japan, China, Seoul South Korea)
, and not only… for the whole Poltrona Frau collection.
For more information on Bolero Limited Edition Poltrona Frau price or regarding the other Poltrona Frau products click here below:
INFORMATION AND PRICE REQUEST FORM
Phone (+39) 031 480 476

Information:
info@gerosadesign.com