Mamy Blue Bed Poltrona Frau
Gerosa Design - Store Poltrona Frau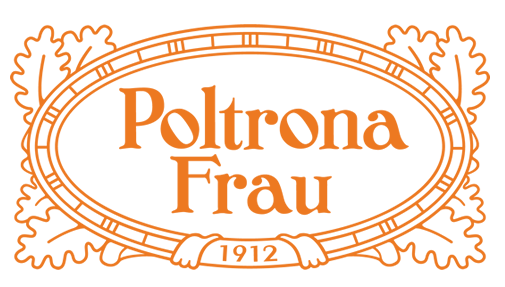 www.poltronafrau.it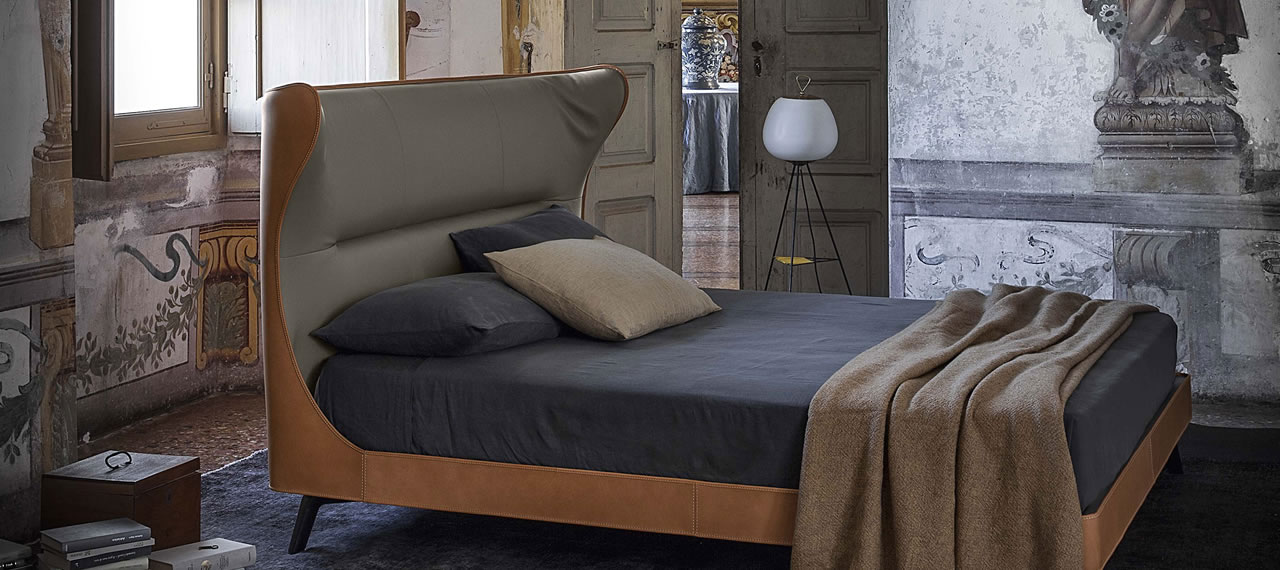 Mamy Blue Bed Poltrona Frau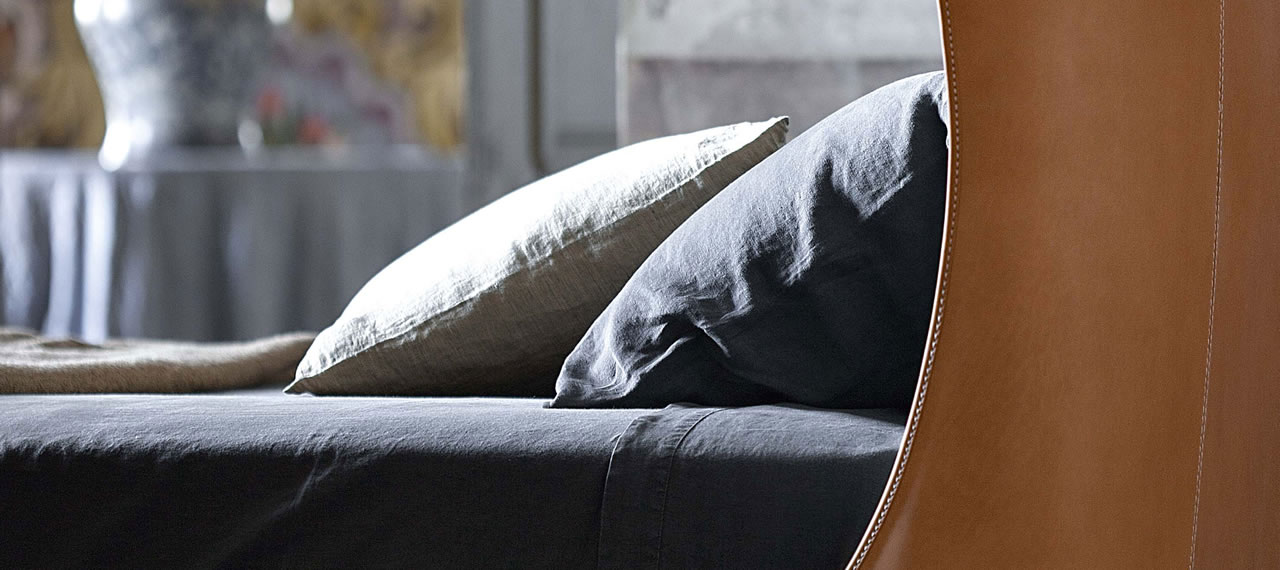 Mamy Blue Bed Poltrona Frau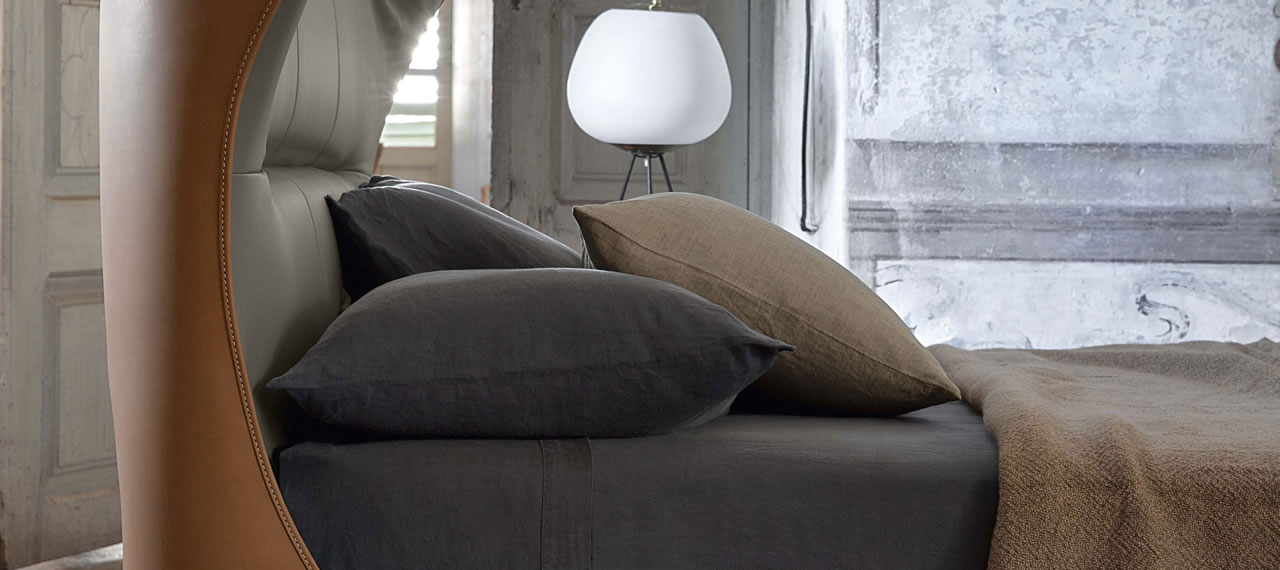 Mamy Blue Bed Poltrona Frau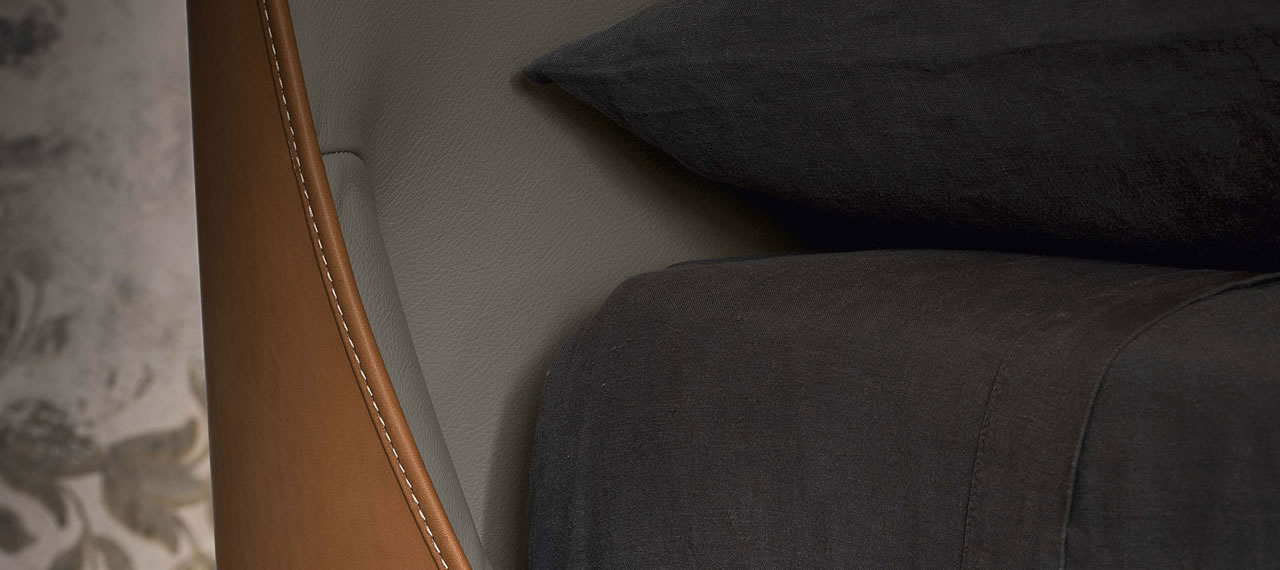 Mamy Blue Bed Poltrona Frau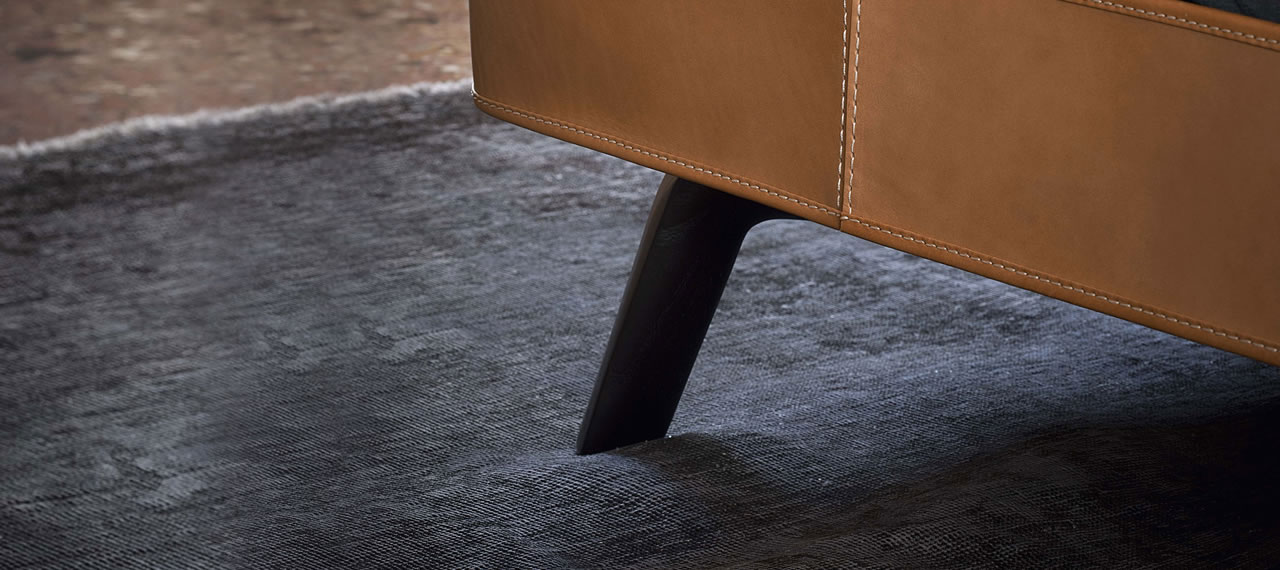 Mamy Blue Bed Poltrona Frau
Designed by Roberto Lazzeroni, who reconciles its large forms with a soft and rounded design, Mamy Blue is half-bed, half-sculpture, expertly shaped and processed by the Poltrona Frau craftsmen. A bed designed to take centre stage in the room where its headboard stands out, inspired, in terms of the curved lines that envelop the sleeping surface, by the Lazzeroni armchair from which it takes its name.
The wenge-stained ash feet are balanced against the bulkiness of the bed, lifting it from the floor and softening its visual impact. The centre headboard is made from solid beechwood and poplar and birch plywood.
The sides are in moulded polyurethane foam. The structure combines the fir blockboard and MDF bed frame boards with a poplar plywood footboard. The upholstery is in Cuoio Saddle Extra leather combined with the Pelle Frau® leather for the headboard internal part. The combination of diff erent materials is exalted by the impeccable visible contrast stitching.
GEROSA DESIGN is a main reference of Poltrona Frau on the national territory (Como, Milan, Varese, Lecco and Monza and Brianza…) and internationally in all
European Union, Switzerland, United States of America, Asia (Taiwan, Hong Kong, Singapore, Japan, China, Seoul South Korea)
, and not only… for the whole Poltrona Frau collection.
For more information on Mamy Blue Bed Poltrona Frau price or regarding the other Poltrona Frau products click here below:
INFORMATION AND PRICE REQUEST FORM
Phone (+39) 031 480 476

Information:
info@gerosadesign.com