Metallico Porro
Gerosa Design - Produkte Porro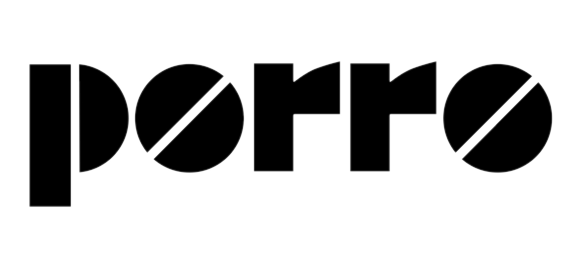 www.porro.com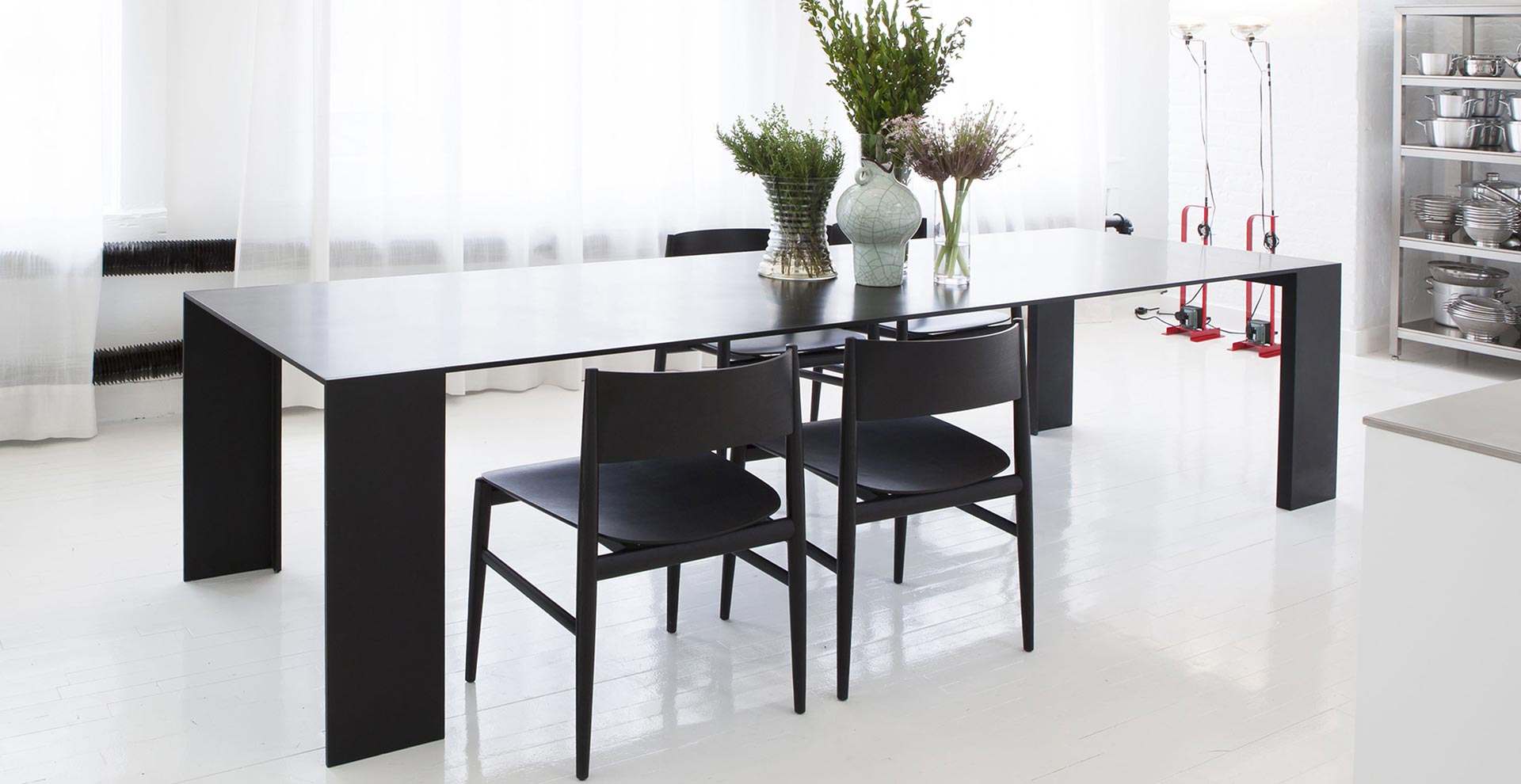 Metallico Porro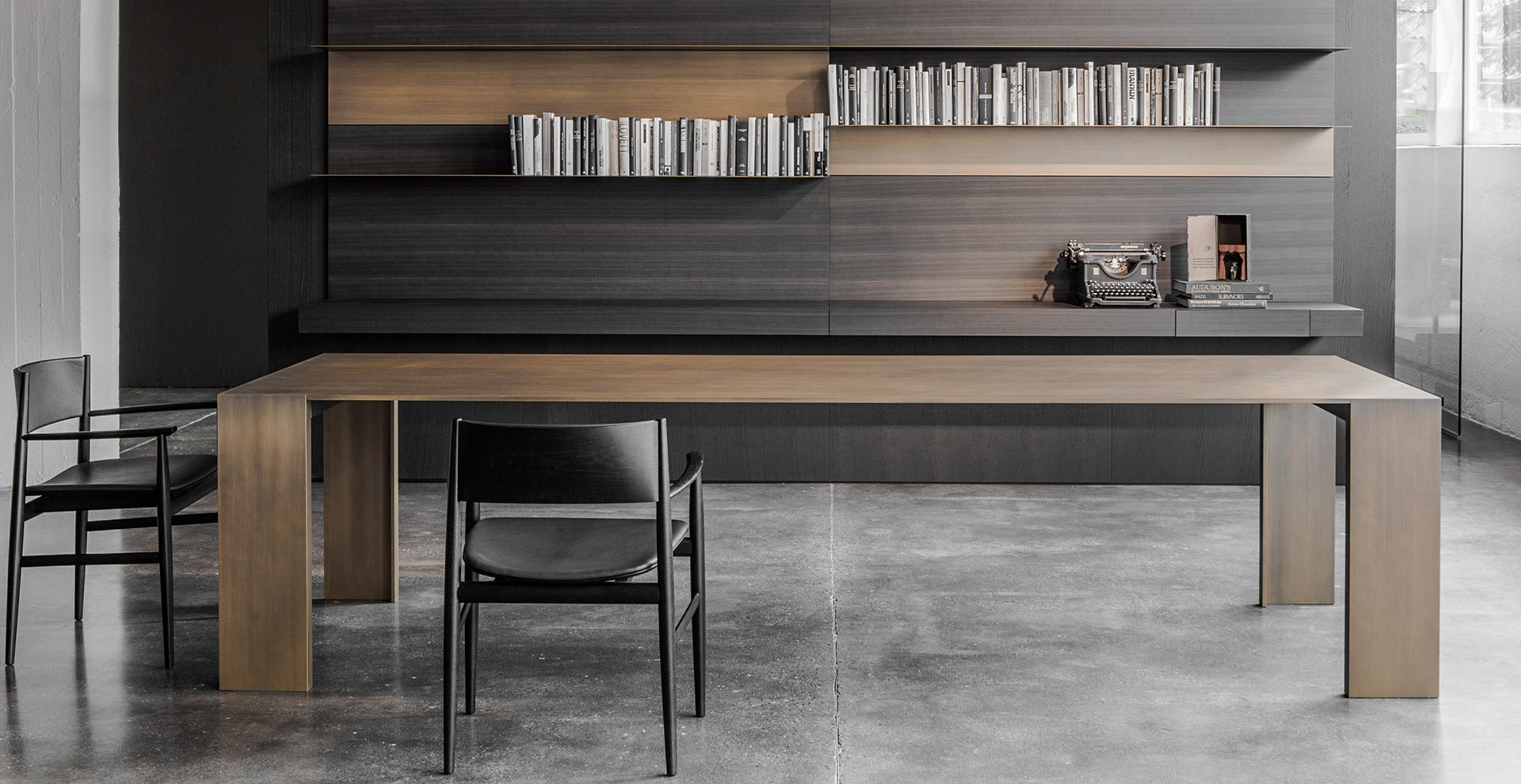 Metallico Porro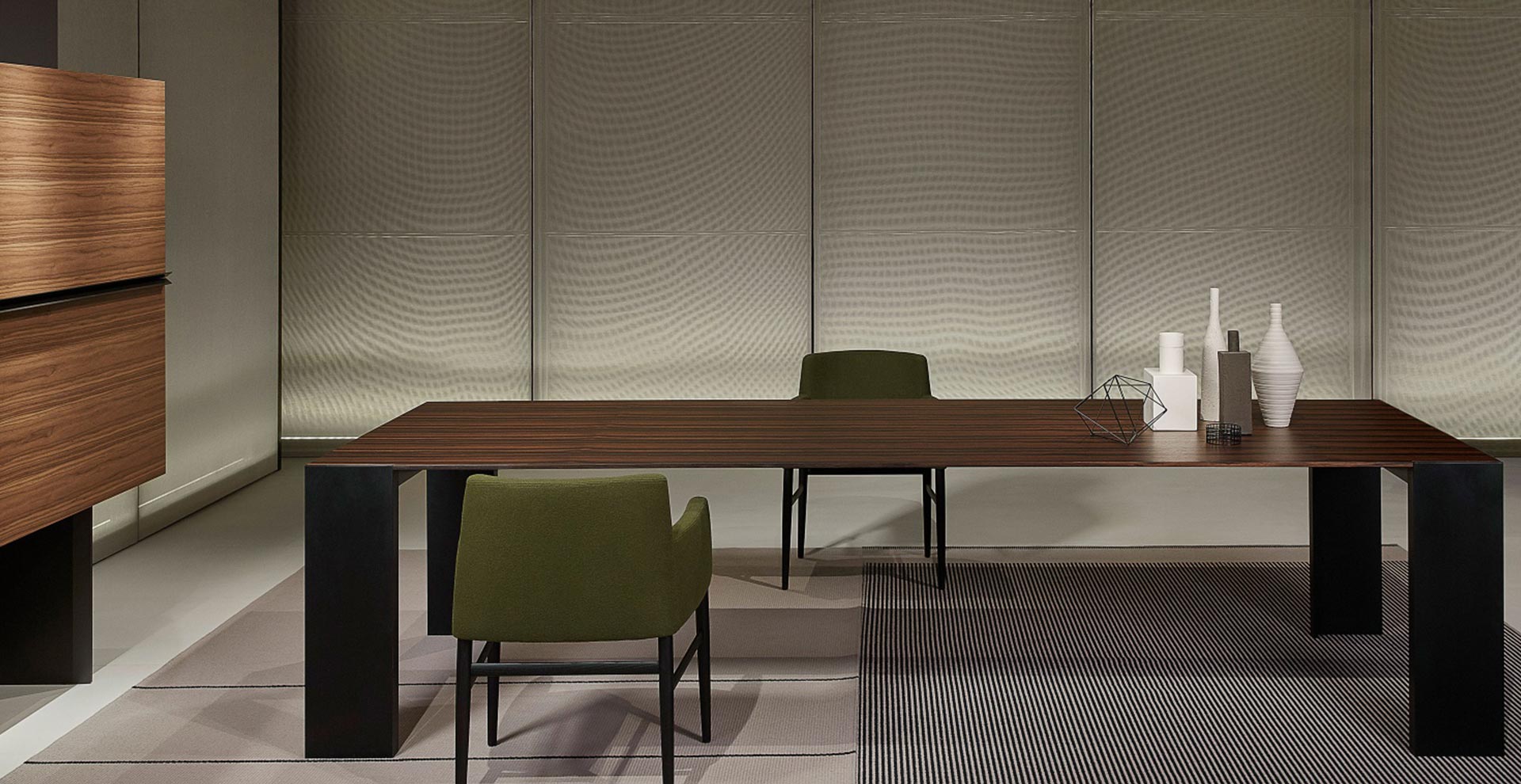 Metallico Porro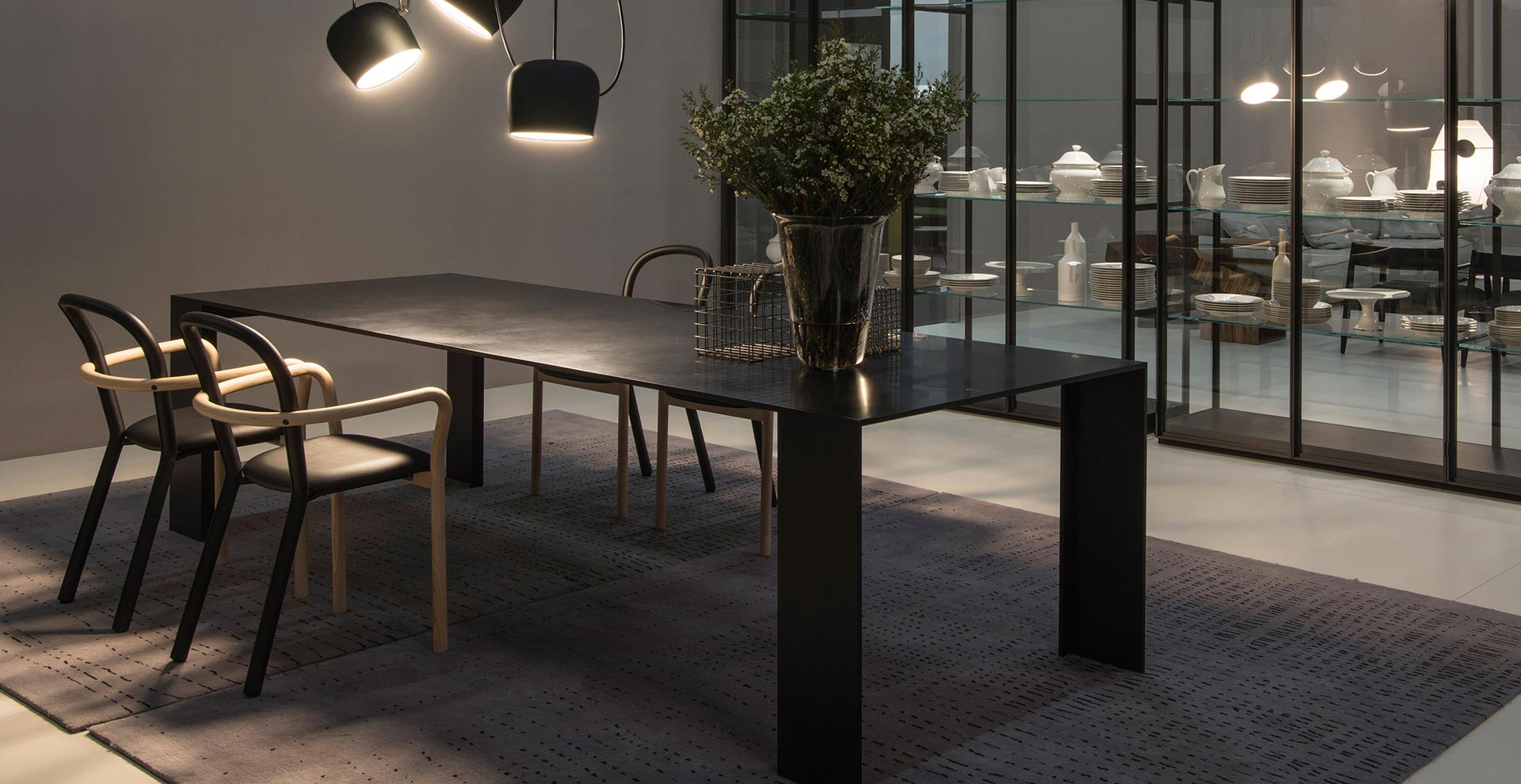 Metallico Porro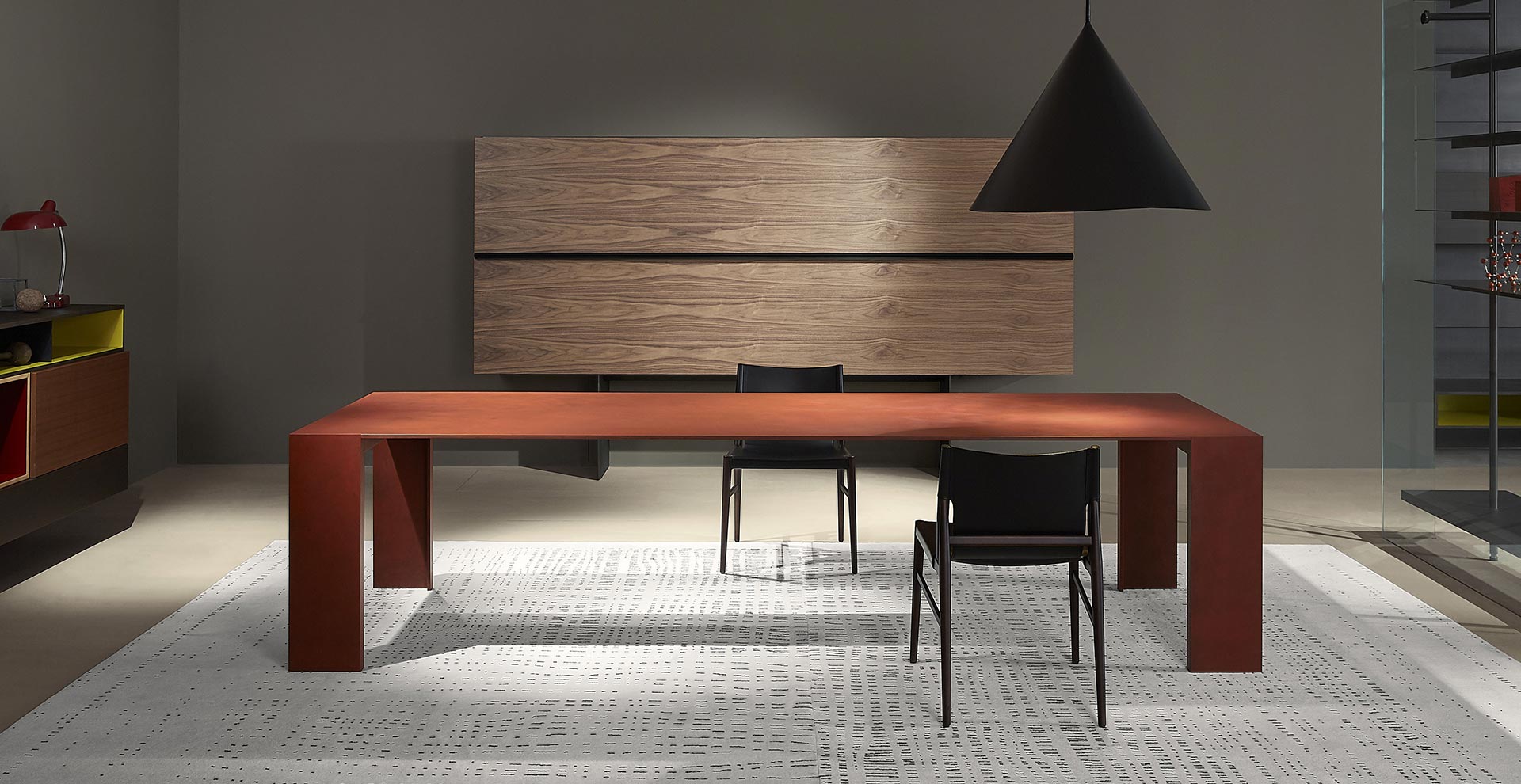 Metallico Porro
The Metallico table is characterized by the lightness of top and legs, made of aluminium sheet, 12 mm thick. Available in rectangular and square versions, it can also be customized.
Suitable for living and meeting rooms as well, it is available in black, white, "antico" red, "bruciato" brown, "porfido" grey and burnished brass finishings. The particular finishing, velvet like at the touch and aestetically precious is obtained by a catalysed painting, high thickness and by following stages of polishing and waxing by hand, giving its extraordinary material effect.
It is available also in white or black finishing for outdoors.
The new proposal on Metallico table is the wooden finish of the top combined with black lacquered legs; the top of the table can be chosen in the 18 wood of the Porro collection.
Bei den Geschäfte GEROSA DESIGN finden Sie die meiste Produkte von Porro Katalog ausgestellt, da Gerosa Design der zentral Referenz Punkt in Gebiet Nord Italien ist (Como, Milano, Varese, Lecco und Monza und Brianza… ) und als International Referenz Punkt auch in allen
europäischen Union, Schweiz, Asia (Taiwan, Hong Kong, Singapore, Japan, China, Seoul South Korea)…
Für mehrere Informationen, Detail und preise über Metallico Porro oder andere Porro Produkte, bitte unten klicken:
INFORMATIONEN UND PREIS
Ph (+39) 031 480 476

Informationen:
info@gerosadesign.com