Eames Lounge Chair Vitra
Gerosa Design - Store Vitra

www.vitra.com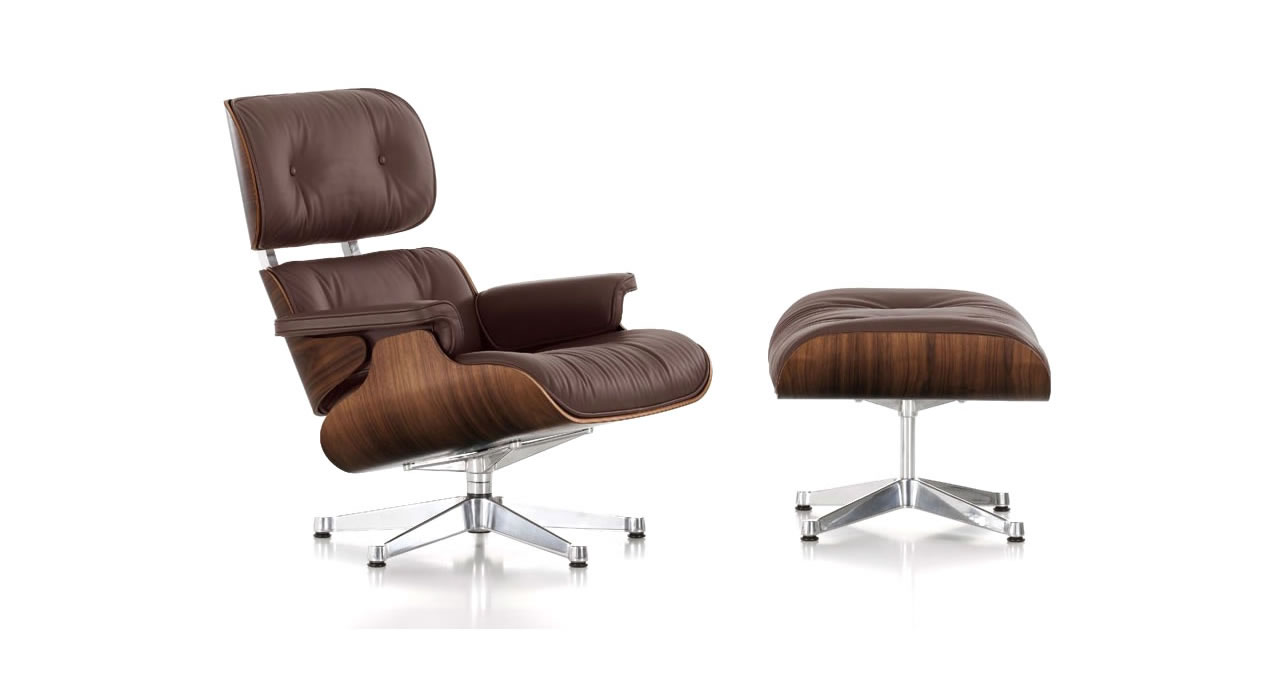 Eames Lounge Chair Vitra - Black pigmented walnut shell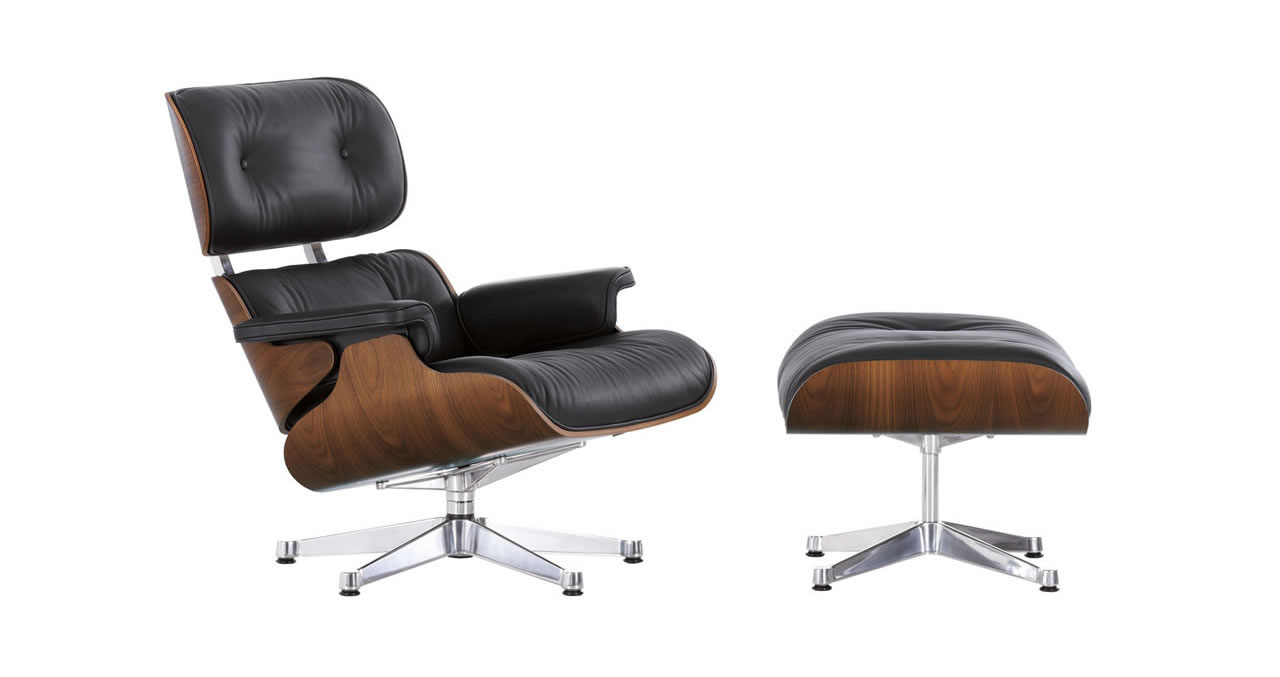 Eames Lounge Chair Vitra - Santos Palisander shell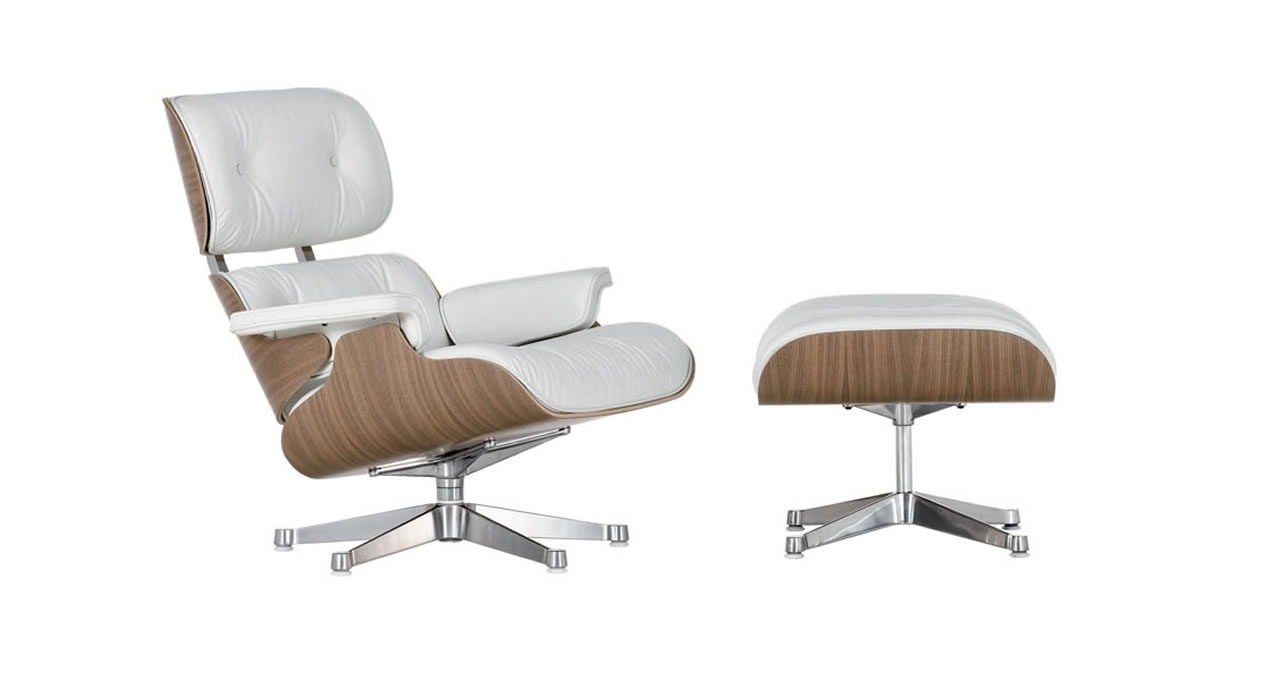 Eames Lounge Chair Vitra - White pigmented walnut shell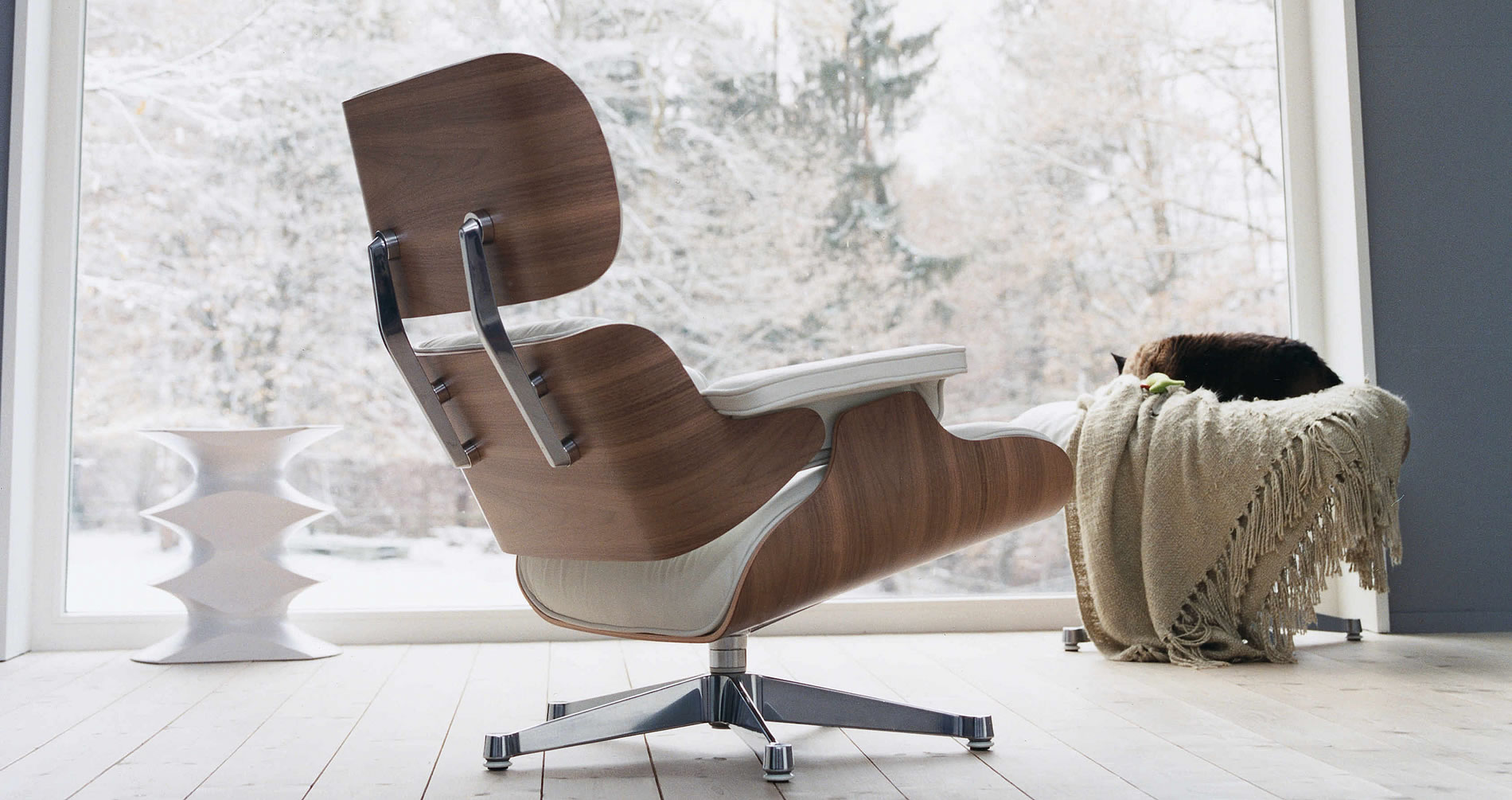 Eames Lounge Chair Vitra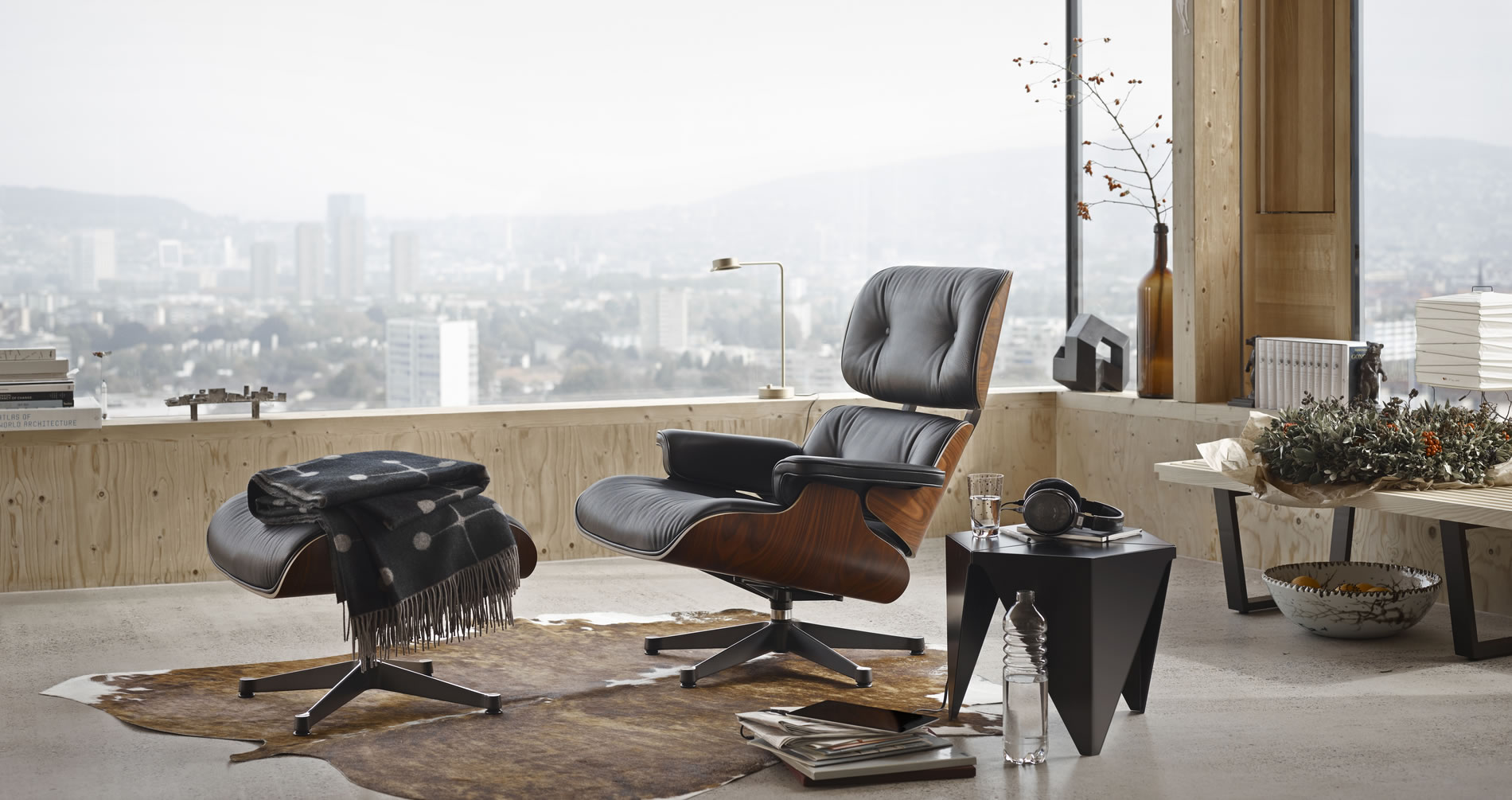 Eames Lounge Chair Vitra
The  Lounge Chair is one of the most famous designs by  Charles and Ray Eames. Created in 1956 it is now a classic in the history of modern furniture. Since 1956, the  Eames Lounge Chair  has combined ultimate comfort with both materials and workmanship of the highest quality. In the tradition of the English club chair, which inspired this classic design by Charles and Ray Eames, the original appearance of the Lounge Chair was defined by a dark wood veneer and black leather. However, the Eameses also created an early version with light-coloured leather upholstery. Developed in cooperation with the Eames Office, Vitra now introduces a new interpretation of the Lounge Chair. With white leather, polished aluminium and walnut veneer in a light finish, the new version harmonises perfectly with light-coloured interiors.
GEROSA DESIGN is a main reference of Vitra on the national territory (Como, Milan, Varese, Lecco and Monza and Brianza…) and internationally in all
European Union, Switzerland, United States of America, Asia (Taiwan, Hong Kong, Singapore, Japan, China, Seoul South Korea)
, and not only… for the whole Vitra collection.
For more information on Eames Lounge Chair Vitra price or regarding the other Vitra products click here below:
INFORMATION AND PRICE REQUEST FORM
Phone (+39) 031 480 476

Information:
info@gerosadesign.com