Panton Chrome Vitra by Verner Panton
Gerosa Design - Store Vitra

www.vitra.com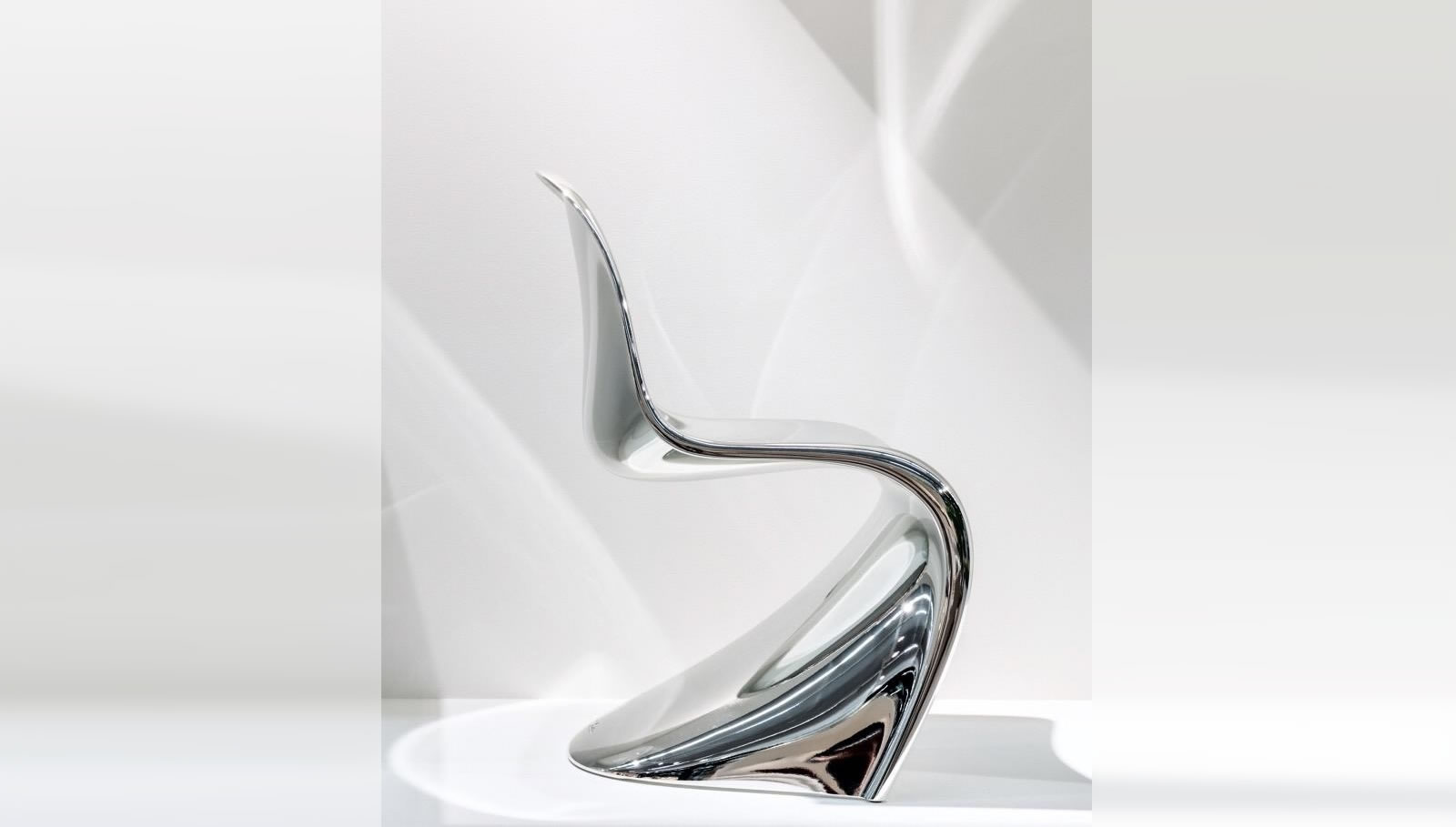 Panton Chrome Vitra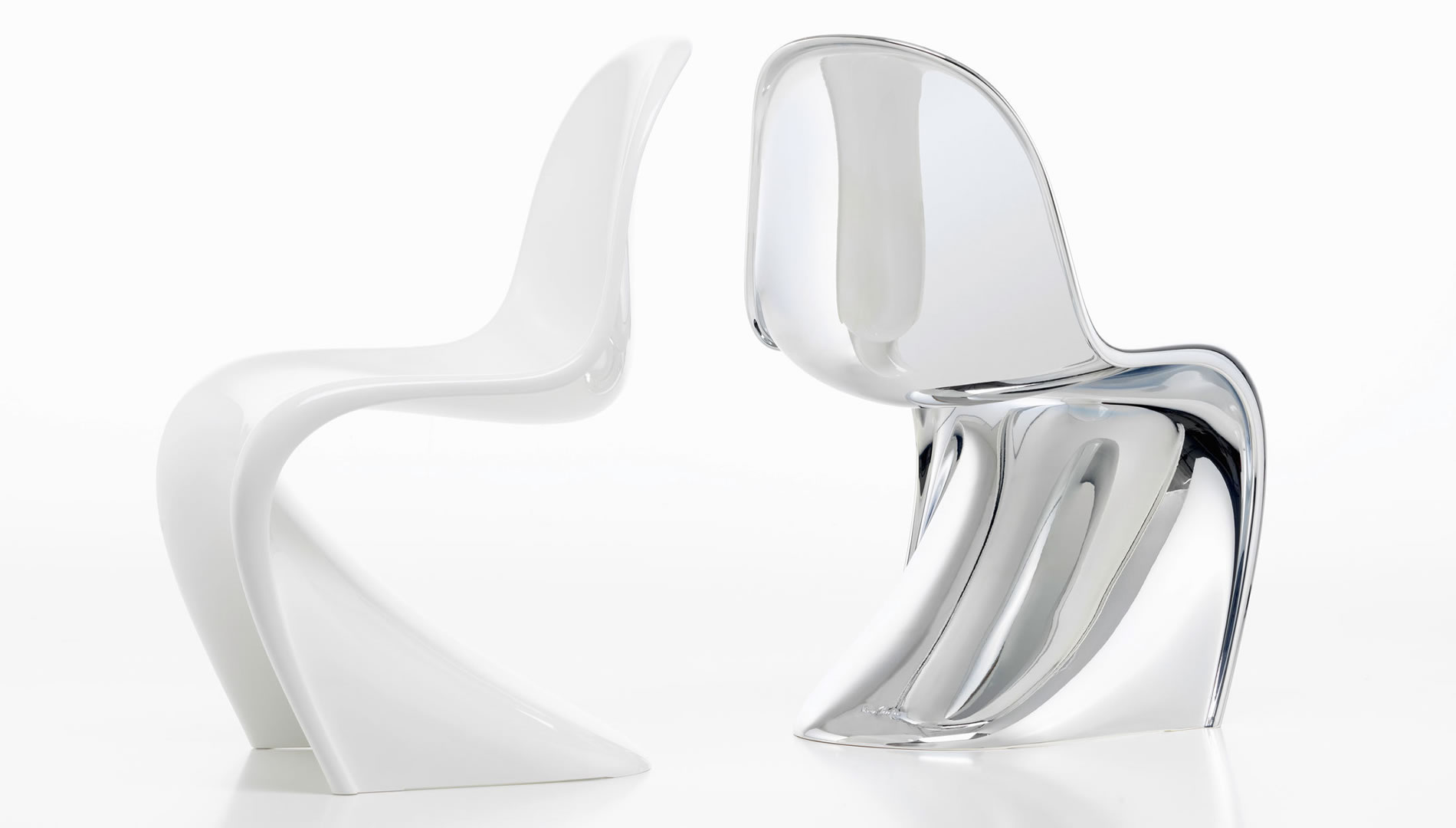 Panton Chrome Vitra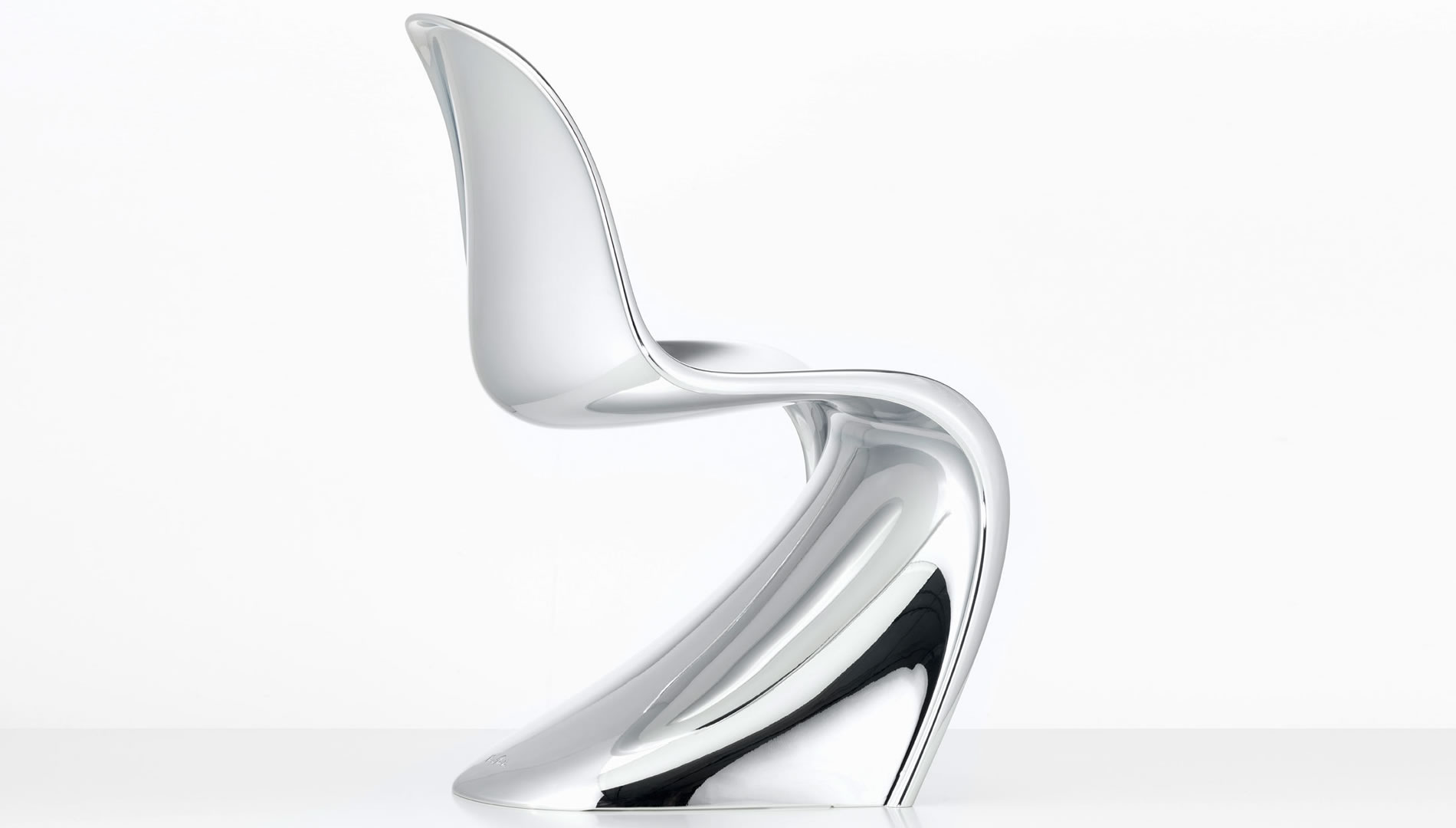 Panton Chrome Vitra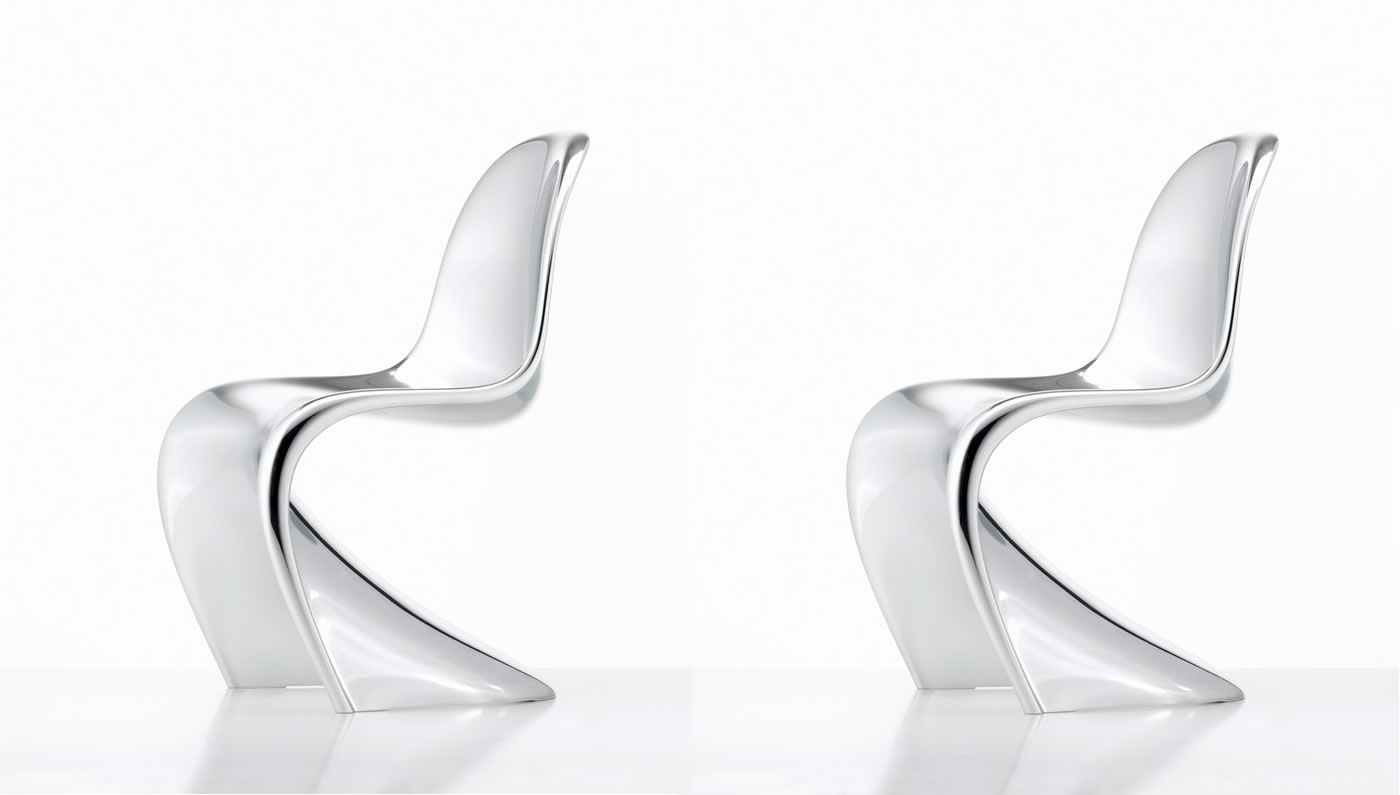 Panton Chrome Vitra
After several years of joint development by Verner Panton and Vitra, the Panton Chair was finally ready for production in 1967 – as the first all-plastic cantilever chair to be manufactured in one piece. Created with a revolutionary production technique, the chair's unique sculptural design was presented to the public for the first time at the imm Furniture Fair in Cologne in 1968. It rapidly came to symbolise an entire era. In 2018, 50 years after its launch, Vitra is issuing Panton Chrome in a limited edition.

Throughout his career, Verner Panton was fascinated by mirrored surfaces and experimented with diverse reflective effects more extensively than almost any other designer. This passion is evident in his works of furniture and lighting as well as many of his expressive interiors. With the new Panton Chrome edition, an old dream of the designer finally comes to fruition: back in the early 1970s he had explored the option of giving the Panton Chair a mirrored surface. He felt that the chair's dynamic curves were particularly suited to a reflective coating; however, the sensitivity of such a surface to scratching was an insurmountable technical obstacle at that time.

Today, almost 50 years later, a reliable yet complex procedure is available, one that involves highly specialised hand craftsmanship. The dazzling mirrored effect of Panton Chrome is the result of a metallisation process, in which metal particles are embedded in multiple layers of varnish. This complex coating system is resilient enough to cope with the slight movement of the cantilever chair when in use, while being sufficiently robust to efficiently protect the sensitive surface.

The limited edition of Panton Chrome not only highlights the chair's sculptural qualities in a spectacular way; it is also a fully functional piece of furniture that meets all standard seating requirements.
GEROSA DESIGN is a main reference of Vitra on the national territory (Como, Milan, Varese, Lecco and Monza and Brianza…) and internationally in all
European Union, Switzerland, United States of America, Asia (Taiwan, Hong Kong, Singapore, Japan, China, Seoul South Korea)
, and not only… for the whole Vitra collection.
For more information on Panton Chrome Vitra price or regarding the other Vitra products click here below:
INFORMATION AND PRICE REQUEST FORM
Phone (+39) 031 480 476

Information:
info@gerosadesign.com