Richard B&B Italia
Gerosa Design - Produkte B&B Italia
www.bebitalia.it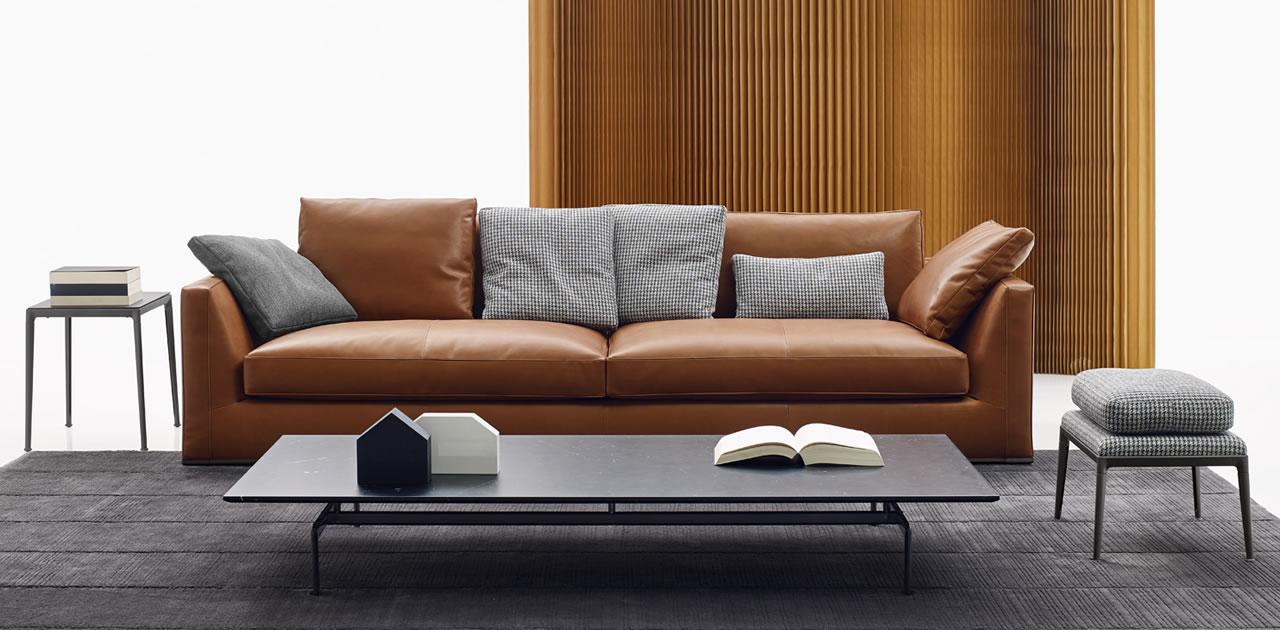 Richard B&B Italia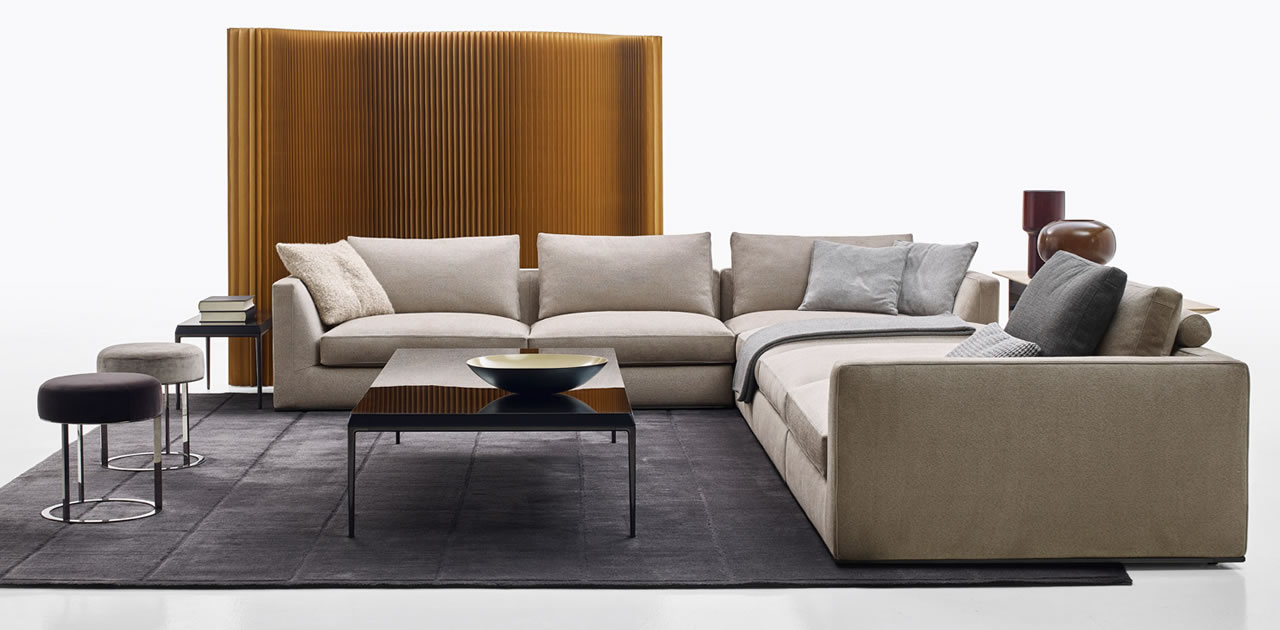 Richard B&B Italia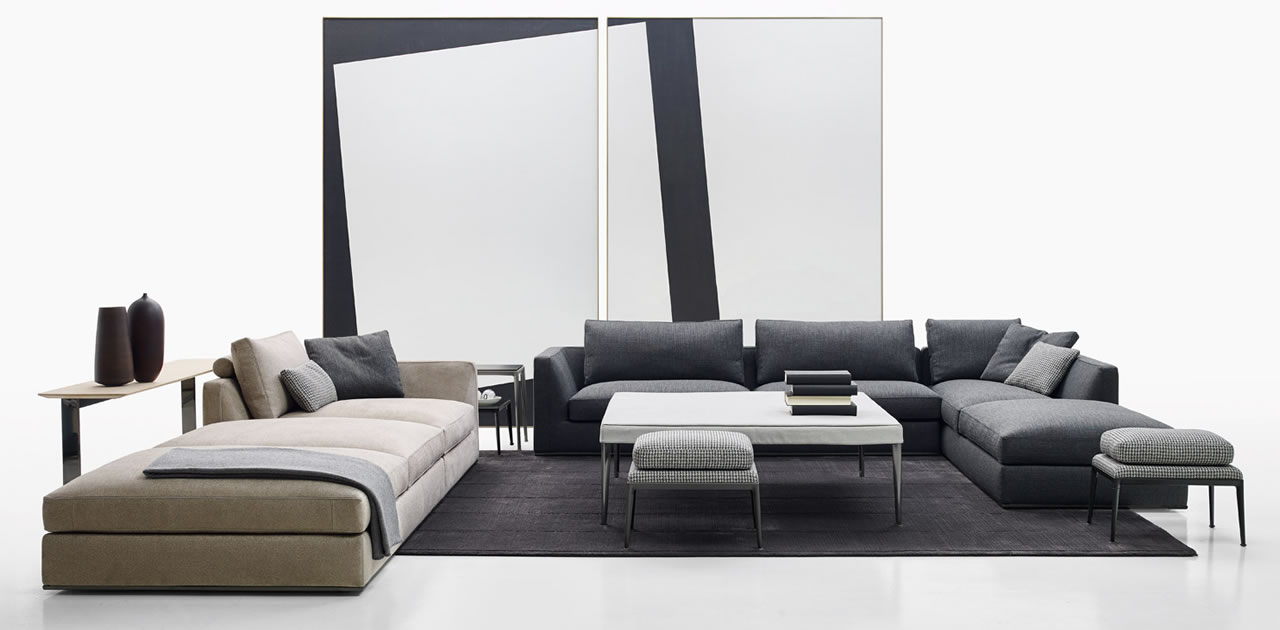 Richard B&B Italia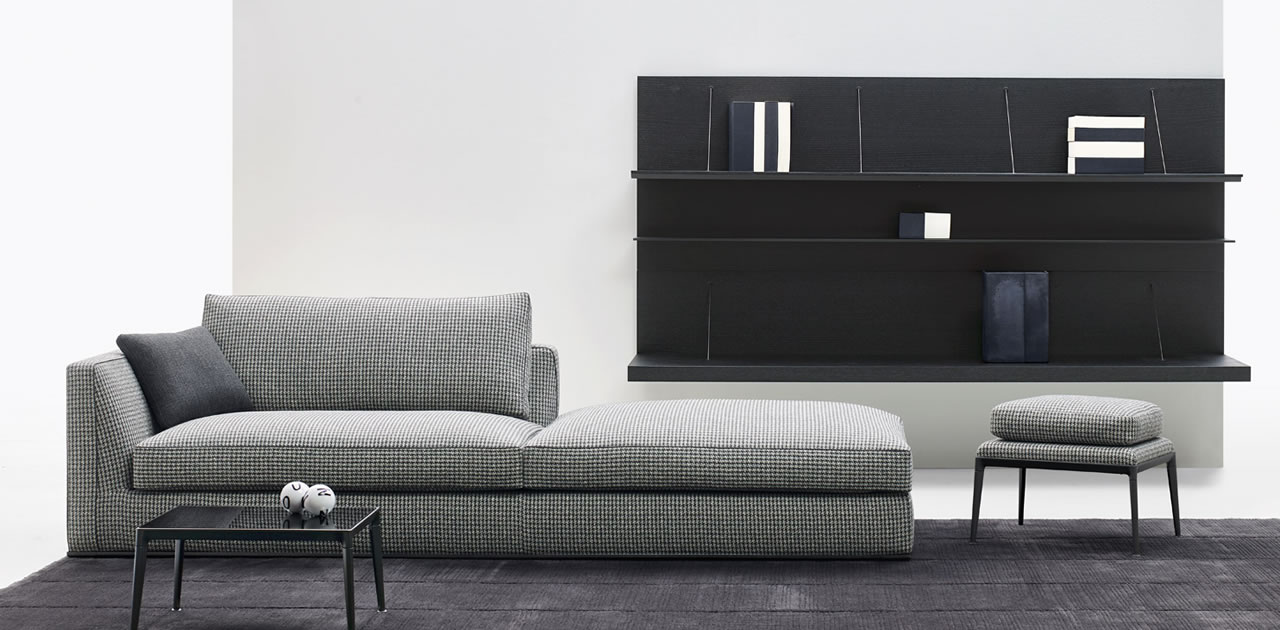 Richard B&B Italia
Richard is the new seating system, which distinguishes itself by its balanced contemporary design, with references to classical atmospheres.
Its modular theme is developed by 76 elements in two depths: 90 cm for more formal and contained solutions, and 120 cm for larger compositions and more informal seating. The extreme flexibility of the system and the ease with which the different elements can be assembled allows the living space to be interpreted in the most varied configurations, from formal to more relaxed, with seats, benches, ottomans and chaise longue. The wide range of covers, in fabric with matching tones or contrasting profiles, and in leather with profiles in the same leather, allows an even greater level of customization, offering monochromatic or contrasting solutions. The structure is emphasized by a metallic profile at the base; either black chromed or pewter painted. Four sizes of optional cushions (65x50 cm, 48x48 cm, 55x30 cm, 38x38 cm) increase the comfort.
Bei den Geschäfte GEROSA DESIGN finden Sie die meiste Produkte von B&B Italia Katalog ausgestellt, da Gerosa Design der zentral Referenz Punkt in Gebiet Nord Italien ist (Como, Milano, Varese, Lecco und Monza und Brianza… ).
Für mehrere Informationen, Detail und preise über Richard B&B Italia oder andere B&B Italia Produkte, bitte unten klicken:
INFORMATIONEN UND PREIS
Tel (+39) 031 480 476

Informationen:
info@gerosadesign.com