Husk Outdoor B&B Italia
Sofas, Armchairs, Tables - Outdoor B&B Italia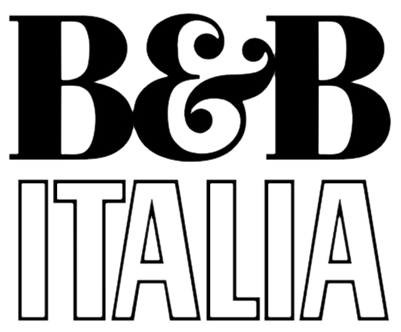 www.bebitalia.it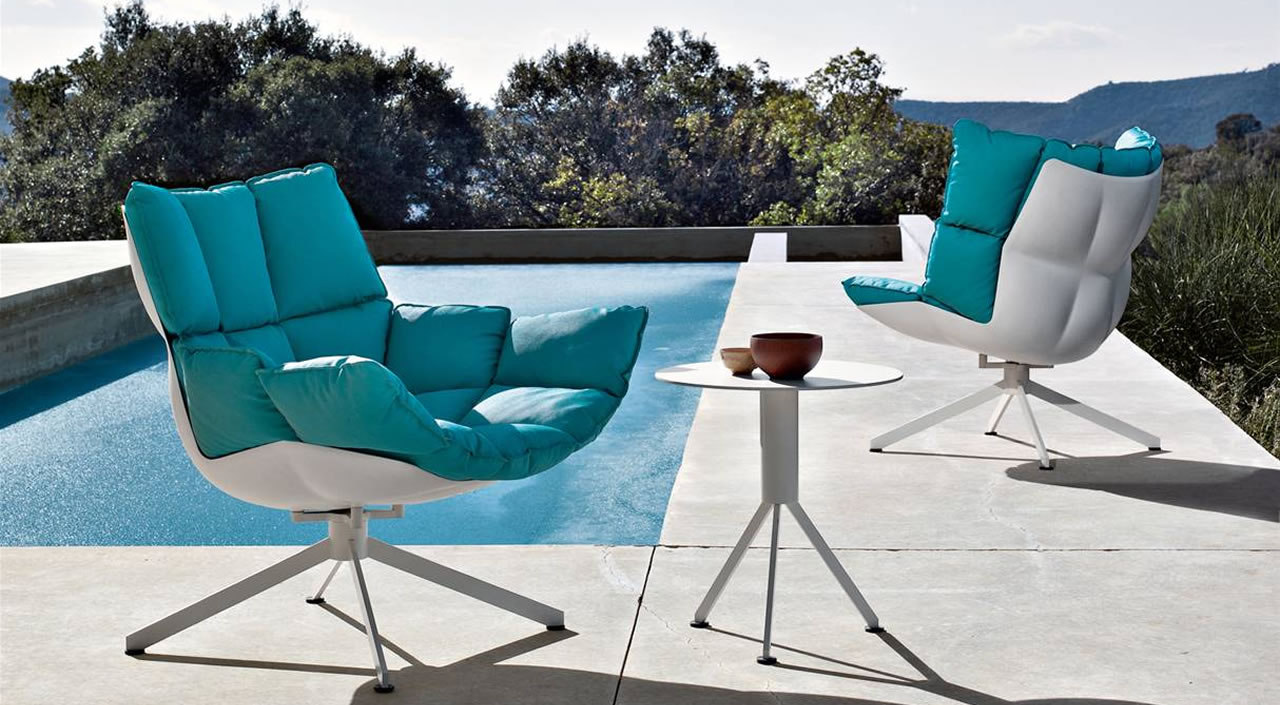 Husk Outdoor B&B Italia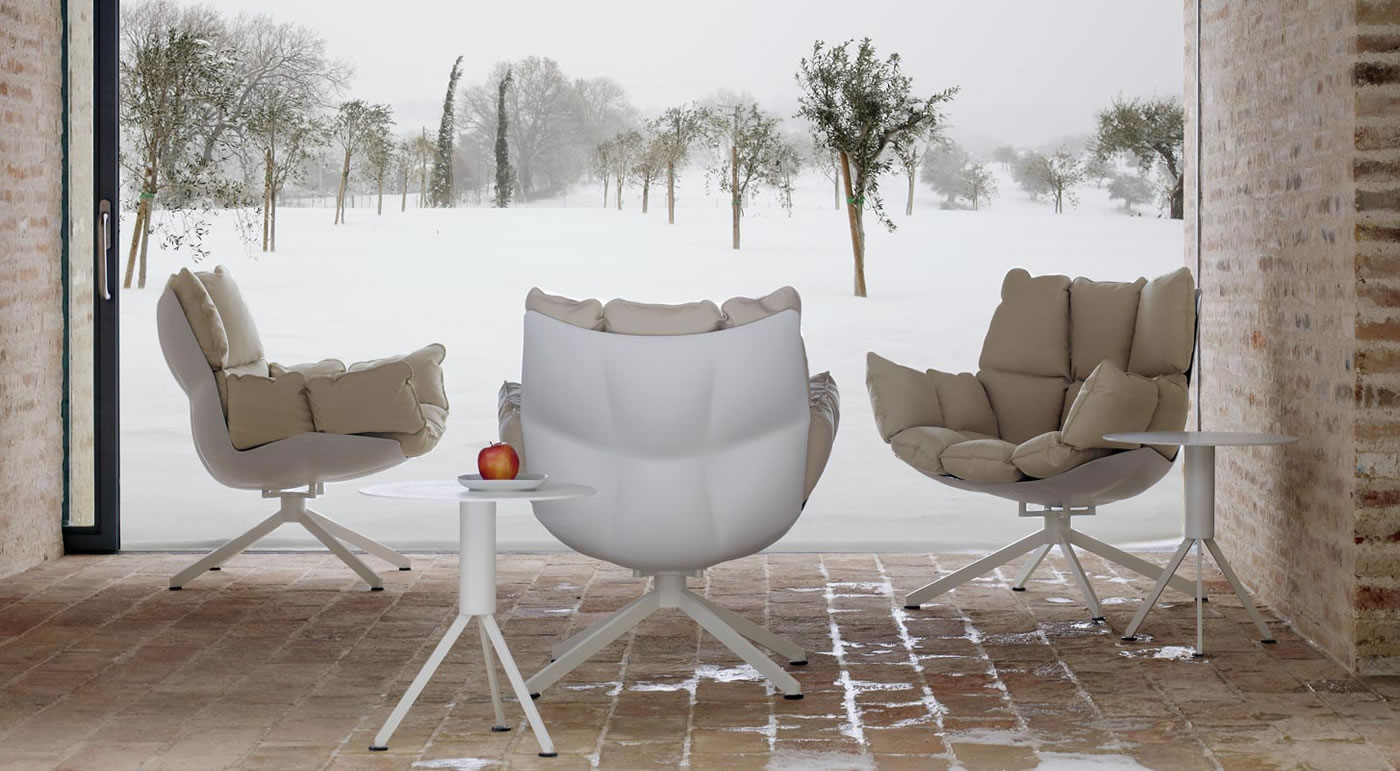 Husk Outdoor B&B Italia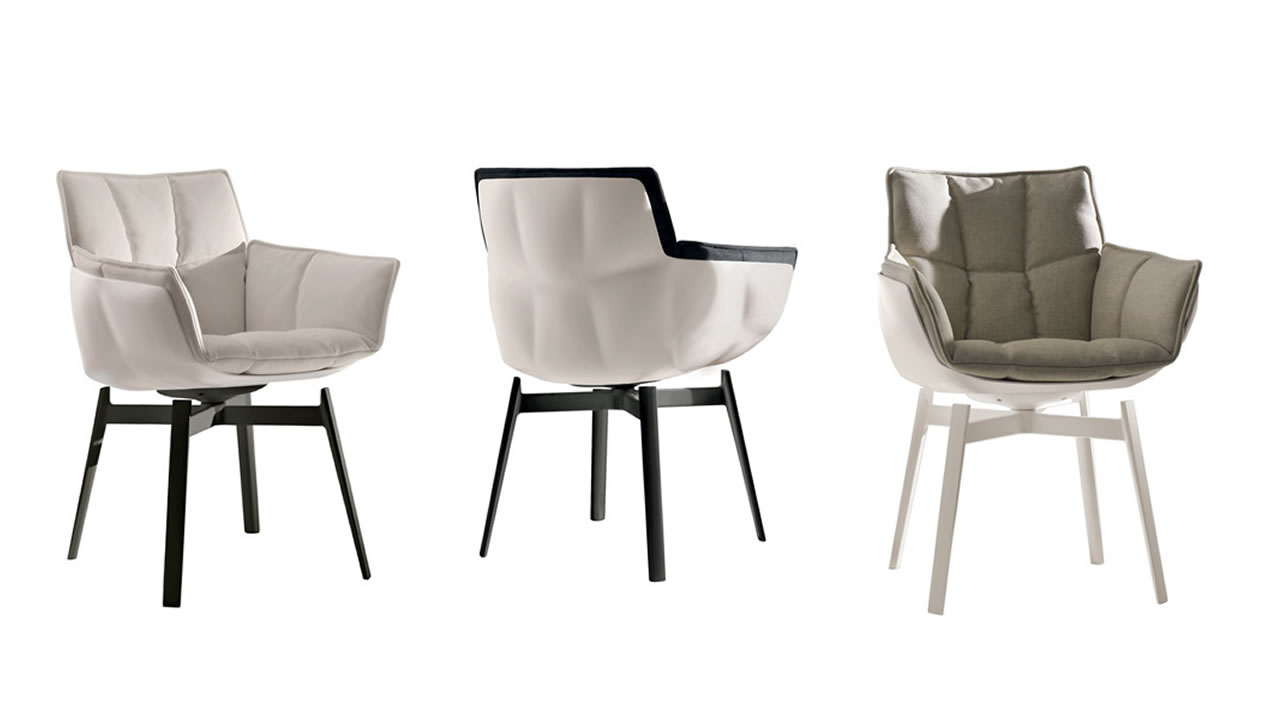 Husk Outdoor B&B Italia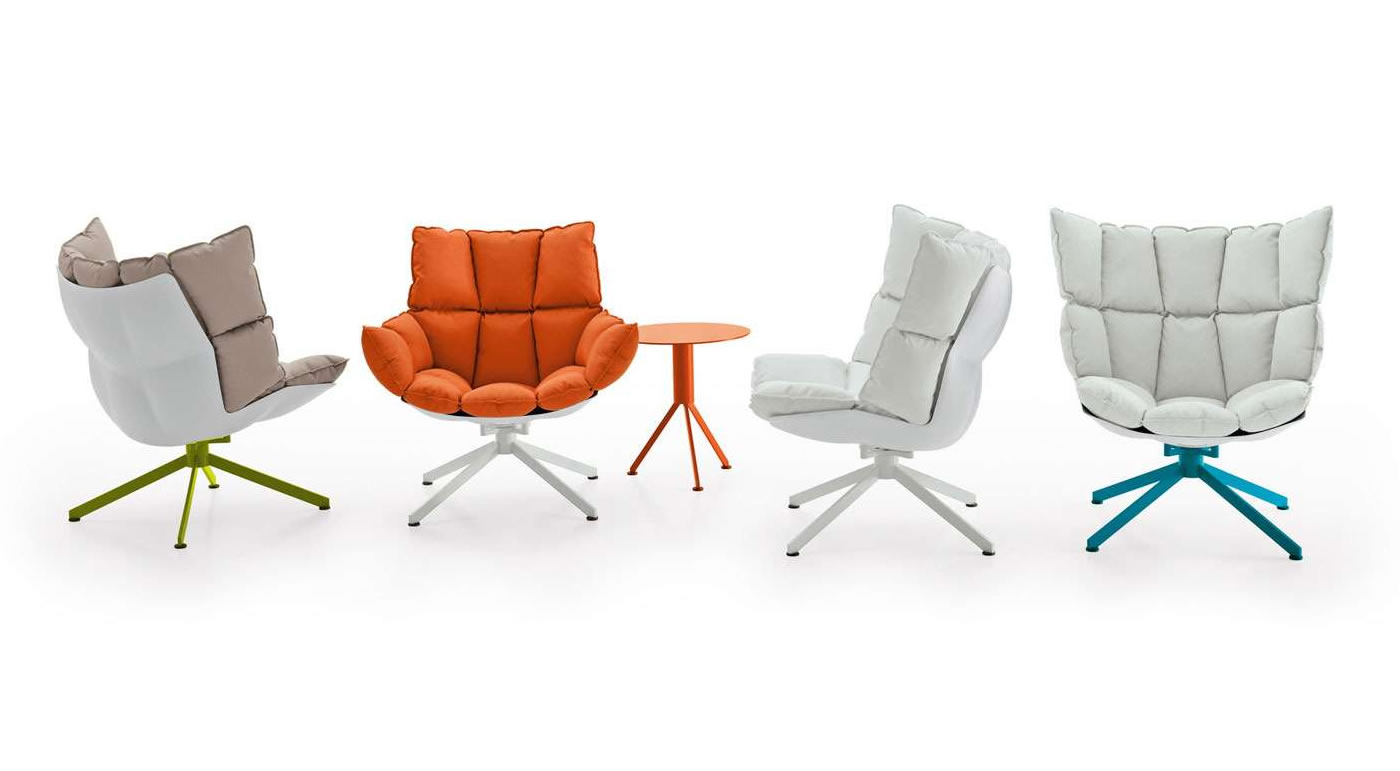 Husk Outdoor B&B Italia
Comfort and eco-sustainability are the key words for describing Husk and Husk Outdoor, designed by Patricia Urquiola. The collection is a tribute to softness, and just looking at these pieces is restful. The unprecedented design language includes generous extra soft cushions with a quilted design and a comfortable seat with a brightly coloured cover. Once again, classic themes emerge in contemporary versions.  Eco-sustainability is current and vitally important: the shells of armchairs and swivel armchairs are in Hirek®, a special plastic formed from recycled and recyclable polymers.
The dining chair version completes the Husk Outdoor collection, which meets a variety of size and functional needs. The shell is available only in white; the four legs are in white or black painted metal.
GEROSA DESIGN is a main reference of B&B Italia on the national territory (Como, Milan, Varese, Lecco and Monza and Brianza…) for the whole B&B Italia collection.
For more information on Husk Outdoor B&B Italia price or regarding the other B&B Italia products click here below:
INFORMATION AND PRICE REQUEST FORM
Phone (+39) 031 480 476

Information:
info@gerosadesign.com