Design News
Architonic Zürich - Gerosa Design
BIRTH OF THE PARTNERSHIP BETWEEN GEROSA DESIGN SHOWROOMS AND THE FAMOUS INDEPENDENT COMMUNITY FOR ARCHITECTS
With their headquarters in Zurich, Architonic AG is an internationally based team of architects, designers, and professionals. The key aim is to generate up-to-the-minute and relevant expert information and knowledge, and to distribute this across the Architonic community of architects, designers, researchers, manufacturers and retailers.
Visit our general catalog born from this collaboration
https://www.gerosadesign.com/en/catalogo-generale-gerosadesign-architonic.php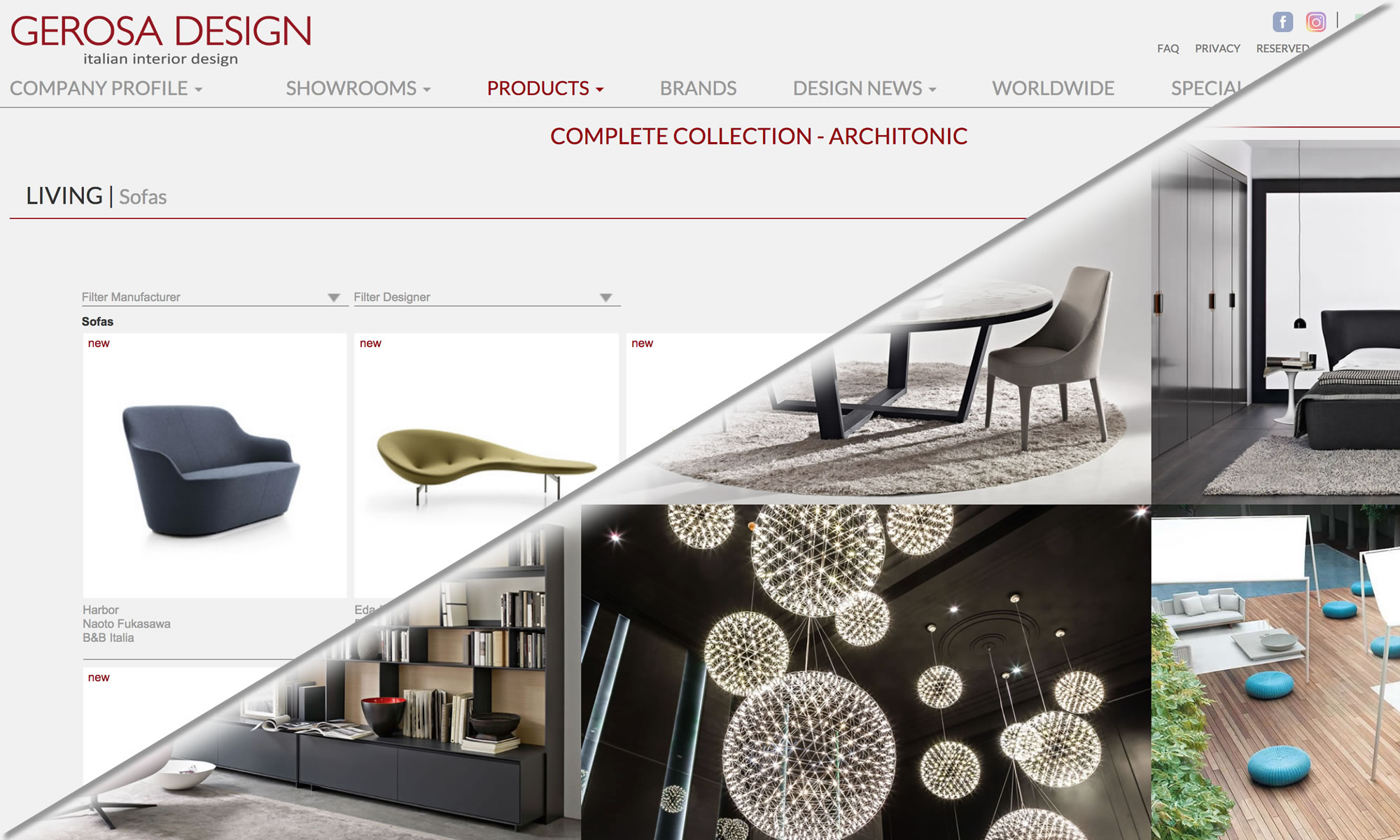 and you can obtain many useful information on all our products, selecting them by type, manufacturer, designer, and saving your favourites products with the feature "Favourites"
.
Finally, by typing the name of the product you are interested in the search field

you will directly receive all the information about the product you were looking for.