Duetto Flou
Gerosa Design - Store Flou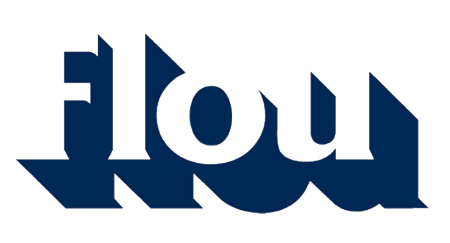 www.flou.it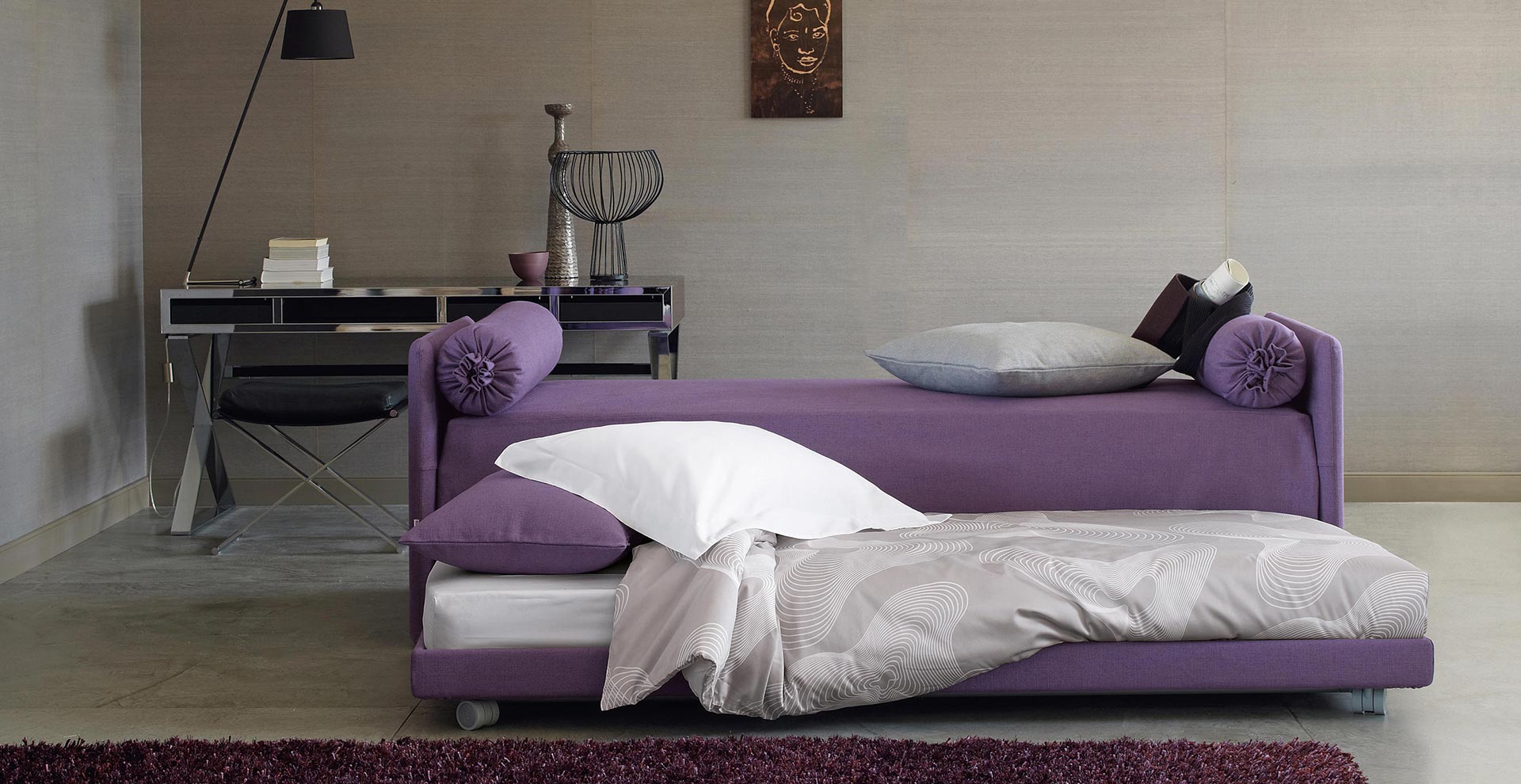 Duetto Flou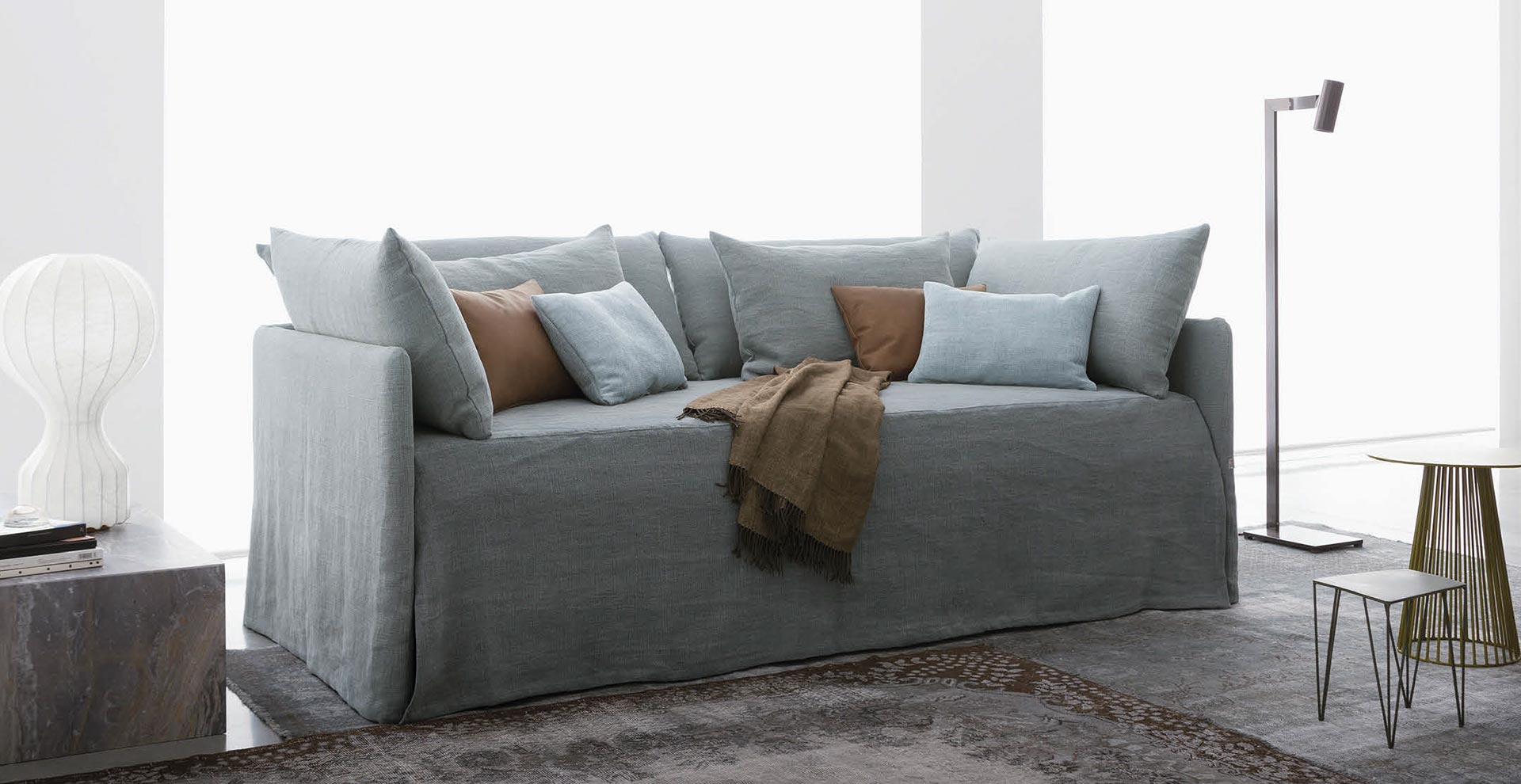 Duetto Flou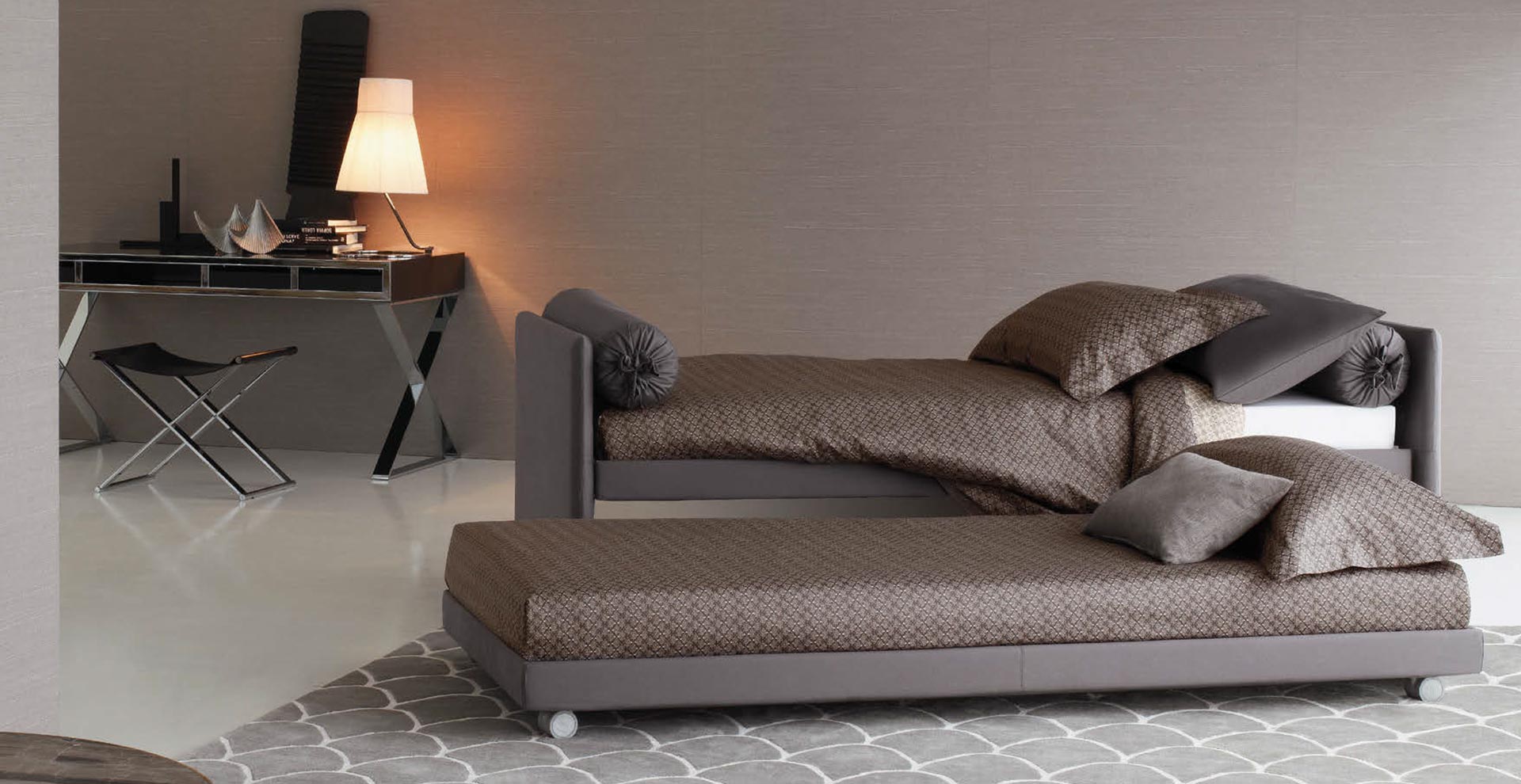 Duetto Flou
Designer Flou

Transformable bed of simple elegant design. 
Structure with completely removable fabric, leather, Ecopelle or Nabuk covers thanks to the practical Velcro fasteners.Available with fixed bed-base. 

Single bed which can be joined by a trundle bed fitted with a gas piston mechanism that allows it to be raised easily to the height of the first bed. Thanks to two special rubber - coated steel blocks, the two beds can be joined together to form a double-size bed. 

Completed by an elegant seat cover, pillow-covers and roll cushions, it can be customized with the addition of a backrest.
GEROSA DESIGN is a main reference of Flou on the national territory (Como, Milan, Varese, Lecco and Monza and Brianza…) and internationally in all
European Union, Switzerland, United States of America, Asia (Taiwan, Hong Kong, Singapore, Japan, China, Seoul South Korea)
, and not only… for the whole Flou collection.
For more information on Duetto Flou price or regarding the other Flou products click here below:
INFORMATION AND PRICE REQUEST FORM
Phone (+39) 031 480 476

Information:
info@gerosadesign.com